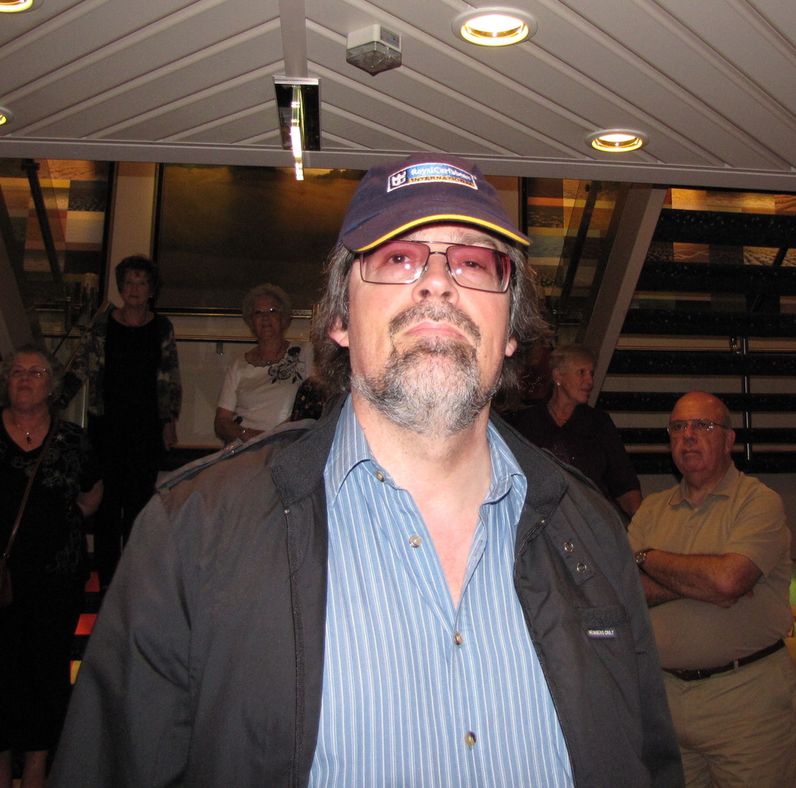 Our trivia prize for winning one game was caps!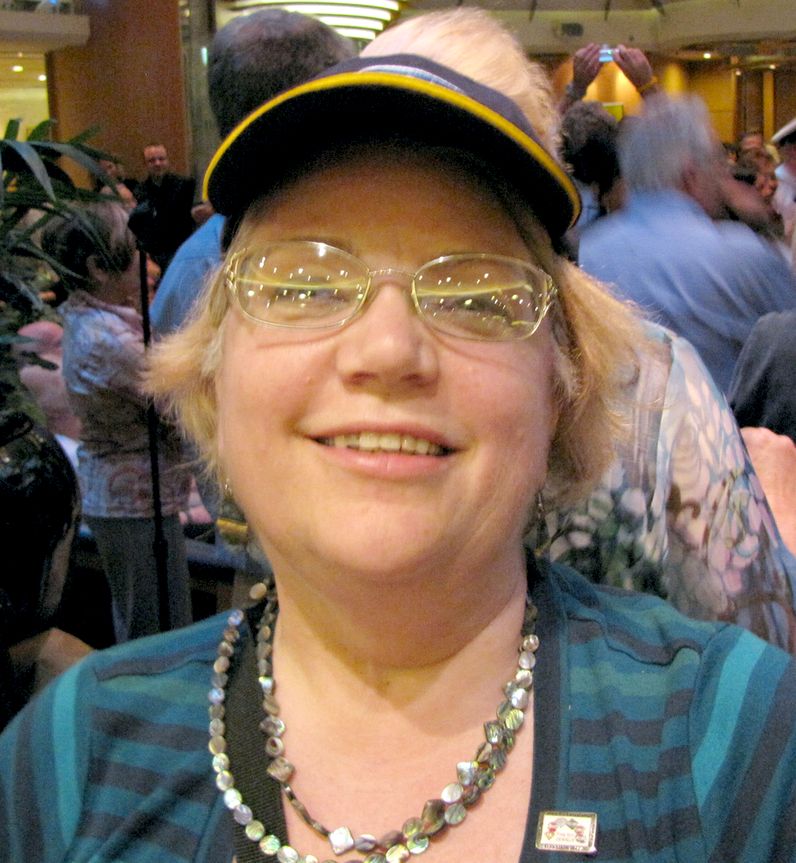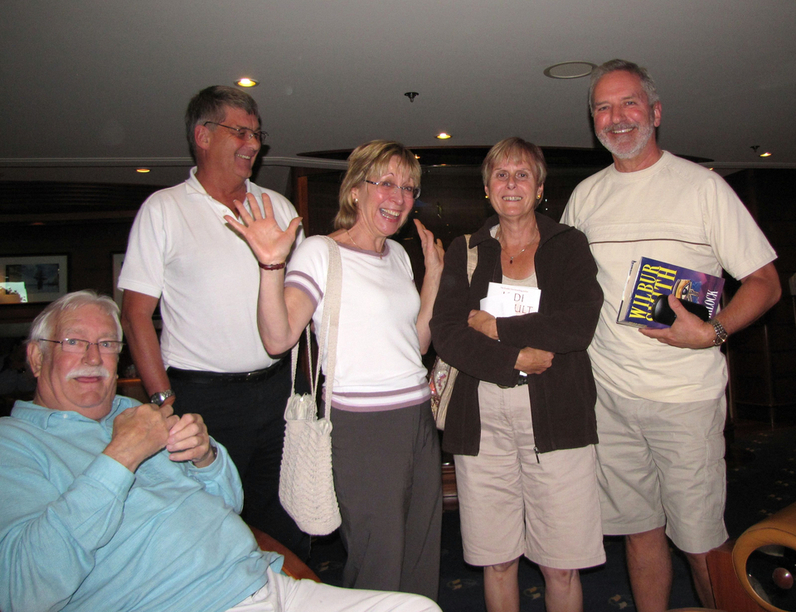 Our dinner companions after a trivia game. The gentleman in the blue shirt, is also a Brit, in a group of Brits who played trivia games with us that were not a part of the Progressive competition. (Thankfully, THEY knew what "scrumpy" was – which we had never heard of, and have never heard since!) ("A rough cider, normally more alcoholic than usual, and produced locally rather than by a large company.")
---
The Progressive Trivia competition
At the end of the cruise, and the six or seven games that comprised Progressive Trivia, the Icy Jewels team (as we called ouselves although there were other teams with Icy Jewels as members) WON! On the basis of the points, we were in third place, and there was no way we saw to catch up. However, there was a miracle and suddenly we were tied for first! (With a team called "Team Team." Augusto held a sudden death one-question play-off and my team sent me up to the piano against a member of Team Team.
Team Team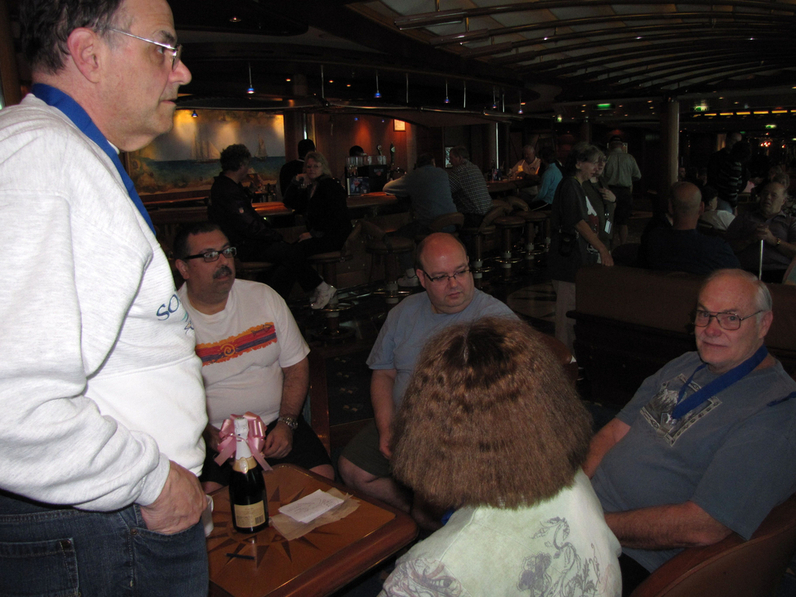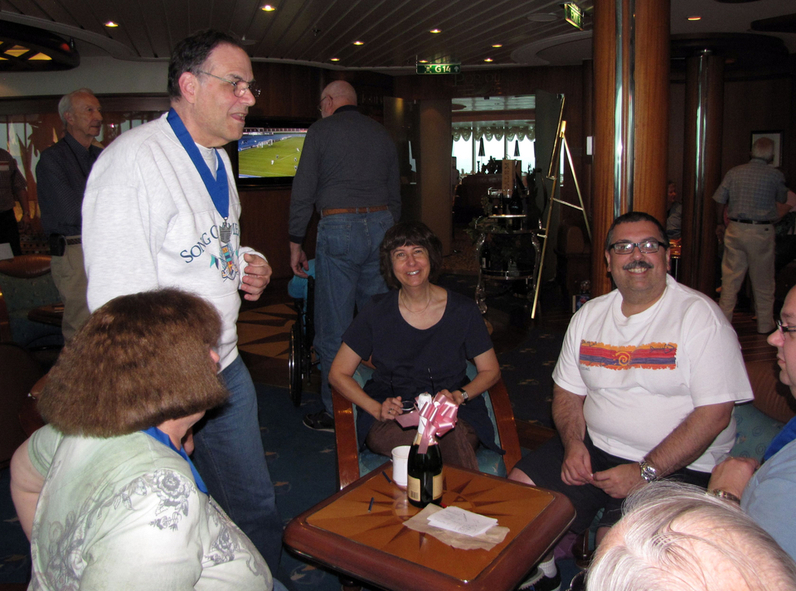 The question was: "In Greek mythology, what was the name for Hell?" My first reaction was Hades, but I was racking my brains because I was pretty sure that was the ROMAN name for hell! Finally I just blurted out: "Hades!" And that was it!!

Augusto with the winning team, the Icy Jewels!
The prize, besides the 'gold' medals, was a bottle of champagne, a bottle of merlot, and RCCI umbrellas for all!