Resume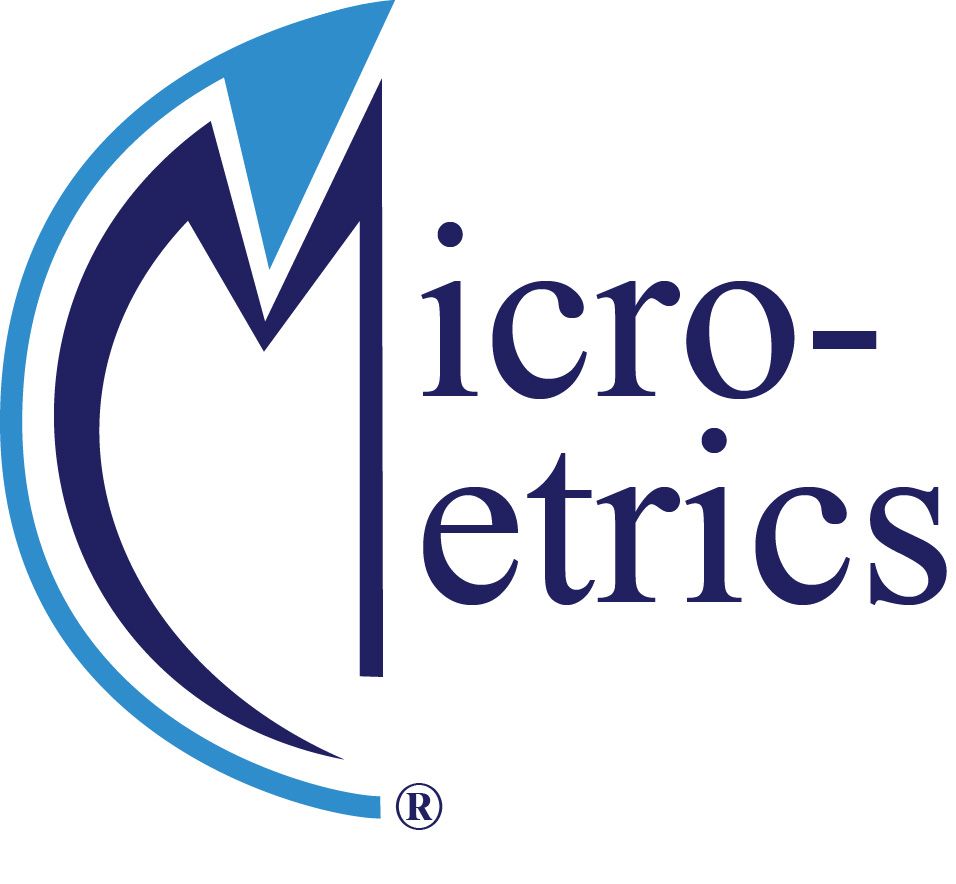 Micro-Metrics Company
President and Owner
The Micro-Metrics Company has been in business since 1961, manufacturing precision quality-inspection devices. Located in Cumming, Georgia, U.S.A., Micro-Metrics manufactures coatings-quality instruments and associated accessories. I inherited the company in 2011.
OG212 and OG214 Tooke Paint Inspection Gauges
MG402 Microgroover
CTH01 and CTH02 Cutting Tip Holders
S-701 and S-702 Film Thickness Standards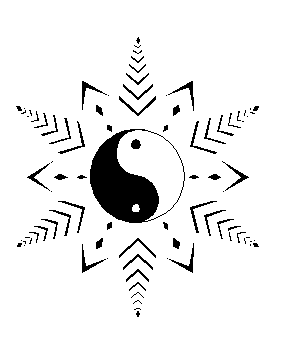 SnowTao Editing
Owner
Writing, editing, and publication support specializing in technical and scientific documentation, editing, and technical writing. Also desktop publishing and brochure and business card design. Electronic publishing services for individuals, companies, and publications desiring to create a presence on the World Wide Web. Advice and support on web publishing, designing and preparing web sites and web documents, hyperlinking, web advertising.
The web sites I designed and manage for:
Boeing Computer Services, Richland
Electronic Publisher
Content expert: identify audience, information, site structure and navigation system. Organize information structure and linking.
Hypertext Markup Language (HTML) theory and application: Develop, tag, and produce HTML documents for the World Wide Web including defining and creating hyperlinks and anchors, structure, layout, graphics, and appearance.
Some (residual) familiarity with Standard Generalized Markup Language (SGML) theory and application.
Technical Instructor
Trained and oriented new editors. Designed and produced multi-department training guide. Developed and implemented the online multi-company acronym directory. Designed, supervised, and implemented the switch from paper-based editing to online editing for document production department. Designed and presented classes in computer use and designed computer tip sheets. Established and managed the department safety council, wrote council charter and safety-culture plan.
Newsletter Chair for the Columbia Basin Chapter of the American Society for Training and Development (1991–1992).
Lead Editor
Editing, scheduling, graphics management, and printing management on projects ranging from 10-page science and engineering journal articles to the 2,000-page Preliminary Safety Analysis Report for the Hanford Waste Vitrification Plant and the 3,000-page N-Reactor Alternate Mission Preliminary Design Support Document.
See the list of example documents.
Rho Company
Technical Editor on contract to Boeing
Editing documents and art (some art development) on such projects as: Boeing High Technology Center IR&D year-end reports on projects such as GaAs (gallium arsenide) computer chip fabrication, telecommunications research, and microwave research, (300 pgs); Fiber Optic Guided Missile proposal, (3,500 pgs); Iceland Air Defense System.
See the list of example documents.
Lead Editor on contract to Boeing:
Same plus estimating and managing editing, graphics, and printing support to meet deadlines; reviewing Requests for Proposal (RFPs) to ensure compliance with format and RFP requirements; establishing timetables and priorities to meet requirements; working with authors to resolve questions of clarity and intent. Projects such as Rapid Execution and Combat Targeting, (350 pgs); and Product Standards Data Systems Detailed Design Document, (2,500 pgs).
See the list of example documents.
Comments about my work.
Boeing Military Air letter of commendation signed by Larry Buchart, Iceland Air Defense System (IADS) Proposal Manager and Robert McMahon, IADS Program Manager, Seattle, WA.
"Elenor Snow was not only a cheerful delight to be around, whose sense of humor kept our heads above water, but she is a first-class editor whose attention to detail made a significant contribution to the accuracy of our proposal. Most people would have suffered the handicap of being brought in late and shifting on and off such a proposal, but Elenor's skill helped her overcome that impediment and made her a highly valued member of our team."

(There were six of some sort of "station" in the proposal; but the descriptions and specs only described five of the six. I pointed that out and they (gratefully) wrote-in the sixth. It was possible that such a silly mistake could have resulted in Boeing NOT getting the contract!)
Brenda Sartoris, PhD., Manager of Procedures and Technical Documentation, Lockheed Martin, Richland, WA.
"Elenor Snow is the only editor I have encountered whom I would trust to edit my documents — and I make my living as an editor."
Bart Preecs, M.S. in Communication, U.W., Seattle, WA., Co-author, The Panorama Handbook
"Elenor's an editor's editor. I've been a professional writer and editor for many years, but whenever I let Elenor look at my stuff, she always finds a way to make it better."
Dr. Paul DiVico, Statistics instructor, Columbia Basin College, Richland, WA.
Comment on (1994) final exam paper:
"This is truly a superb piece of work. Especially at an intro course level. Text is clear and flows. Rationale logical. Data analysis reasonable, as is interpretation. Please mail me a copy. Nice job. Your occupational background shows. A+ What do you charge to edit research manuscripts?"
H&R Technical Associates, Inc.
Editing Markup Evaluation Sheet for WHC TWRS FSAR Project
(I was one of only two editors (out of about 30 in the department) who passed the (commercial, contracted-in) editing test and qualified for this project.)
Candidate shows particular skill in handling analytical and clarity/readability issues, which are the two most important qualifying areas for this project. Candidate is competent in all other evaluation areas. The points noted under "Mechanics" are quite minor. Citation of these minor points is intended only to help an obviously very good editor become even better.

Clarity and Readability: Editor did much excellent rewriting to improve clarity and readability.

Analytical Thinking (logic): Editor demonstrates fine sensitivity issues of text integrity and logic by recognizing that the Author's seemingly simple error in including "forward" references may mask other much more significant problems. Recognizes that text such as this, which contains technical details, should not be stricken without querying Author concerning intentions in including the information in an apparently inappropriate location and making sure the material is adequately covered elsewhere. Note: This type of response, which is typical of this editor's skilled text management, is primarily what qualifies her at the senior level.
Paul Stevenson, President, P.S.D. Trauma Tech International, Vancouver Canada
I am completing an examination for a professional designation as a Certified Health and Safety Consultant (CHSC) through the CSSE (Canadian Society of Safety Engineering). The CSSE uses Dr Sandman's work extensively in their Applied Risk Communication (ARC) course. I found your notes (http://www.snowtao.com/risk.htm) during preparatory research and although I have many Sandman 12 interpretations to work from I am finding your notes succinct and very useful. Thanks!
Best Regards, Paul
Followed by, after I told him my notes were from the early '90s
Floating around in cyberspace for more than 10 years and still relevant… Thanks again for your notes of the past!
Jean-Honoré Civetta, elected official, Cagnes Sur Mer, France
Thank you Elenor for the abstract you have done on Prof. SANDMAN class. As local elected [sic] in southern France, this overview will be very useful for I'm in charge … It's difficult (we have lots of activists in the area) to obtain an agreement. Now, thanks to you, I know how to act.
CJ Hawk, Systems Analyst at SAIC and friend
I haven't worked with hundreds of writers and editors in my 30 career years but I've worked with a slug of them and you, dear friend, are head, shoulders, AND chest above anyone I've ever worked with! You have attained something that I desire for myself: you are an expert in your field. Not many people are experts in their field, Elenor. If you deny that you are an expert or deny that this makes you in a unique position in the job market I will have to come to Hotlanta and slap you! <VBG>

(Comment on my advice list where I was worrying about moving cross-country)
Other "testimonials"
I have, over the years, gathered up comments, reviews, and appreciation from various groups and lists I have been on, including responses to some website critiques I did on self-publishing advice lists, and comments on cruise-related websites I made. (I always make up a "pre-cruise" site with all the research I do to figure out what I want to do on a cruise – many people have found these sites helpful.) Most of the comments are from the various "dating, mating, and marrying" advice lists I've been advising on. Mostly as a "fun collection," but I think it does give a broad review of my skills.
More experience
Kennewick Community Education; Richland Community School
Continuing Education Teacher, Advisory Board member (Kennewick Community Education)
Taught tai chi chuan, a Chinese martial art, to beginner and intermediate classes.
Arranged two (very successful) Tai Chi Chuan seminars (Apr 30–May 1 and Oct 15–16, 1994) including publicity, posters, mailings, and running the seminar.
Published an article on tai chi entitled "A Fresh Look at the Value of Relaxation" in Tai Chi magazine.
Philadelphia Naval Shipyard
Service Craft Division Officer
Managed 60 people; operations and budgeting for three tugboats.
Work package definition, contract monitoring, and post-overhaul acceptance for overhauls of two tugboats.
Designed, wrote, and produced Tugmaster training manual.
Qualified as a Navy Tugmaster in 1982; the only woman tugmaster in the Philly/Camden harbor.

Naval Damage Control Training Center

Curriculum and Instructional Standards Officer

Wrote curricula, lesson plans, and training aids for metalworking, damage control, safety, and firefighting courses.
On-site project manager for self-paced, video-based pilot course in metalworking.

Student Association Volunteer Ambulance

Medical Affairs Director; Crew Chief; Driver; Dispatcher

Designed training standards, courses, and tests, and taught medical personnel. Taught emergency medicine as an assistant instructor for New York State Emergency Medical Technician courses (270-hr course) and as an instructor for American Red Cross and American Heart Association CPR, and Red Cross First Aid courses.

Holiday World RV Center

Service Administrator

Customer service, write-ups, warranty paperwork.

Tacoma Marine Supply

Assistant Purchasing Agent

Purchasing; bids and quotes for commercial accounts.