Dining room art and the viewers
(These pages are so massively graphics intensive, I've split them up.)
---
The Chairman says:
The ship itself may be a work of art, but the art onboard takes that to a whole new level. Art has always been an important compliment on our ships and on Oasis of the Seas, we wanted to take it to a new level. There are some 9,000 pieces of which over 1,000 are in the public areas.
The creative concept for Oasis of the Seas is "The Wonder of our World" – The Natural World – a collection of artworks by international artists which examines and celebrates the beauty and uniqueness that is present in the natural world. The artists featured onboard Oasis of the Seas express their curiosity and creativity through a multitude of media, resulting in art that is innovative, captivating and beautiful.
The four stairwells have artwork including painting, drawing, photography and installation pieces, that are grouped to highlight a specific realm or phenomena in nature including World with a View; Sea of Wonder; Masters of Flight; Blossoms; Branching Out; and Secrets of the Earth. Just in the stairs alone, there are over 350 unique, specially commissioned artworks.
Guests will marvel at the Small Wonders – a program featuring 42 surprise natural wonders, positioned throughout the ship and designed to delight guests while creating the feeling of being on a scavenger hunt! Larry Kirkland presents 23 pieces of tiny wonders in "hand forged interior-lit bronze microscopic vessels… placed randomly throughout" the ship.
---
Dining room art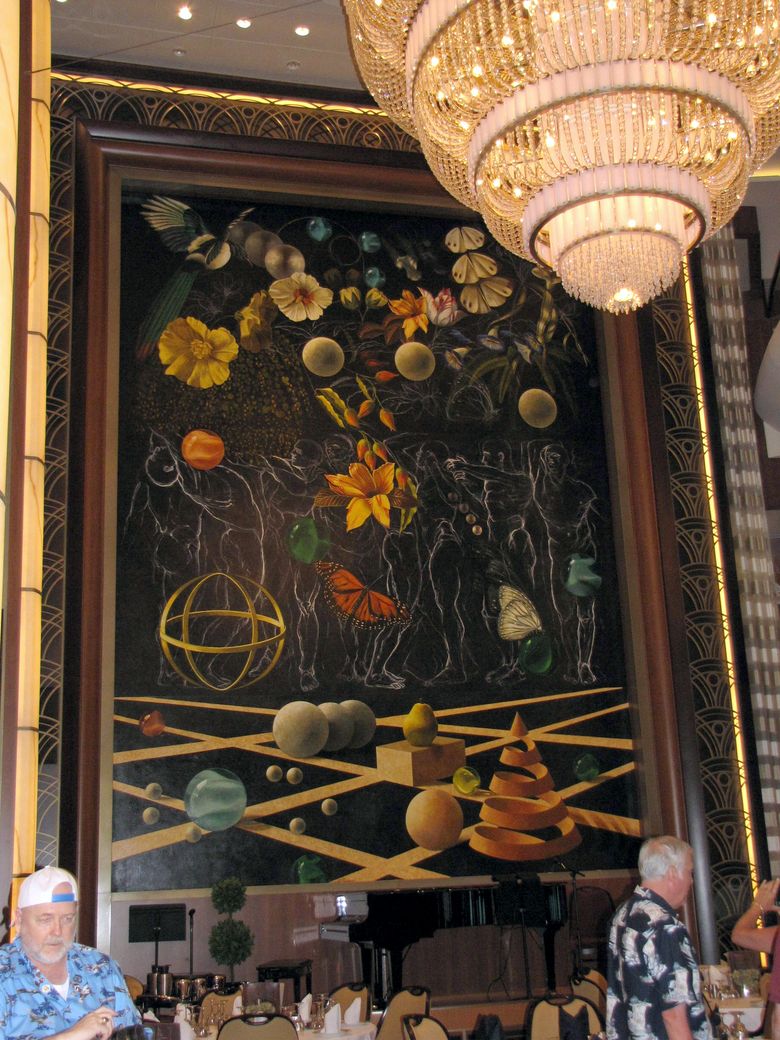 Opus Dining Room two-story painting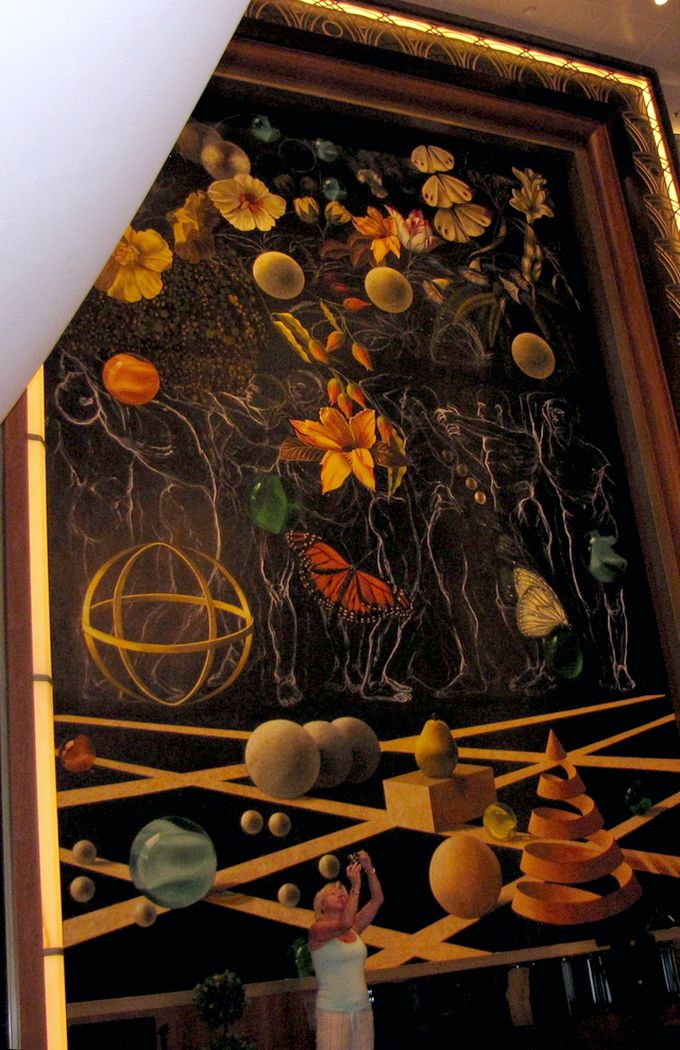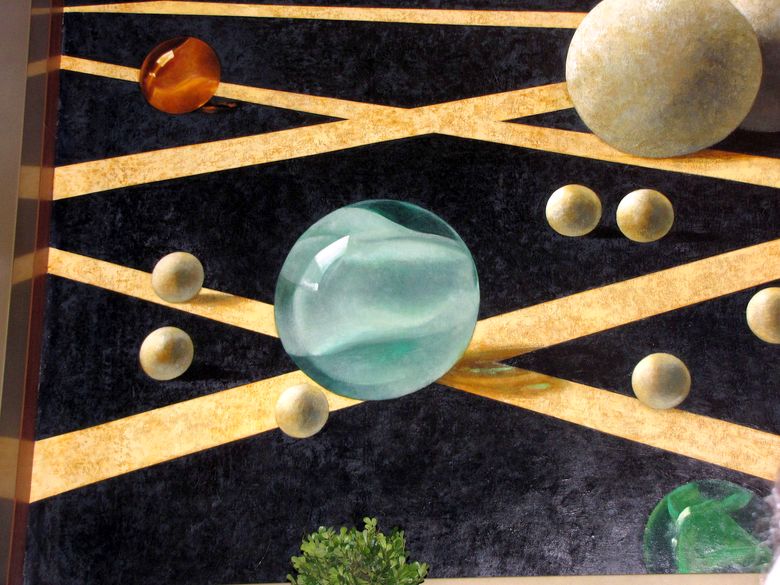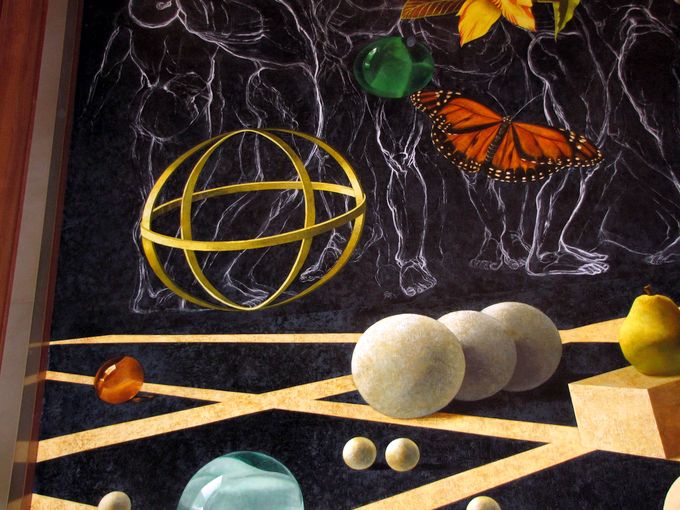 Michael raises a sardonic eyebrow: "They put homoerotic art in the dining hall?"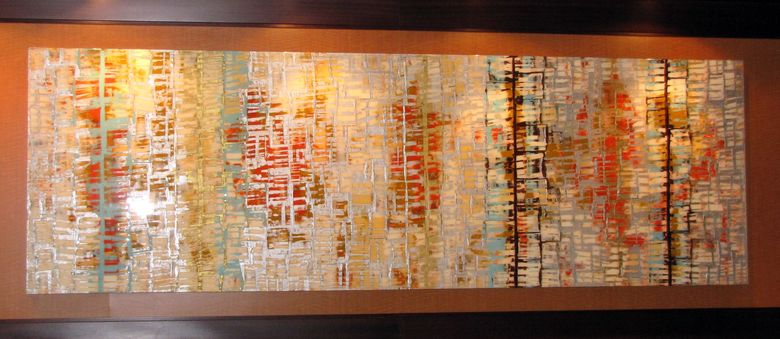 Dining hall painting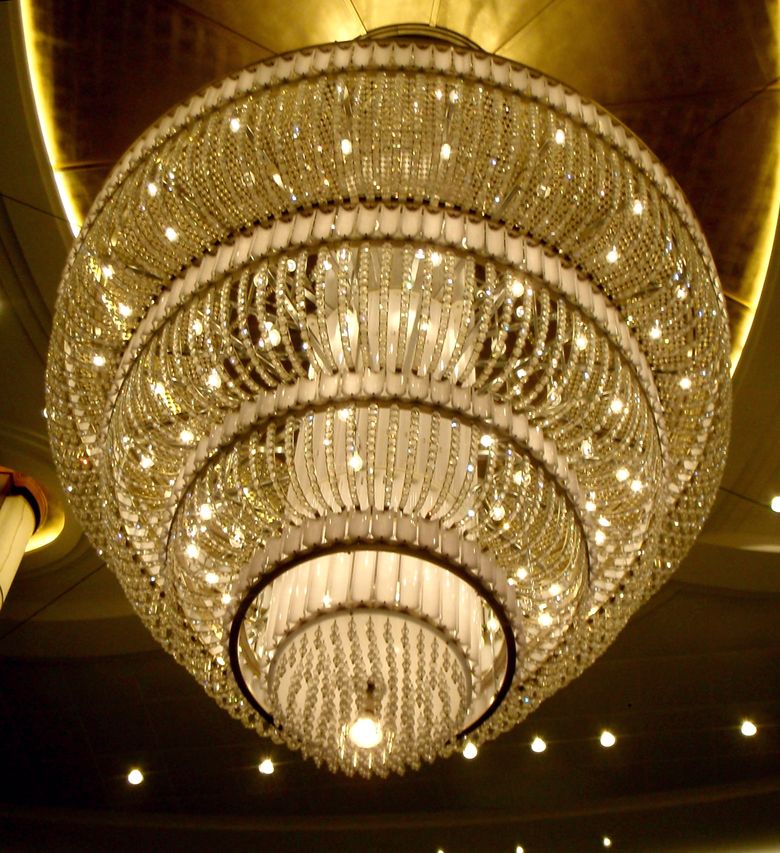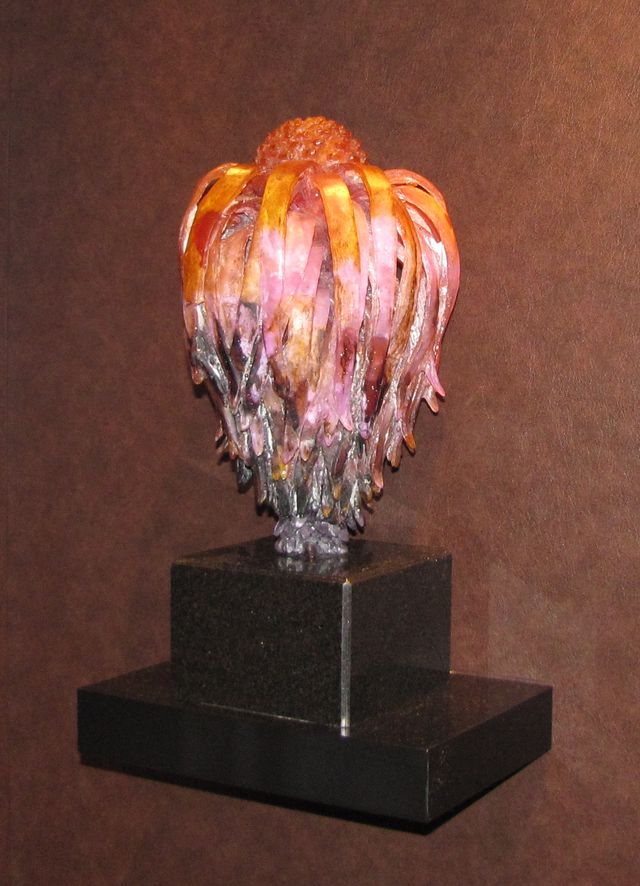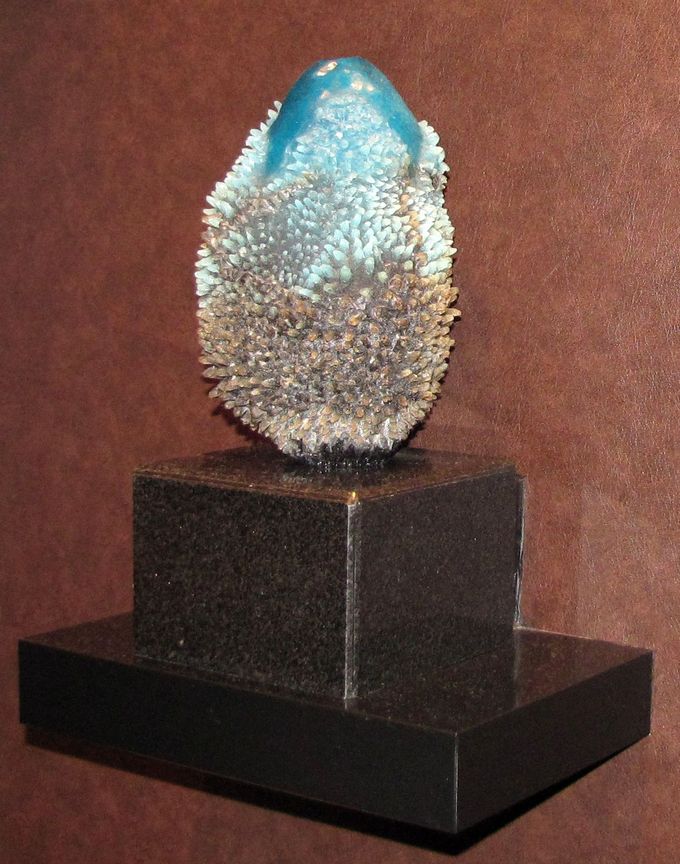 Viewers
Around the ship were a couple types of viewers, which you looked into for the art.

This first kind was a stereoscopic viewer: a slightly different view in each eye piece, so you got a 3D picture inside.

The other kind I thought at first were merely (really pretty) Victorian-style firehose nozzles (!) and then later discovered you could look down into them and discover treasures!

The third kind were wall-mounted brasses and had pretties inside a window.
| | |
| --- | --- |
| Left eye-piece | Right eye-piece |