The Oasis of the Seas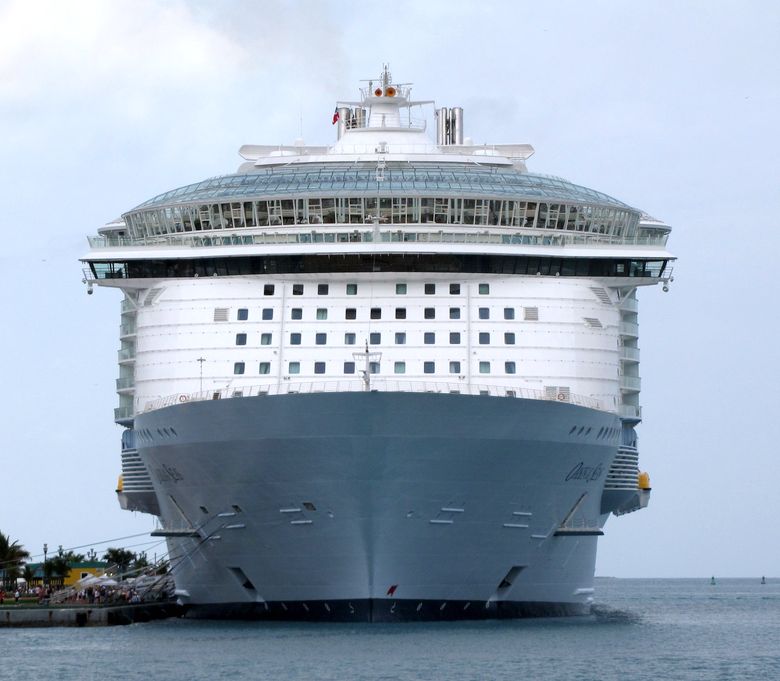 Docked in Nassau, the Bahamas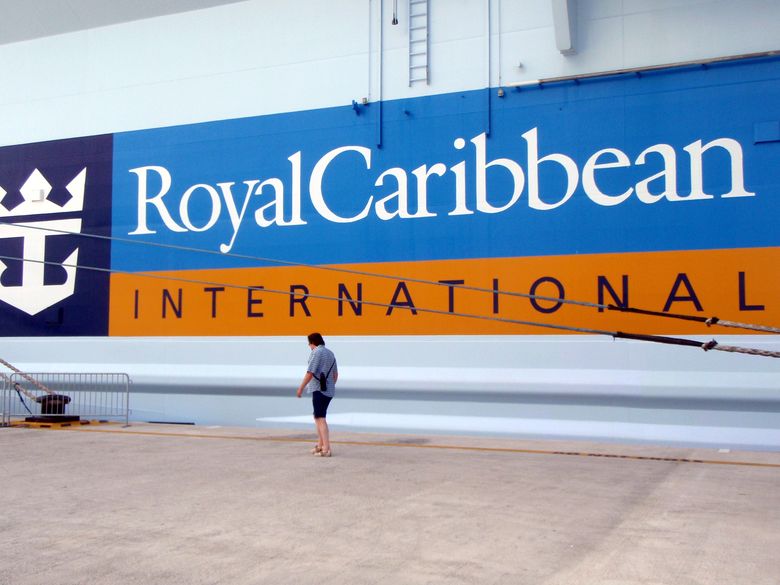 Michael, awaiting our regatta sail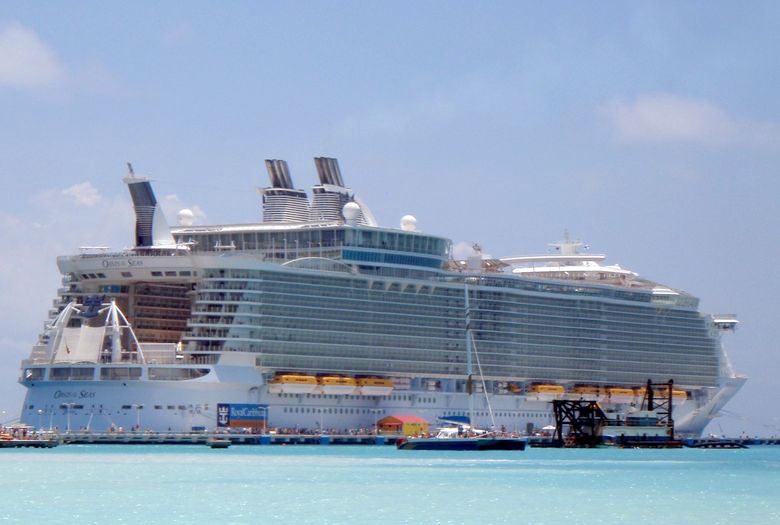 That's the hull sign, on the aft starboard quarter; see above for scale (in Sint Maartan)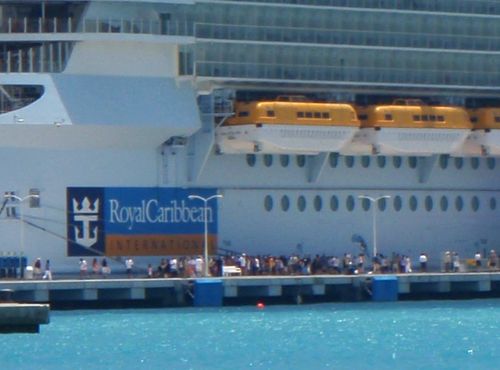 Click for full-sized picture.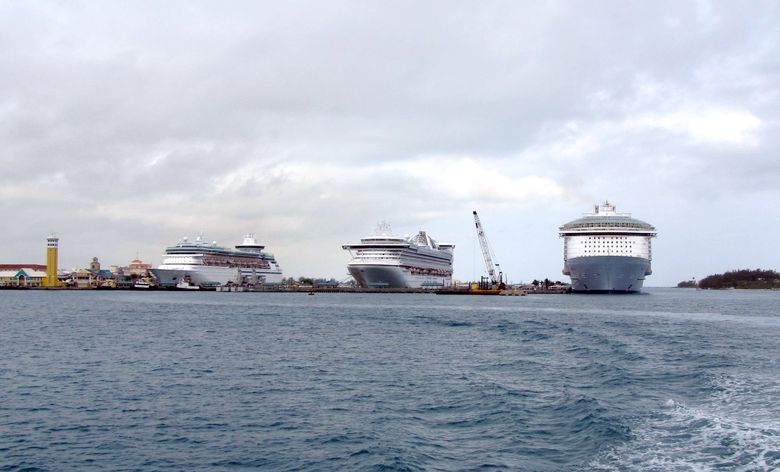 A Princess ship and the Monarch (Majesty?) of the Seas inboard of Oasis (Nassau)
First views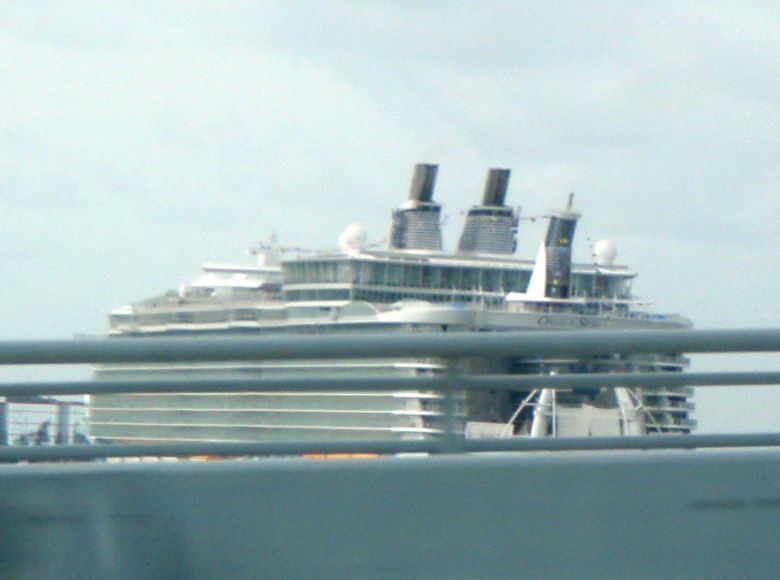 View from the taxi on the 17th St. Bridge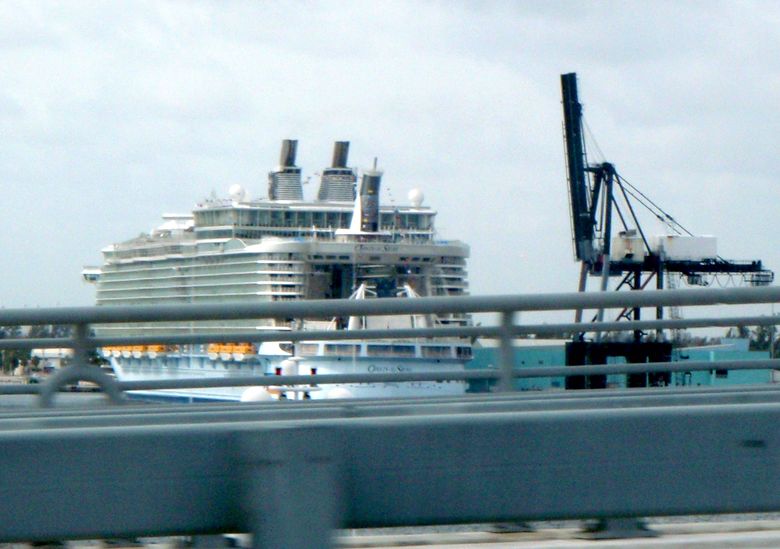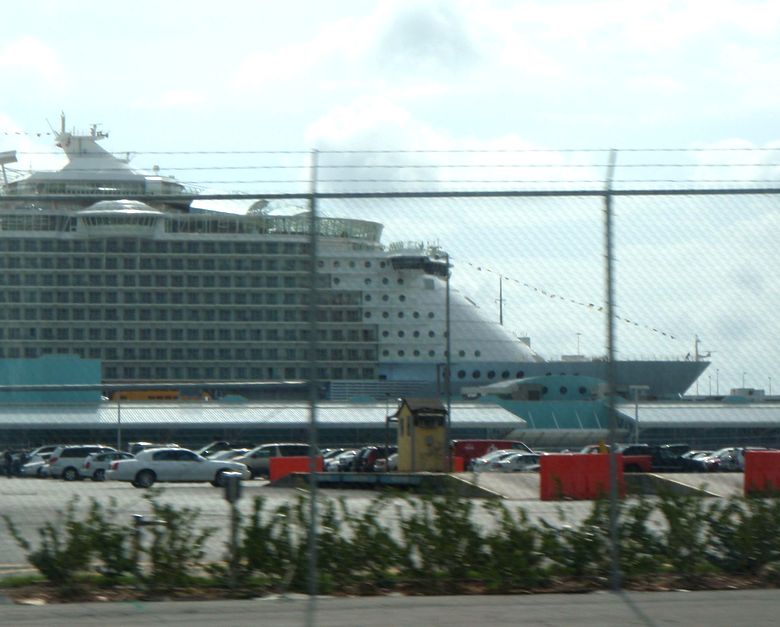 From the taxi inside the port, as we approached the pier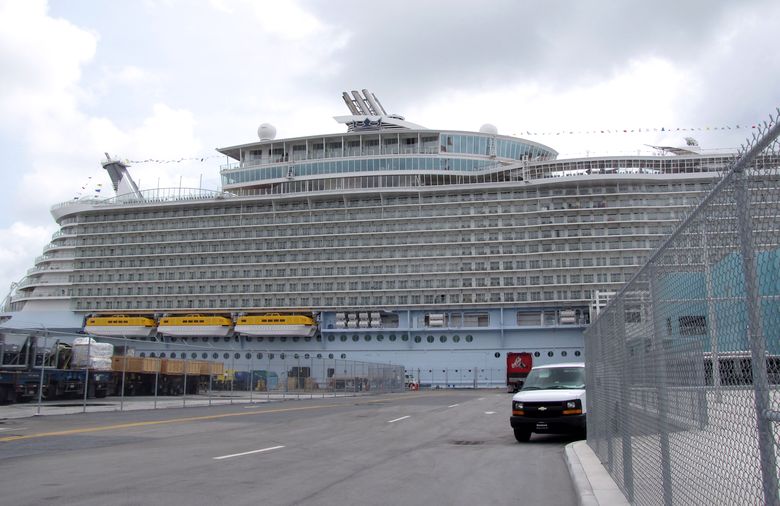 Oasis at the pier in Ft Lauderdale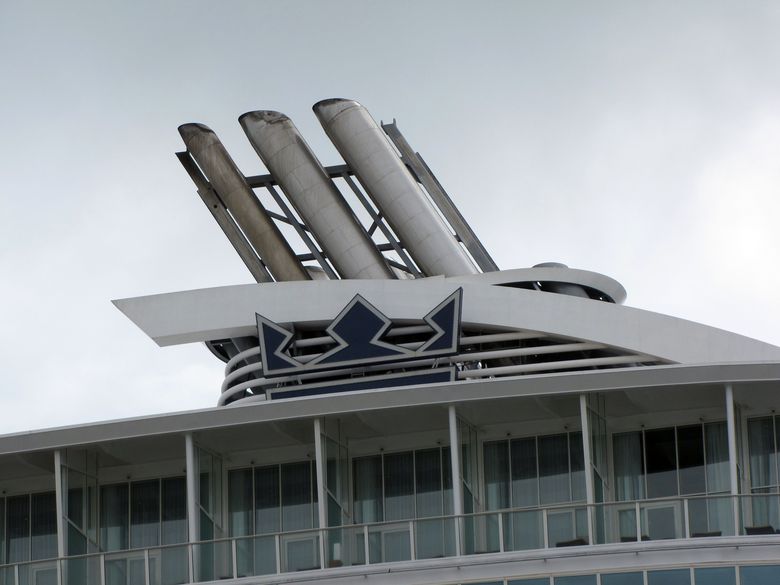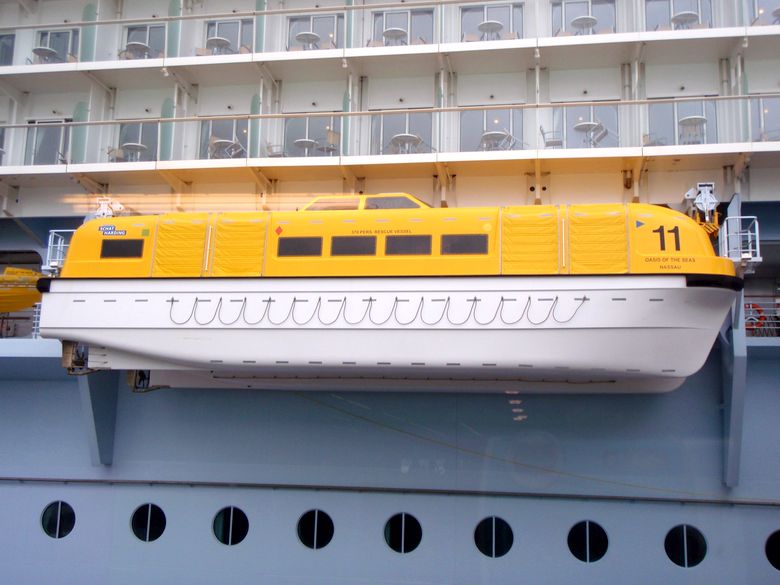 We'll be safe!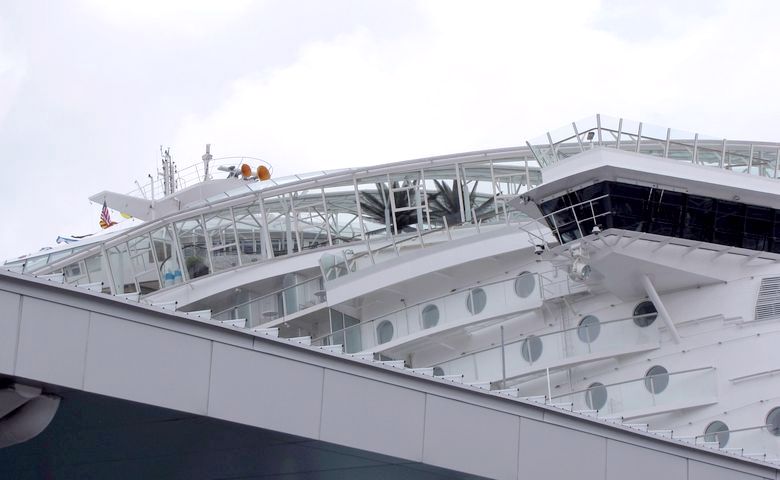 Solarium, superstructure, and bridge wing up over the terminal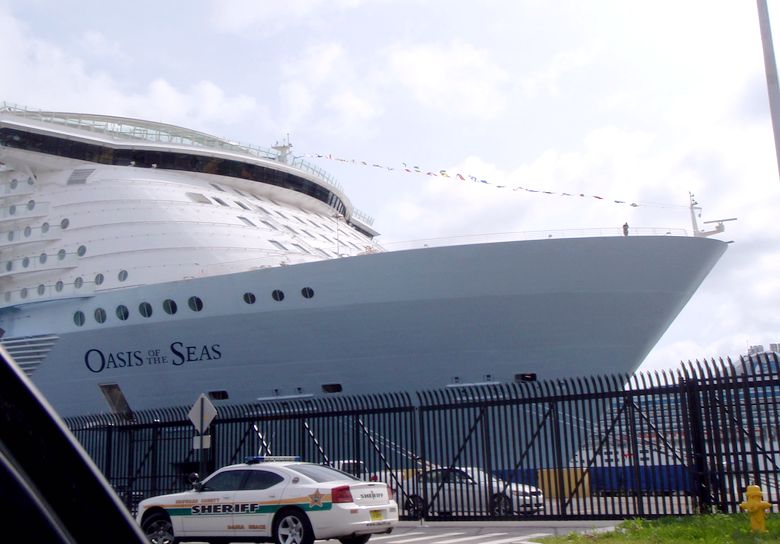 After I took this picture, the police chased me away – "security area."
Said I could take ALL the pix I wanted in any other port – just not this one.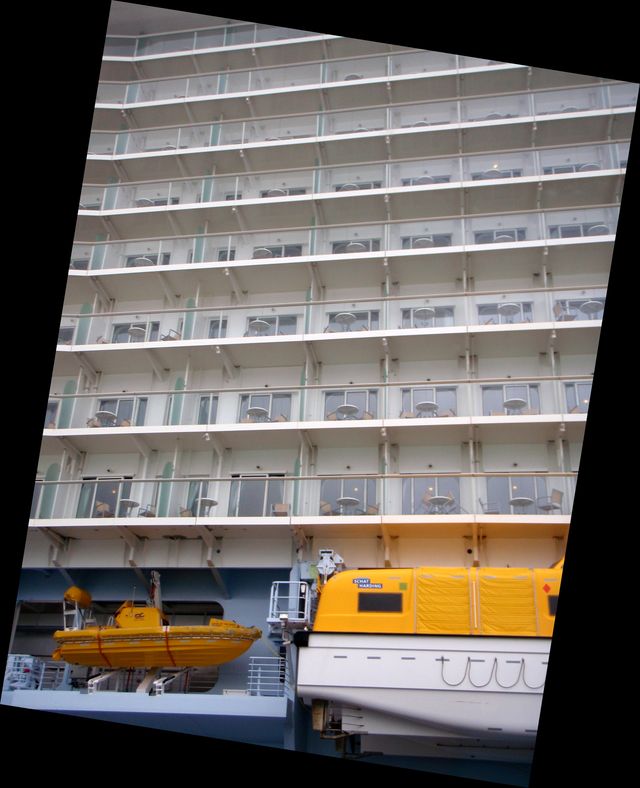 Except for the launch and lifeboat, this could be a fancy apartment building!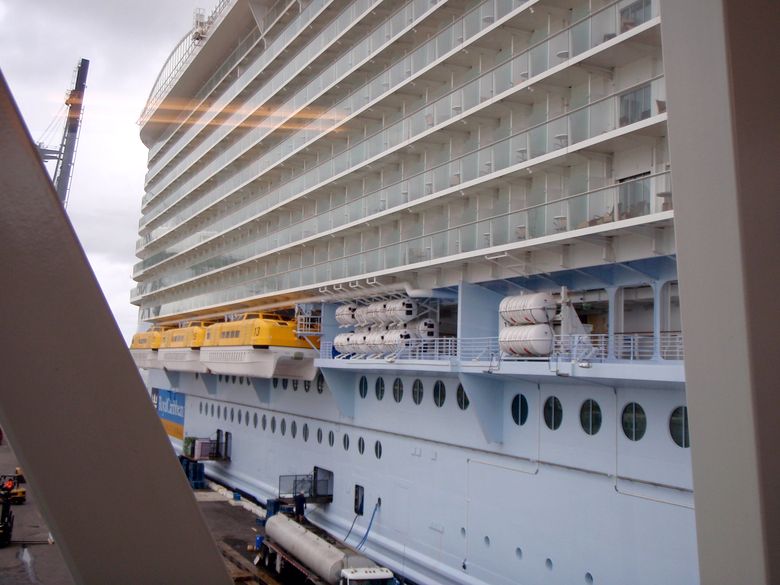 From the gangway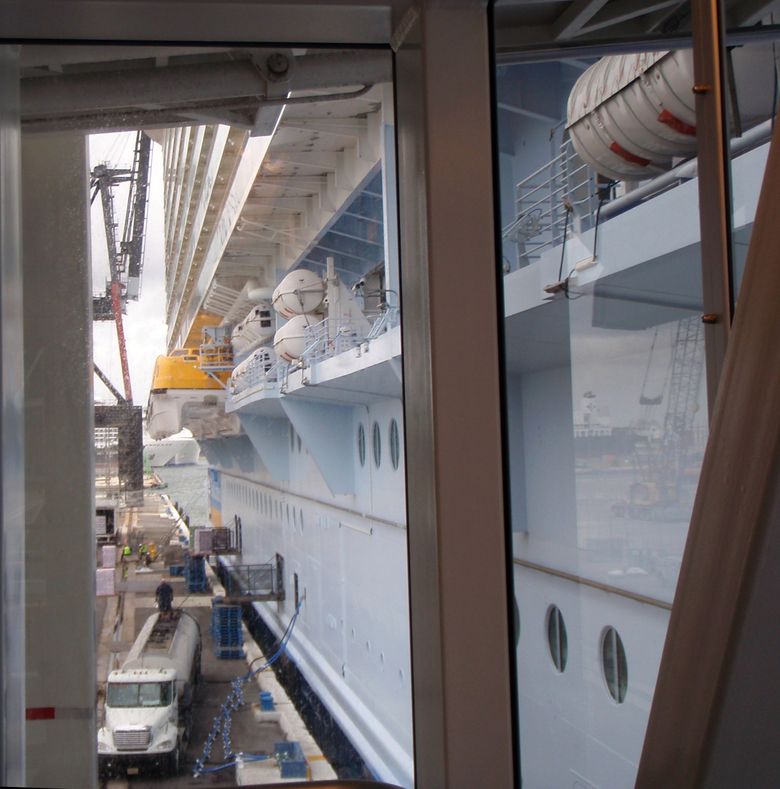 From the pier(s)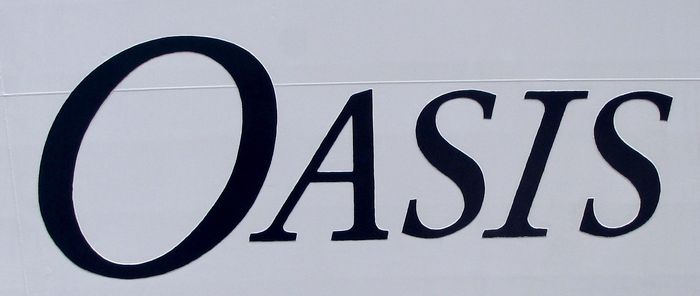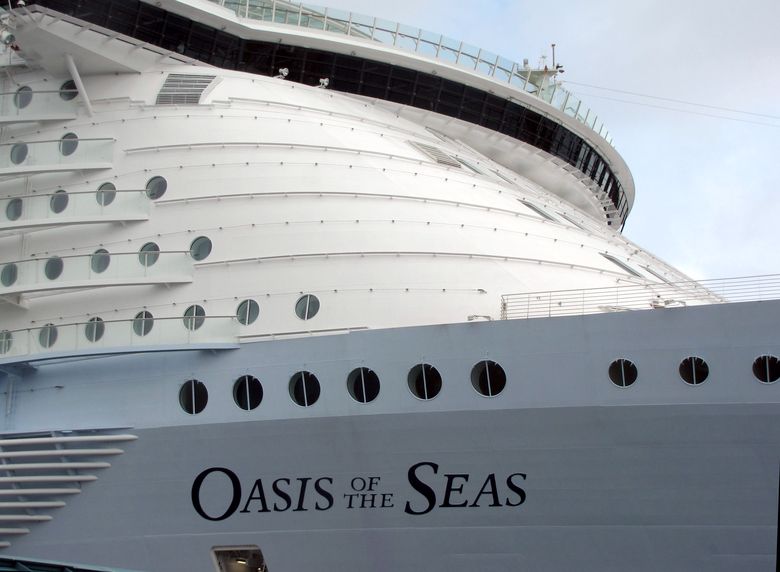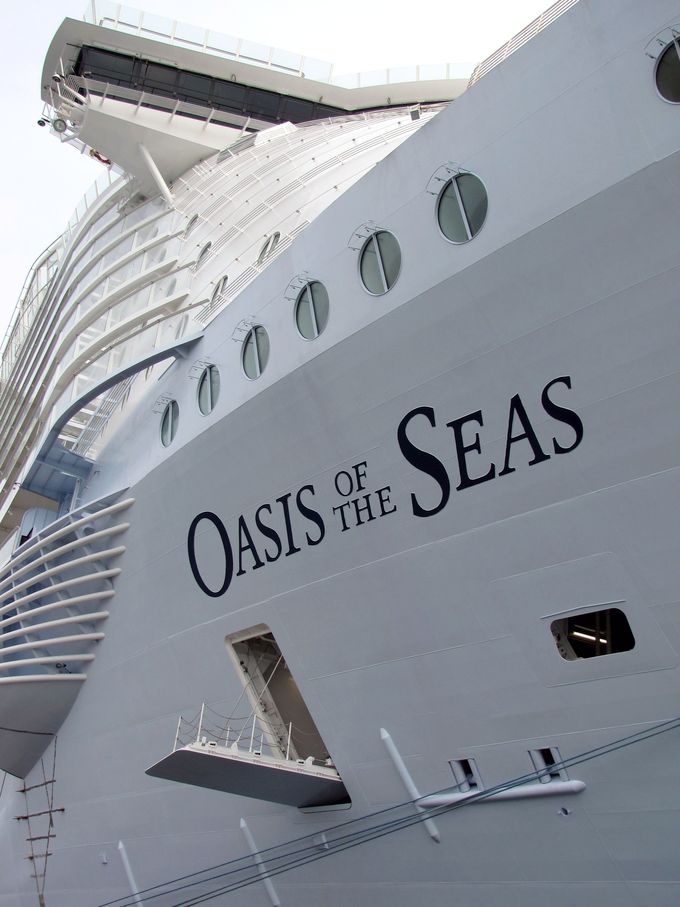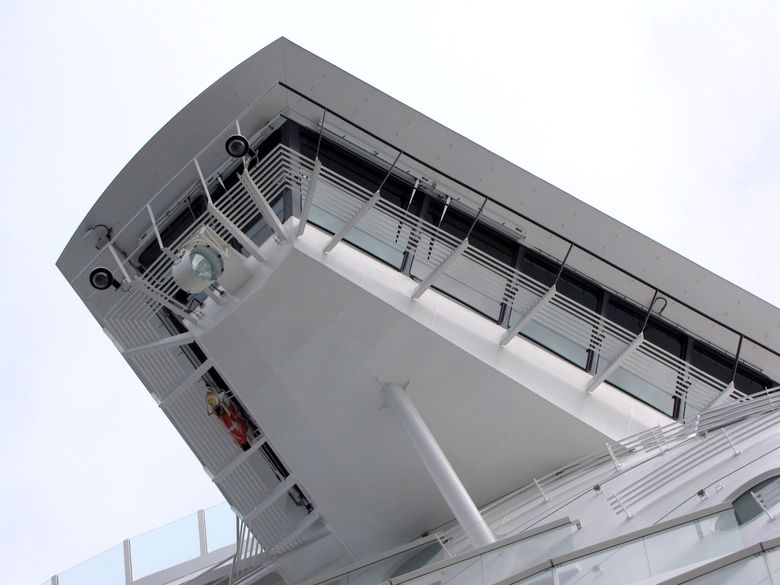 The bridge wing from the pier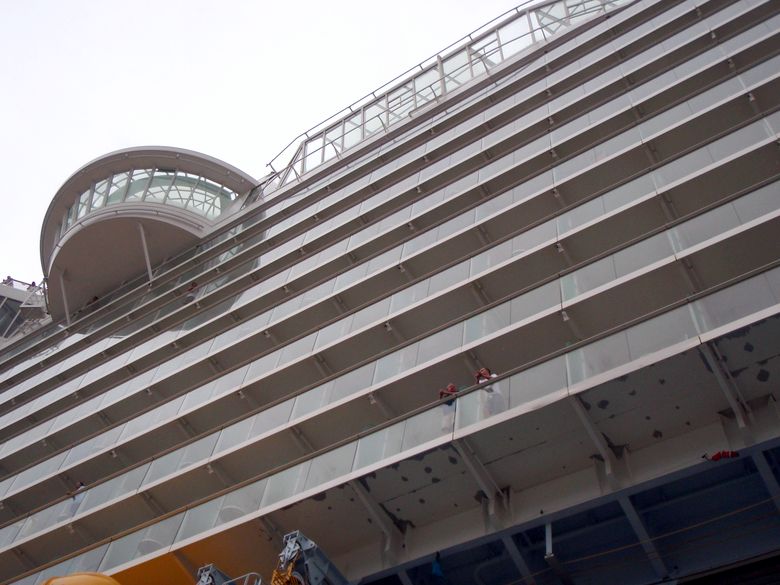 One of two cantilevered hot tubs in the Solarium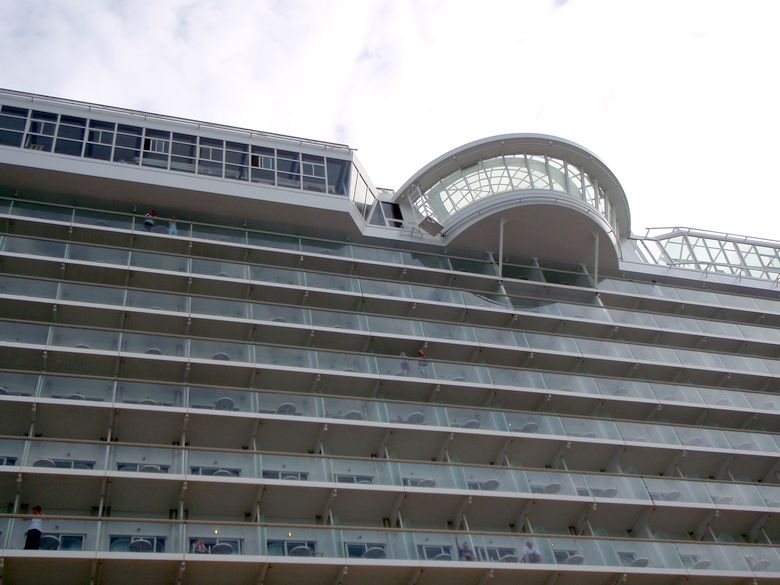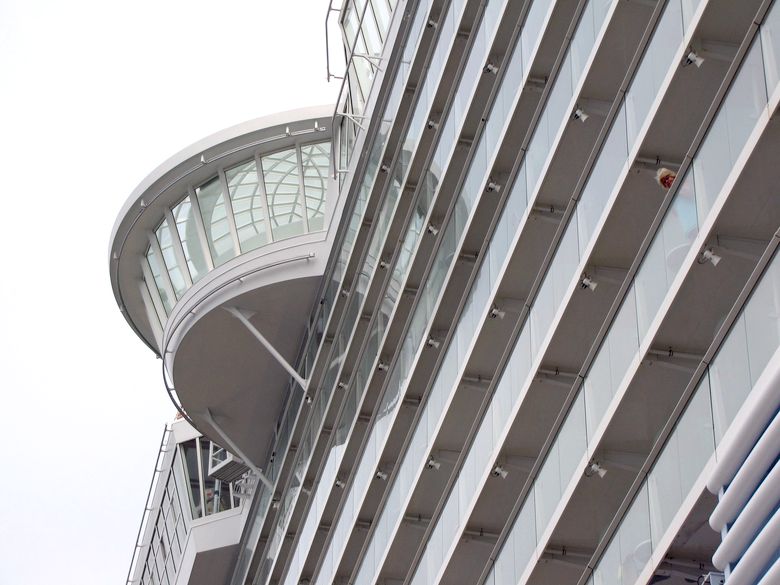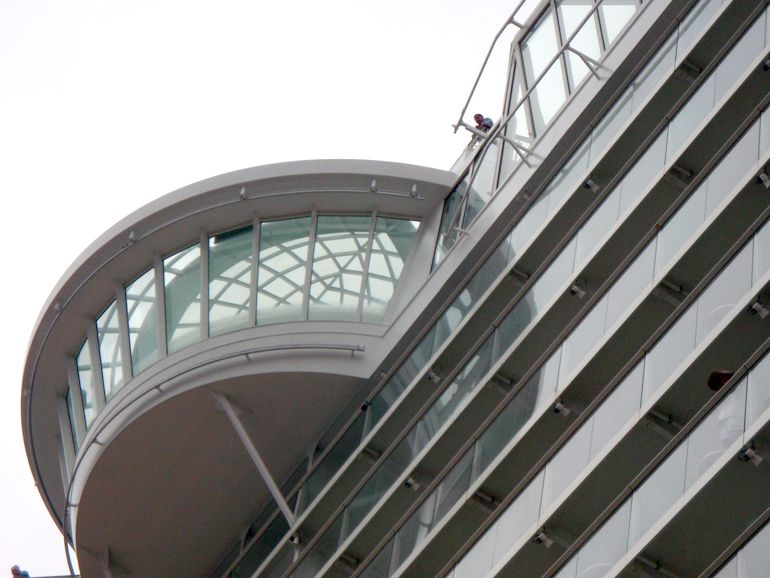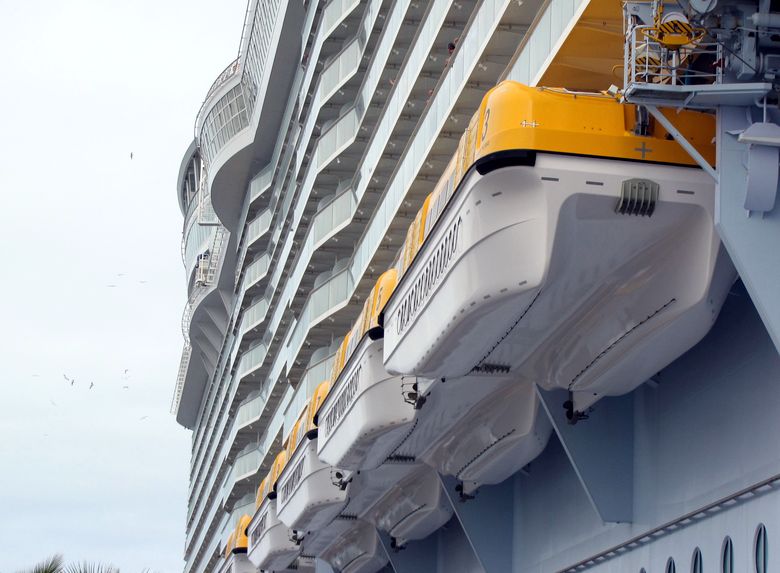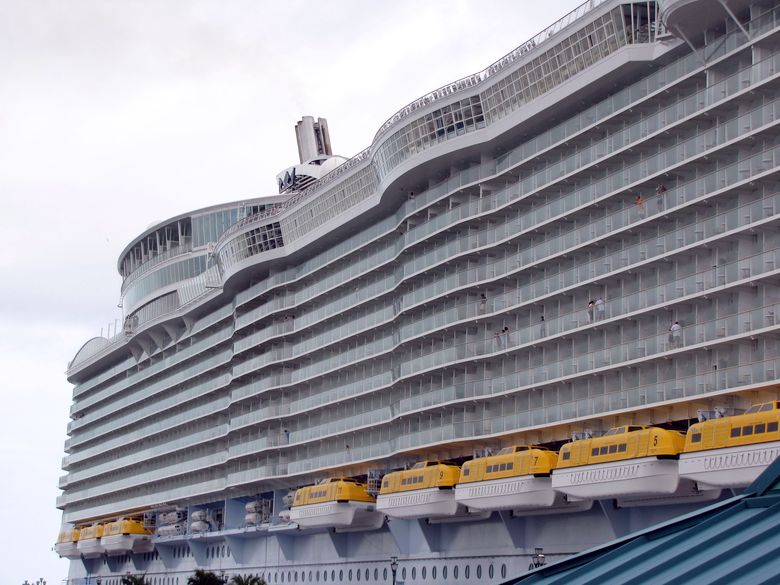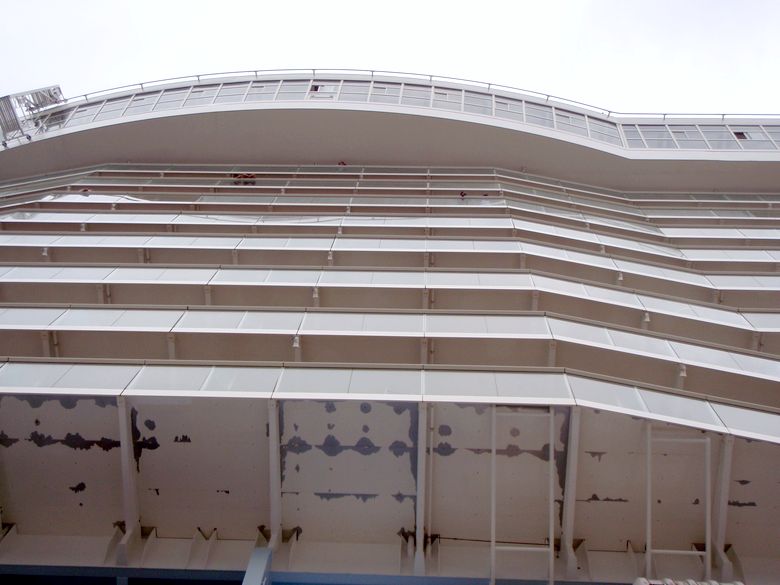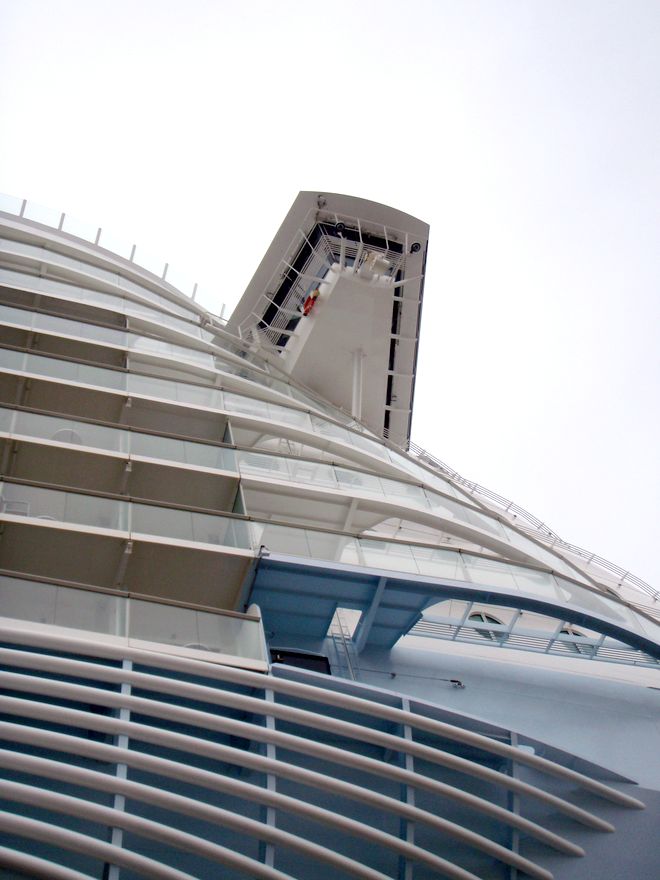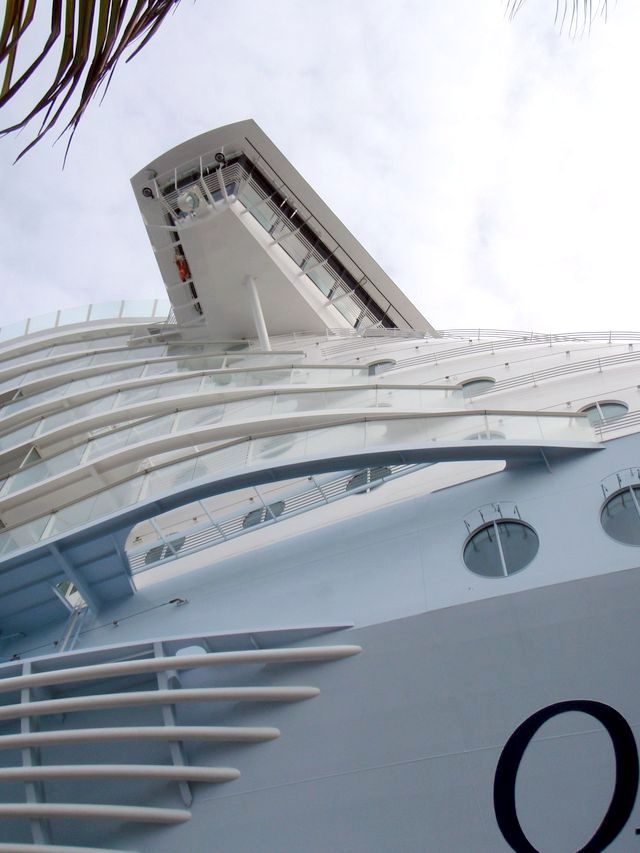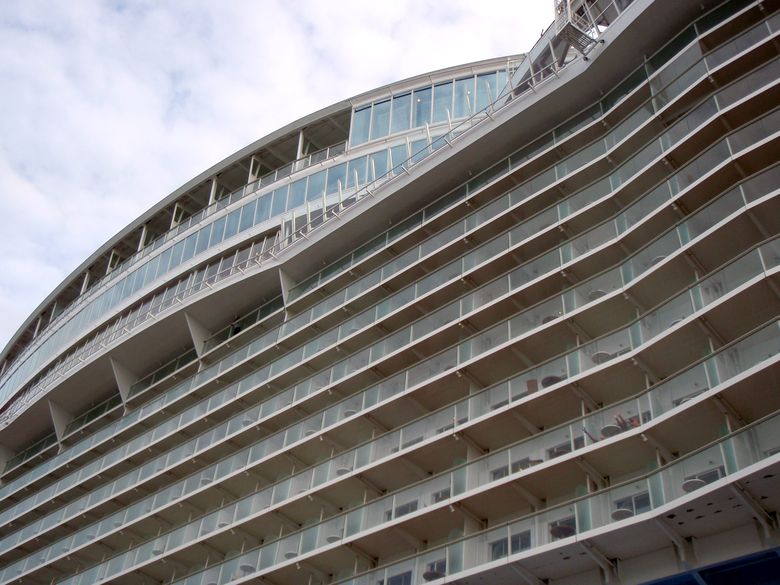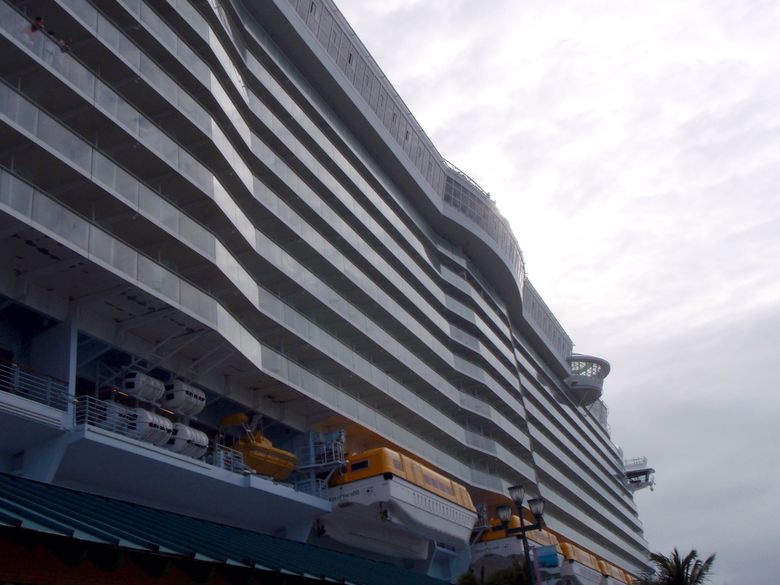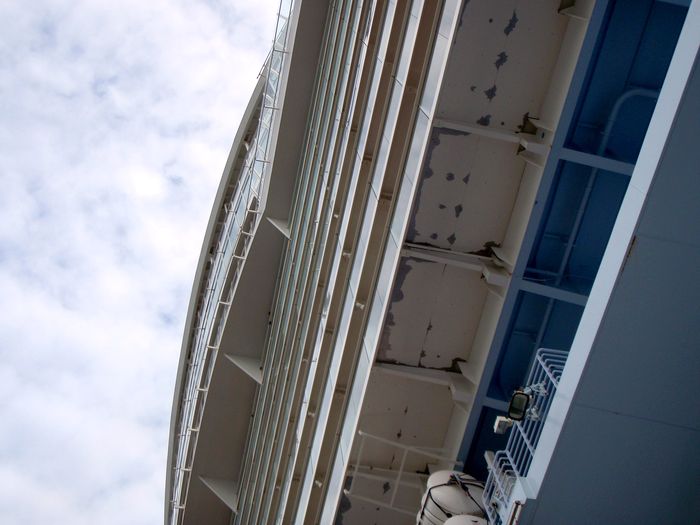 Repairs
On her voyage from Finland to Fort Lauderdale, in December 2009, they hit some very heavy seas, and the protective bars they'd placed to protect the life boats actually didn't manage to protect the first lifeboats. So, they re-engineered the drawings and sent more bars to be welded on to protect the lifeboats in future.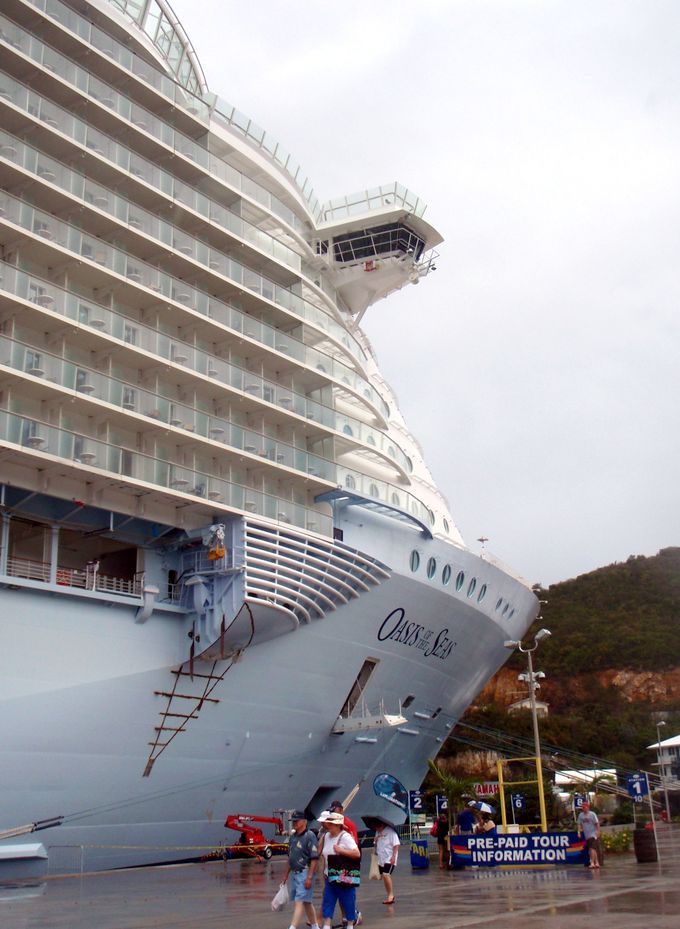 Notice the rack for the missing lifeboat.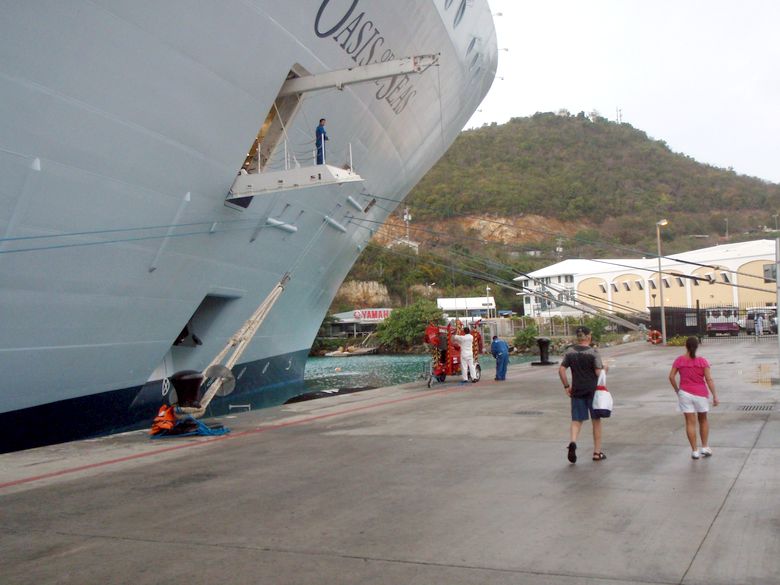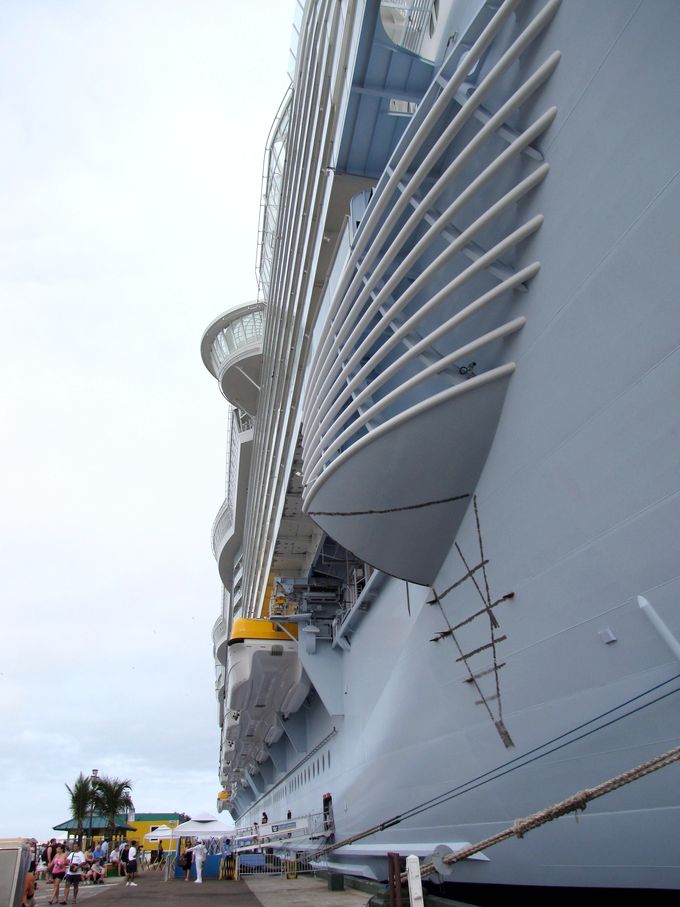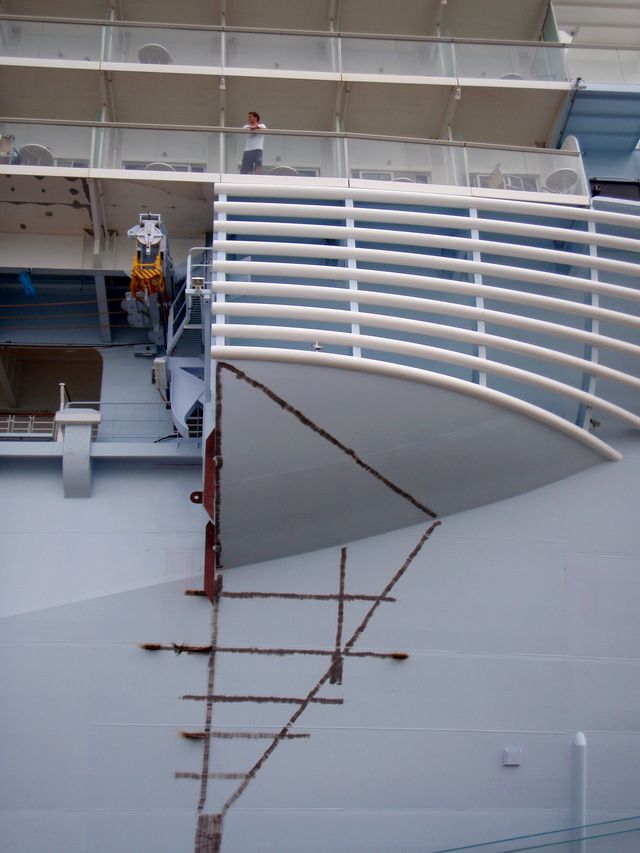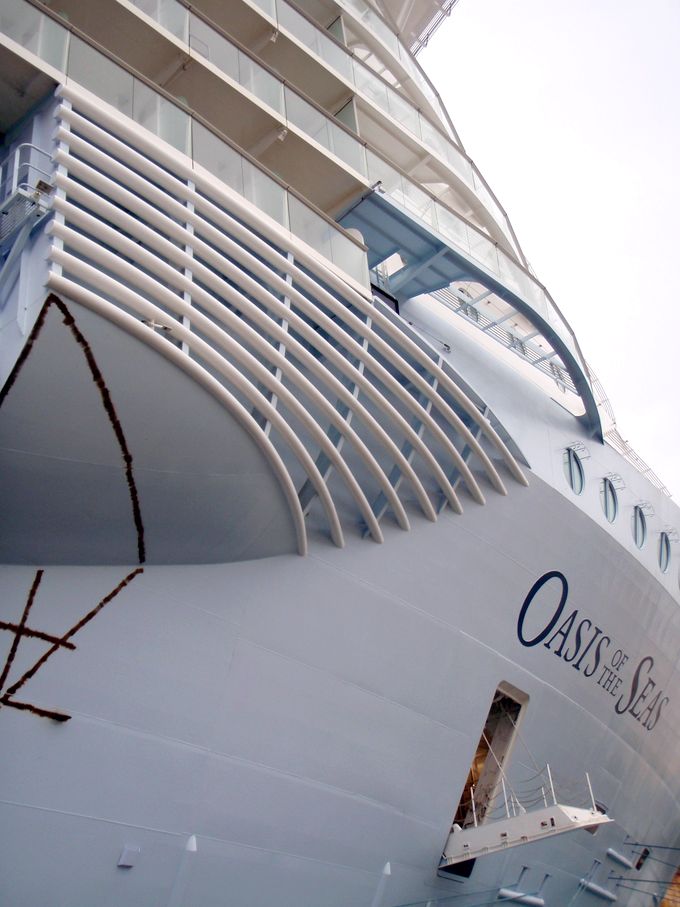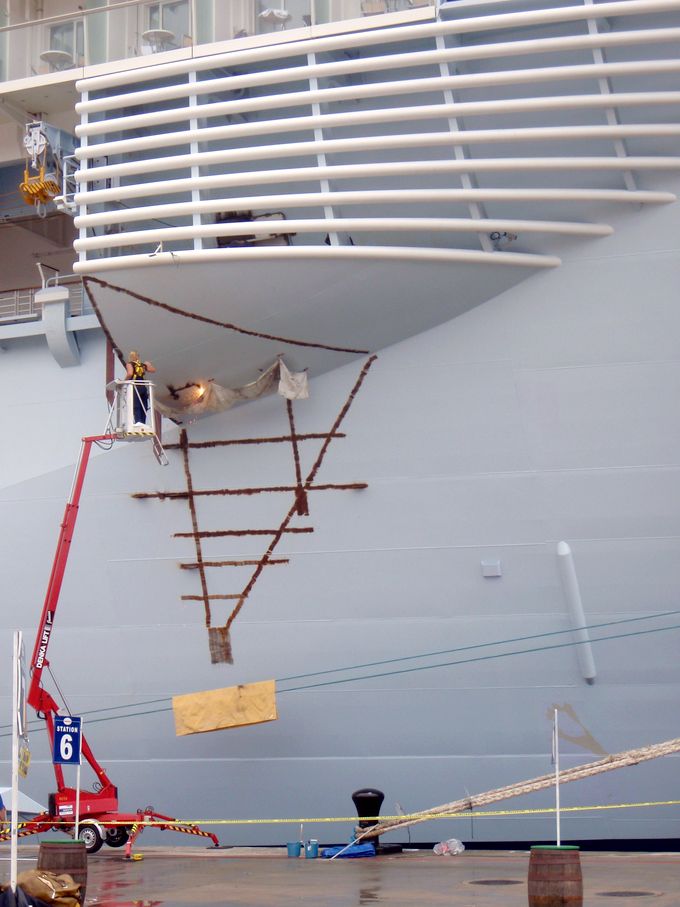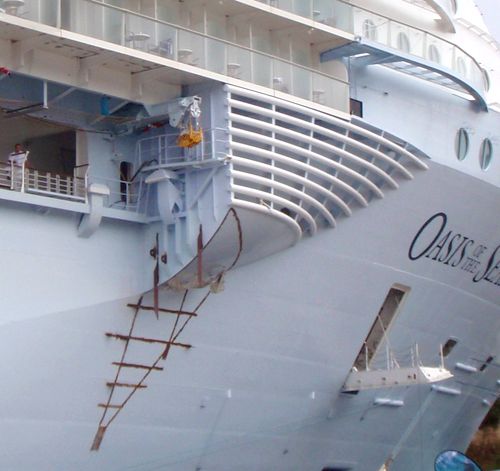 The party's over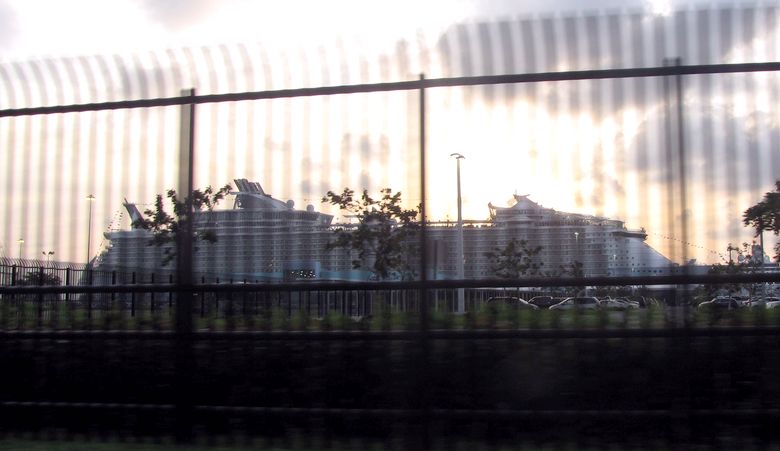 Driving away at dawn