Cabin 11254
There are thirty Grand Suites on Oasis of the Seas (371 square feet, balcony 105 square feet). These suites feature one bedroom, a full bath and a separate living area. The balcony features woven chaise loungers and a jetted tub for two. Other cabin touches include additional under-the-bed storage, shelf units, and closets with expandable clothing and shoe shelves. Bathrooms will feature showers enclosed in clear glass.
The Grand Suites with balconies will be the most abundant suite accommodations available on Oasis of the Seas. The 30 suites will feature one bedroom, full bath, and a separate living area outfitted in contemporary décor, with stonework used throughout the entry and bathrooms. Private balconies with woven chaise lounge chairs and a jetted tub for two are other amenities for suite guests.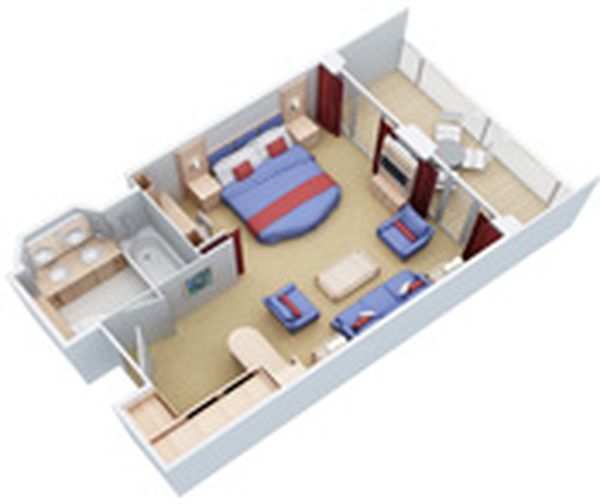 Grand Suites have floor-to-ceiling glass doors that lead to your private veranda with lounge chairs and tub, two twin beds that convert to a queen-sized bed, large closets, marble entry, large private bathroom with tub and shower, as well as a spacious living room with desk, drawer space, vanity, sofa bed, and chairs. Each suite also has it's own large flat-screen LCD television with stereo and DVD/CD player, thermostat controlled air-conditioning, internet access, direct-dial telephone, radio, mini bar, individual safe, and 24 hour room service.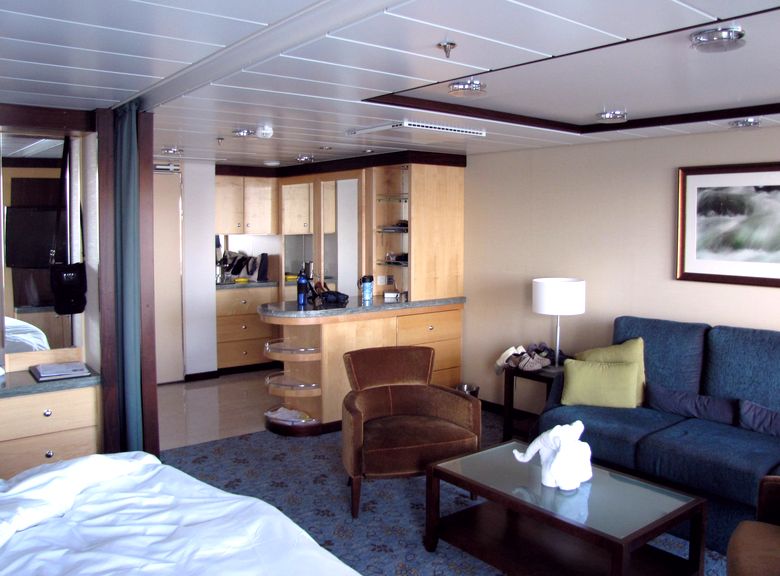 I use the drawers around the bar/closet for my dresser. Michael uses the ones in the vanity by the bed.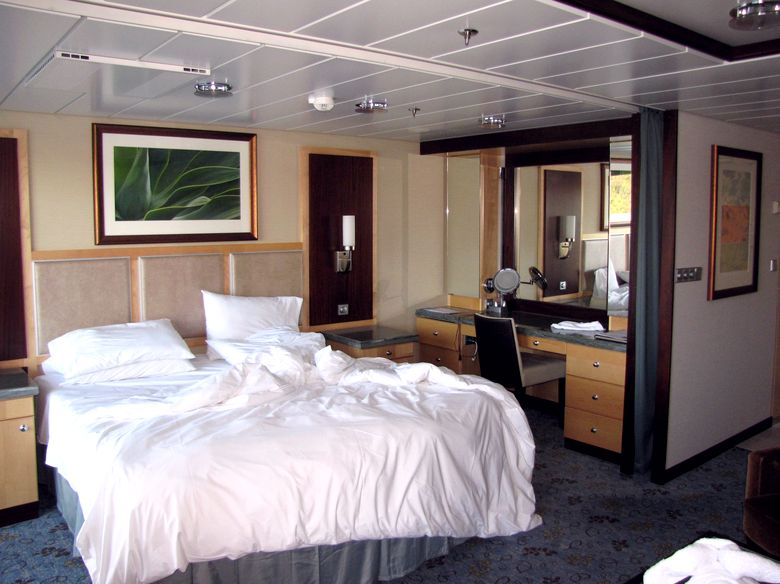 We loved the color scheme.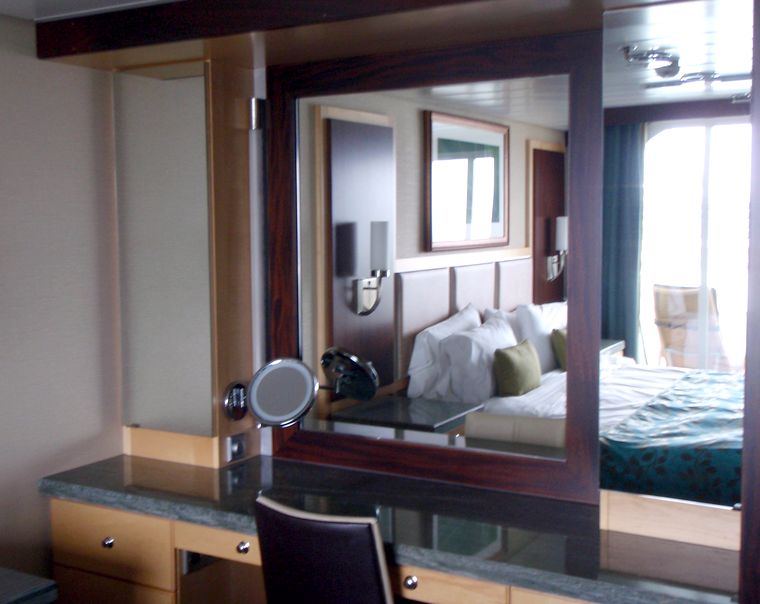 The vanity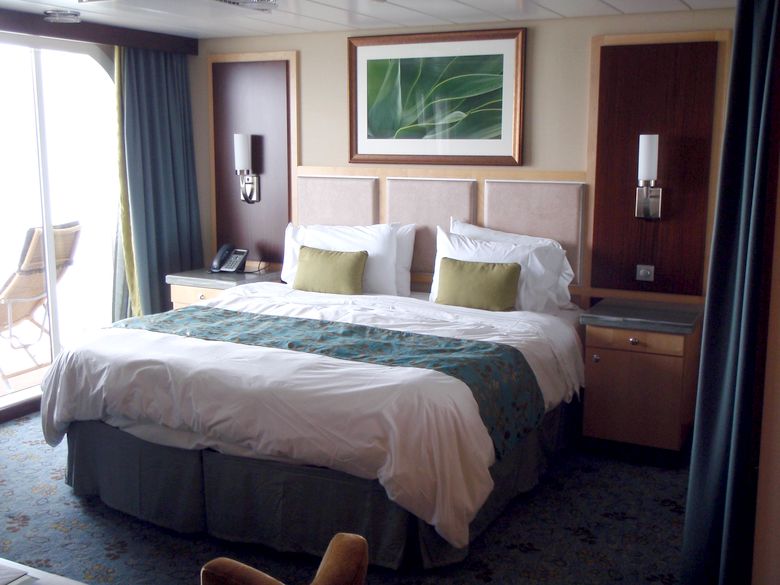 The bed made up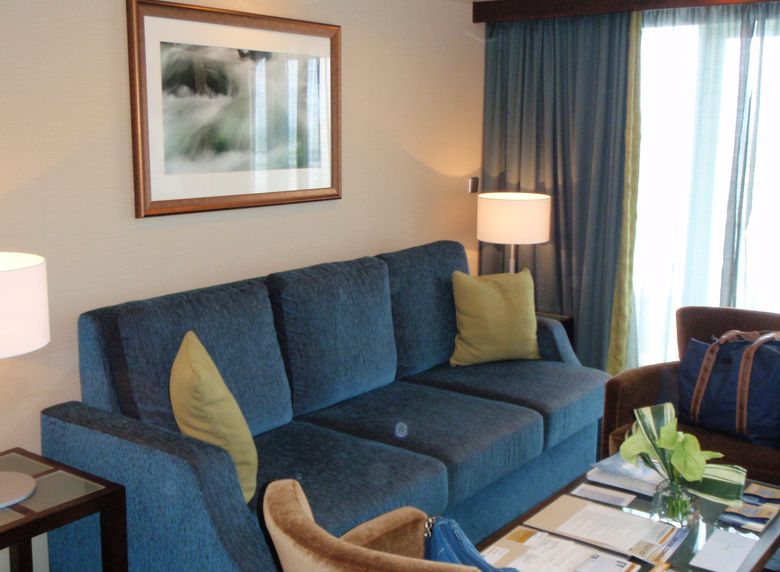 The 'living room'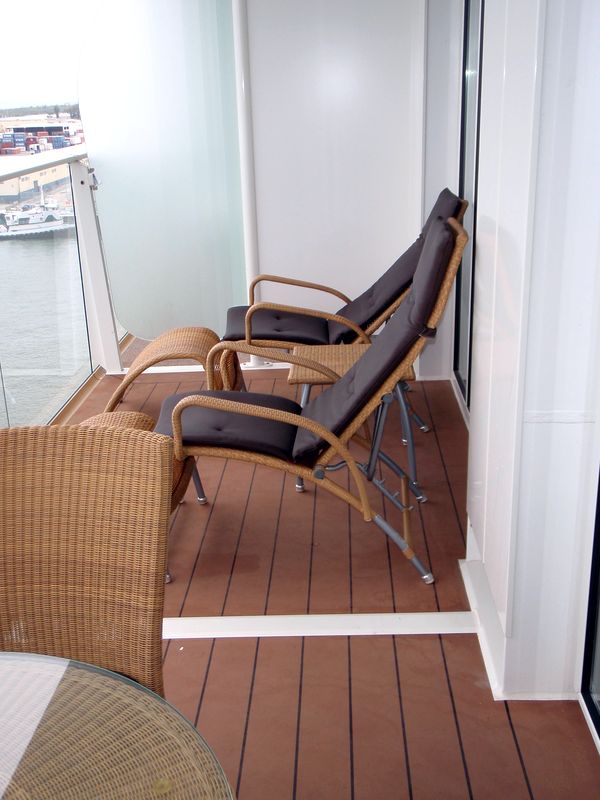 Forward half of the balcony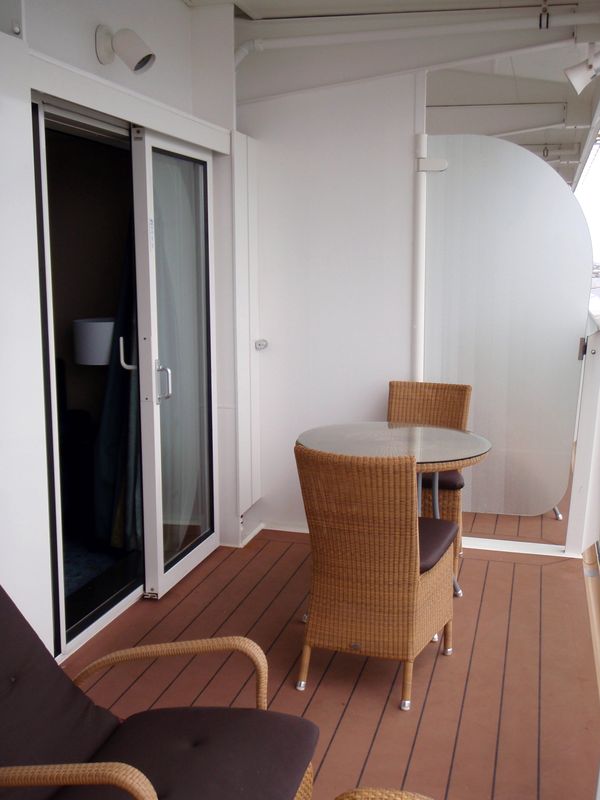 Aft half of the balcony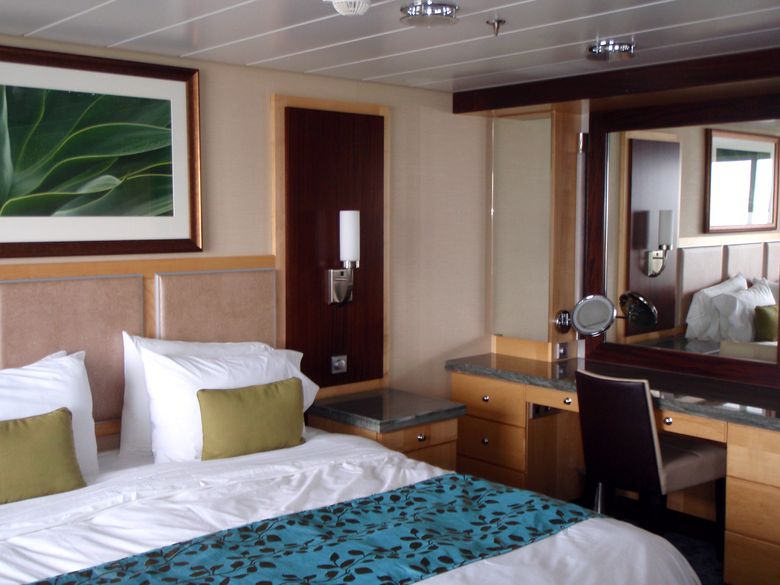 Not a fantastic bed, but comfortable enough. A bit soft, and my side drooped toward the floor.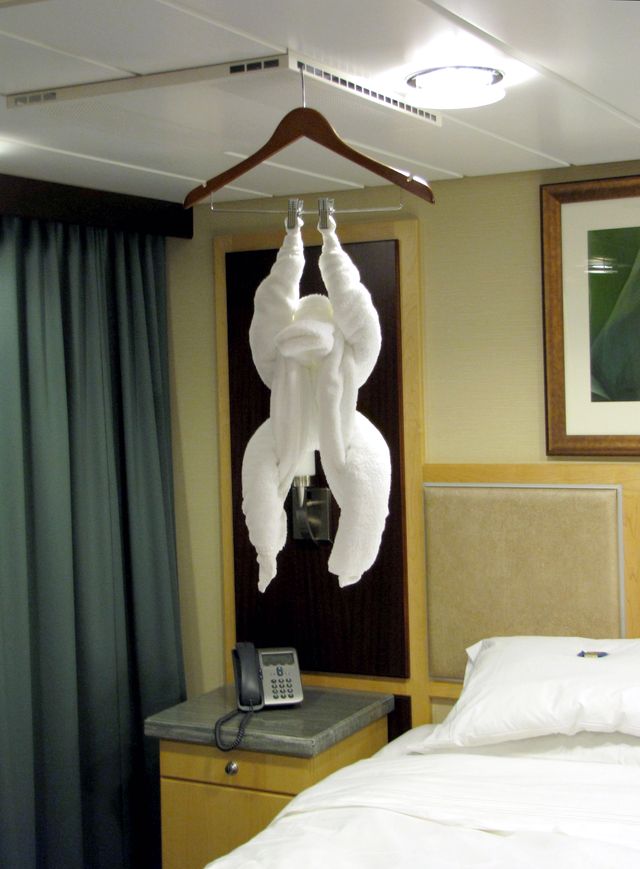 Our nighttime guest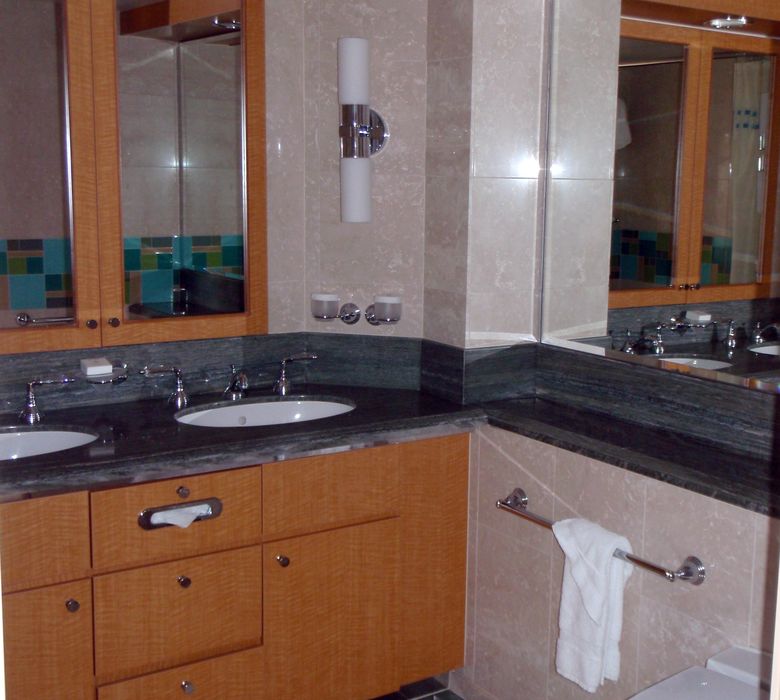 Double vanity in stone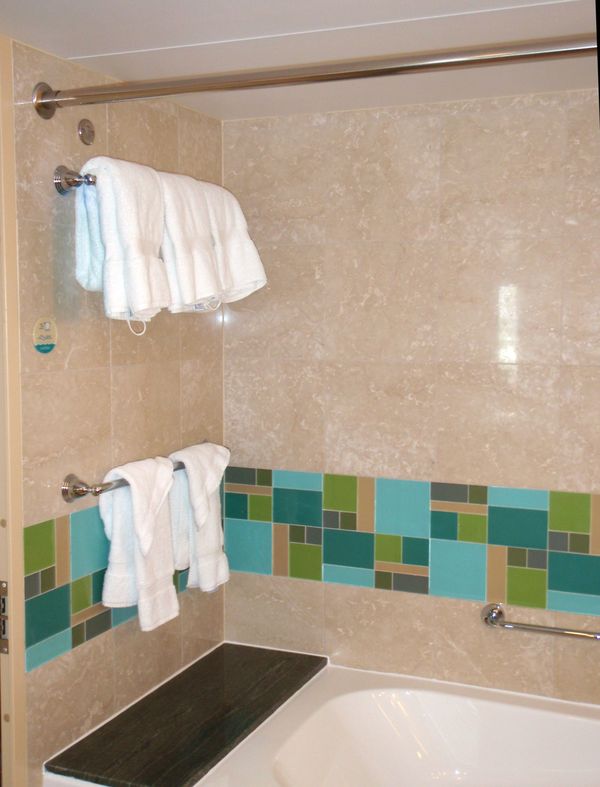 The shower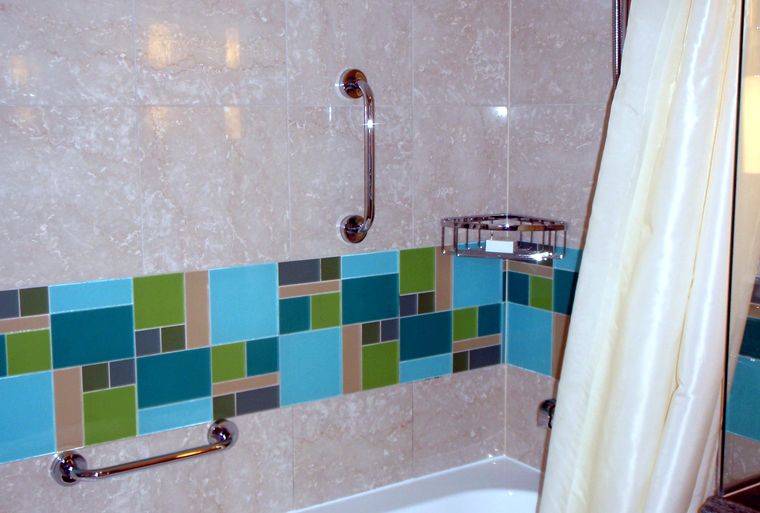 Shower mosaic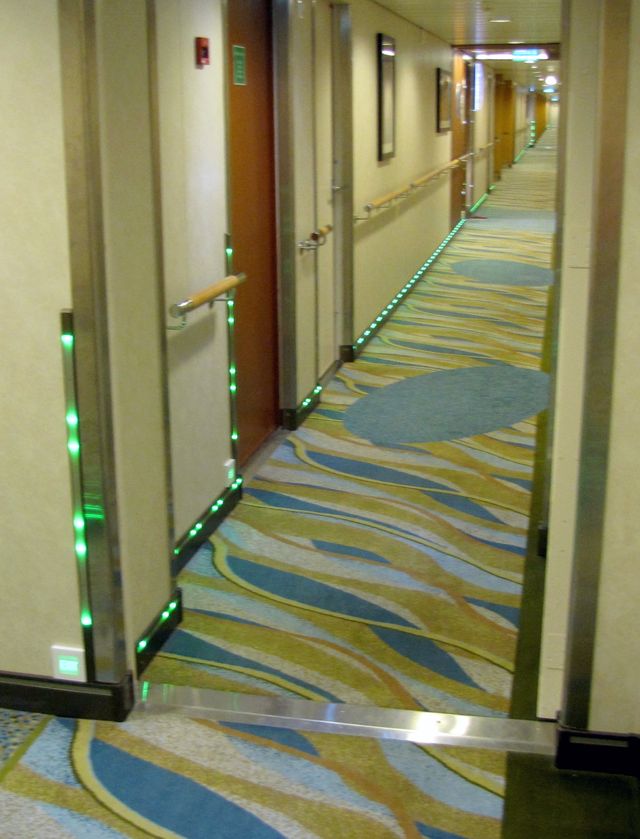 The corridor near our cabin