Carousel facts
The centerpiece of the Boardwalk neighborhood is be a one-of-a-kind carousel – the first- ever at sea. Hand-crafted from poplar wood and especially created for Royal Caribbean International, this full-sized, traditional carousel took eight months to complete. It features 21 figures suspended from stainless steel poles showcasing a time-honored menagerie of animals such as zebras, giraffes and lions, alongside a variety of hand-painted horses including a princess horse and a crowned frog prince.
Height: 22 ft (6.7 meters)
Diameter: 23 ft (7 meters)
Each figure weighs 40–60 lbs (18–27 Kilos) with the "chariot" weighing 149 lbs (67 kilos)
All figures have glass eyes of different colors and sizes.
21 sets of glass eyes, each approximately 1-inch wide
31 gallons (177 liters) of paint and 4–5 coats of sealant to protect against salt water conditions. Shore-side carousels normally have 2–3 coats of sealant
130 sq ft (12 meters squared) of real gold leaf gilding
1,800 ft (549 meters) of wiring is used in the carousel, primarily for lighting
Uses approximately 200 light bulbs
Constructed by Carousel Works in Mansfield, Ohio.
Carousel build history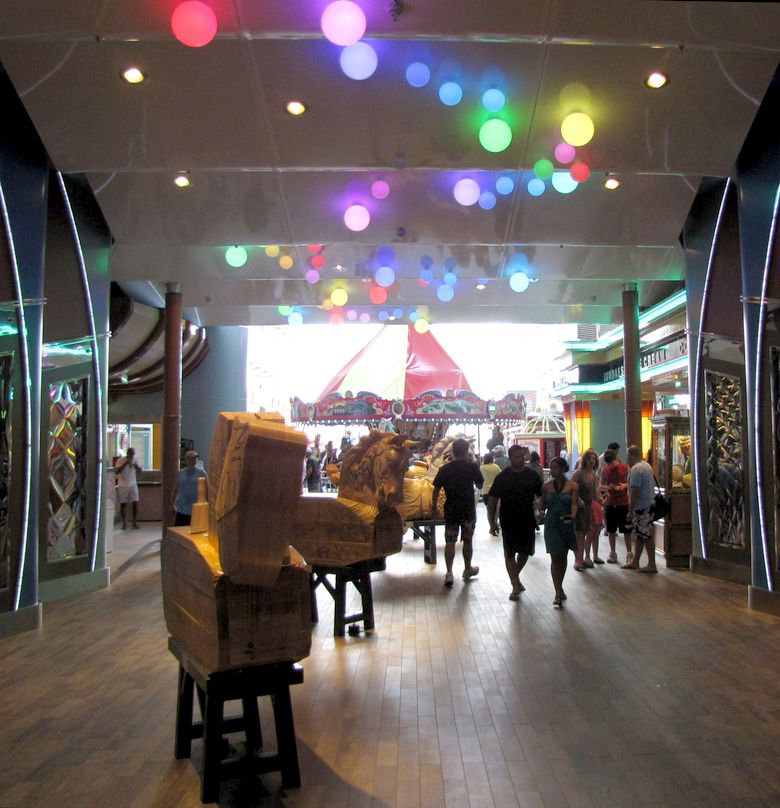 The walkway to the Boardwalk and carousel display a carousel horse in stages of creation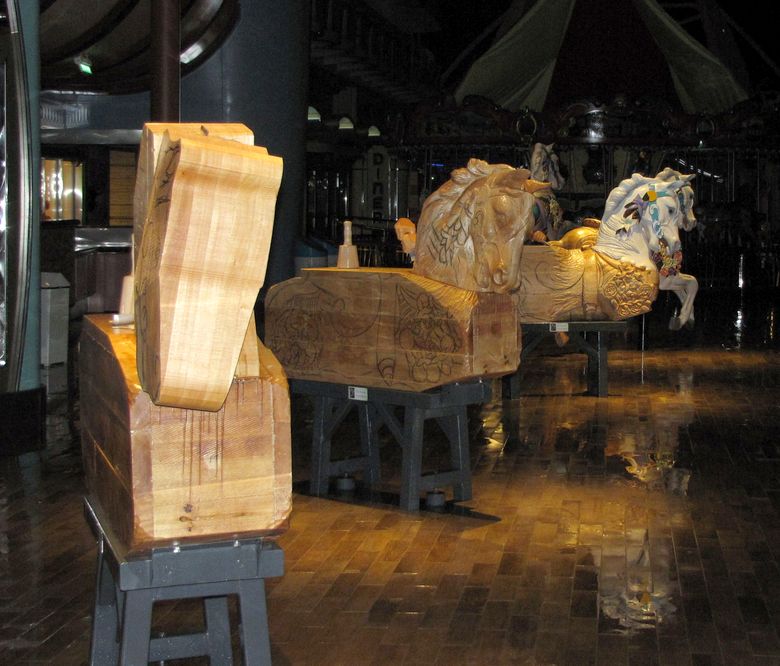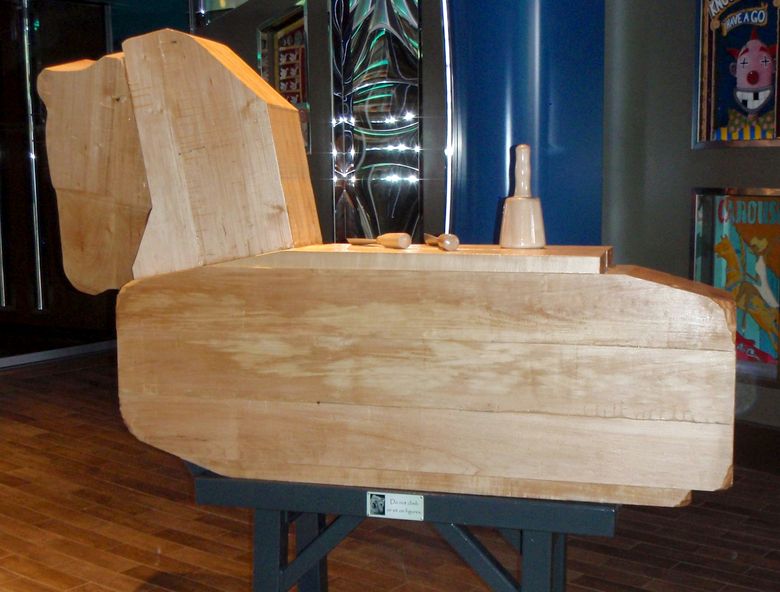 The earliest shape: glued-together chunks of wood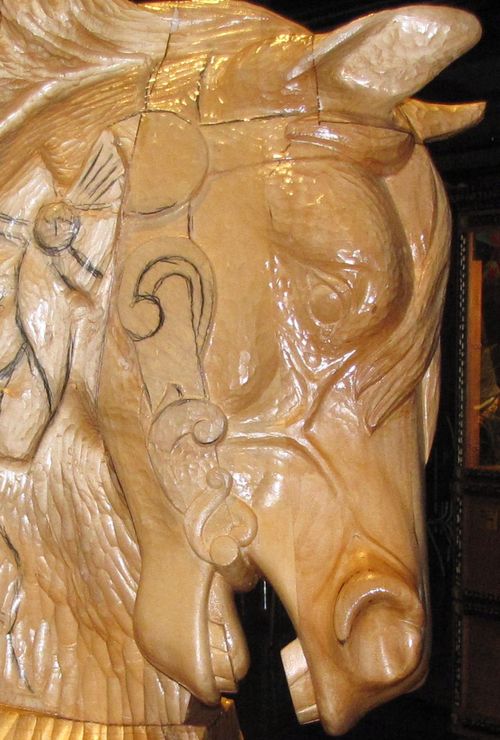 Click for full picture of the stage where the finer carving begins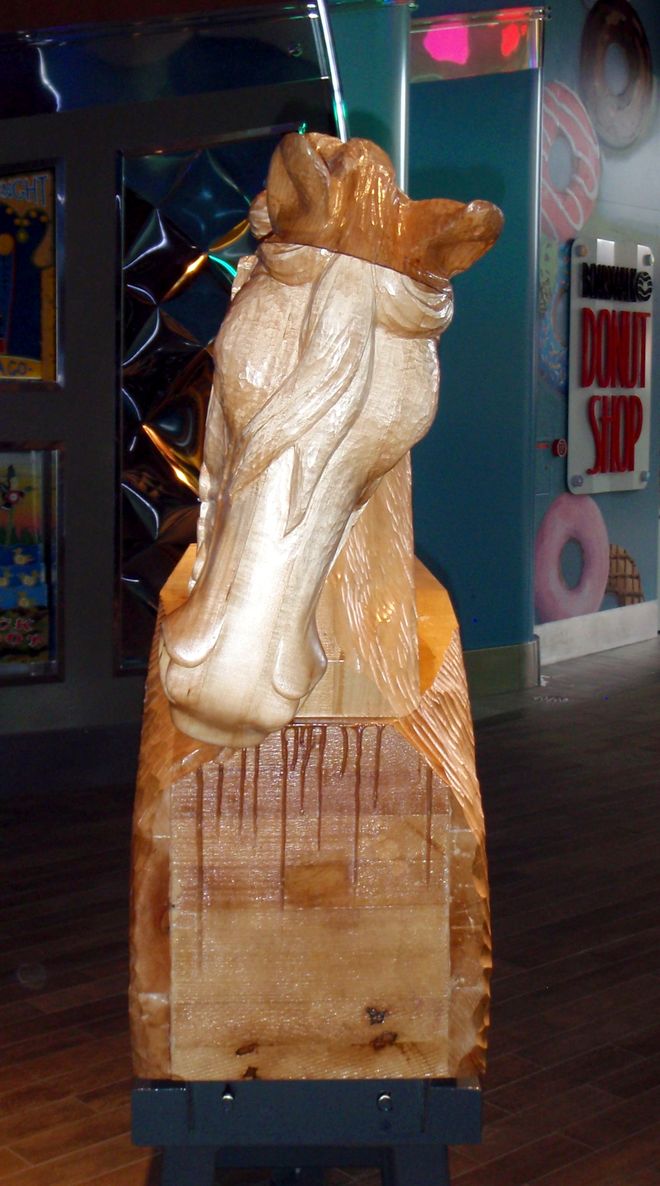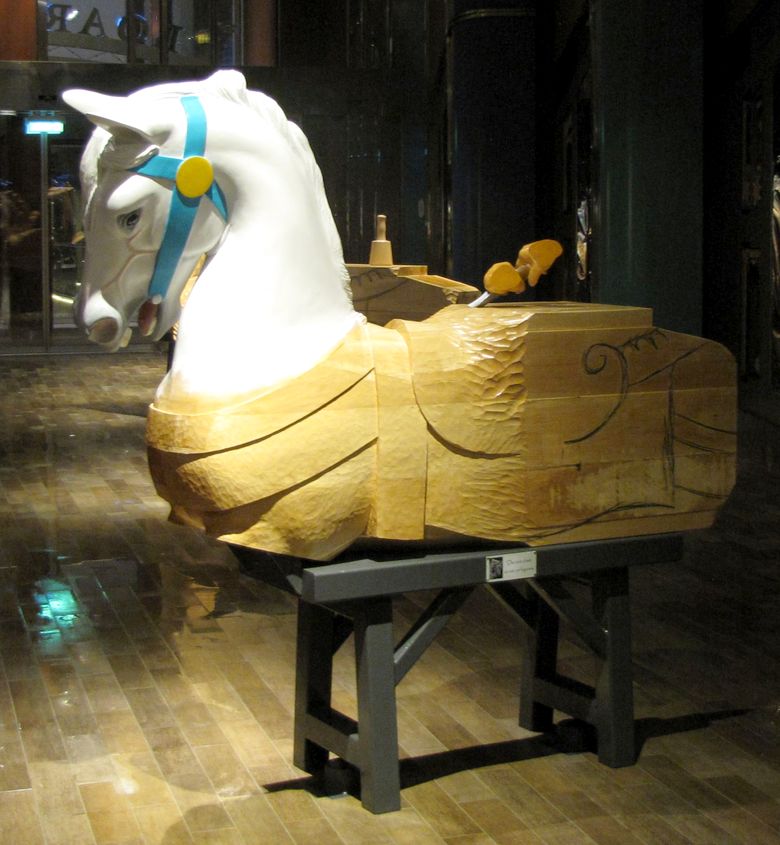 The displays show several steps in each stage.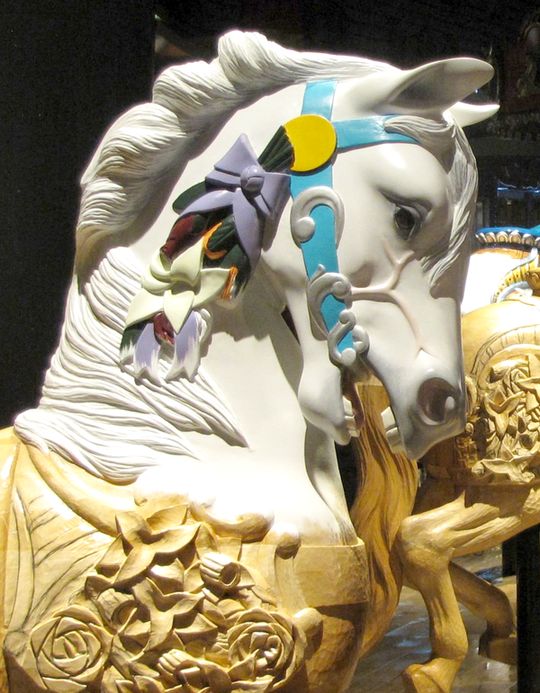 Click for full picture of the carving and painting stages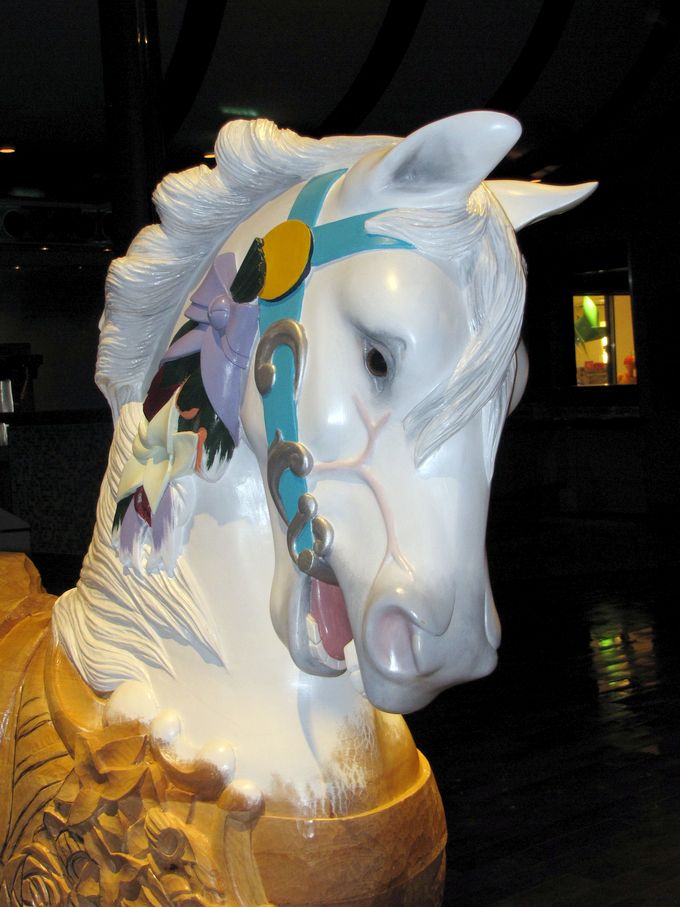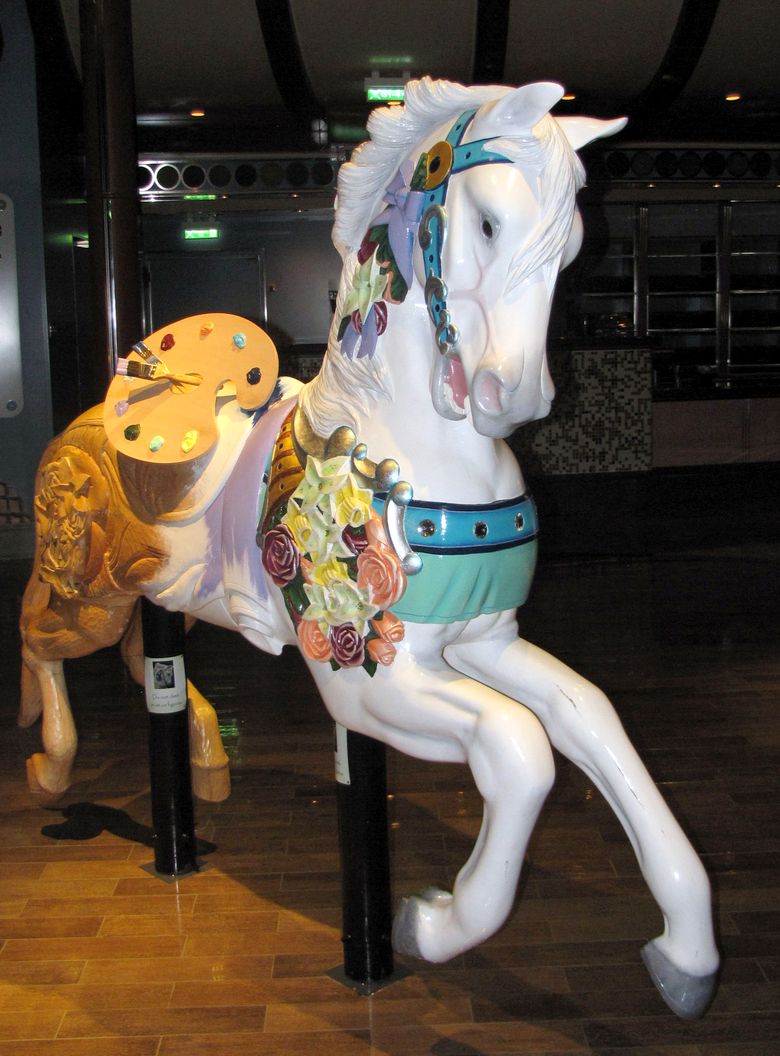 The painting step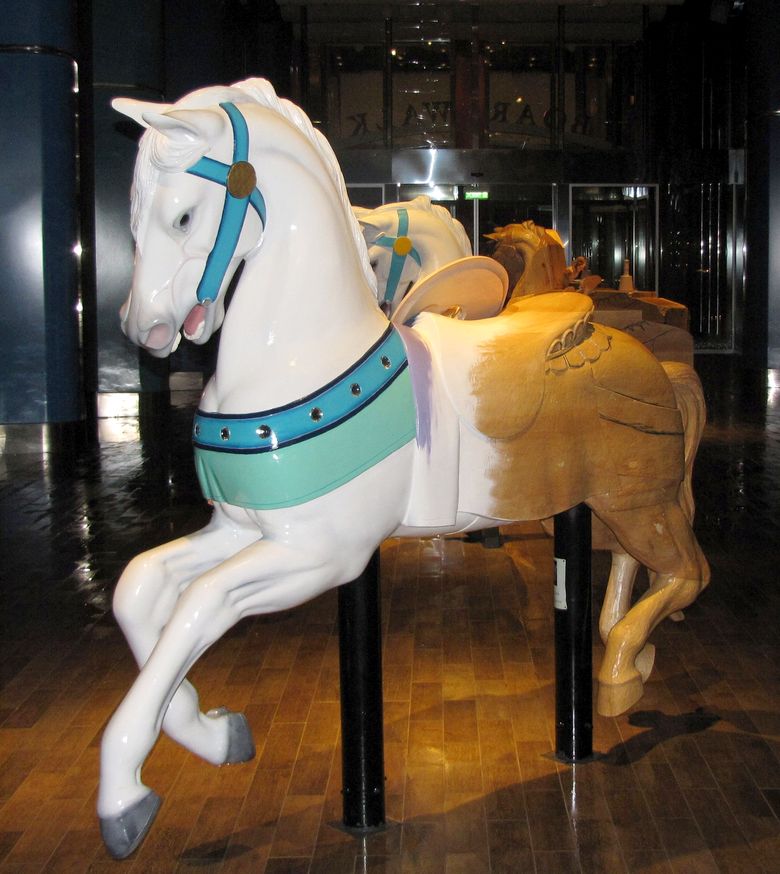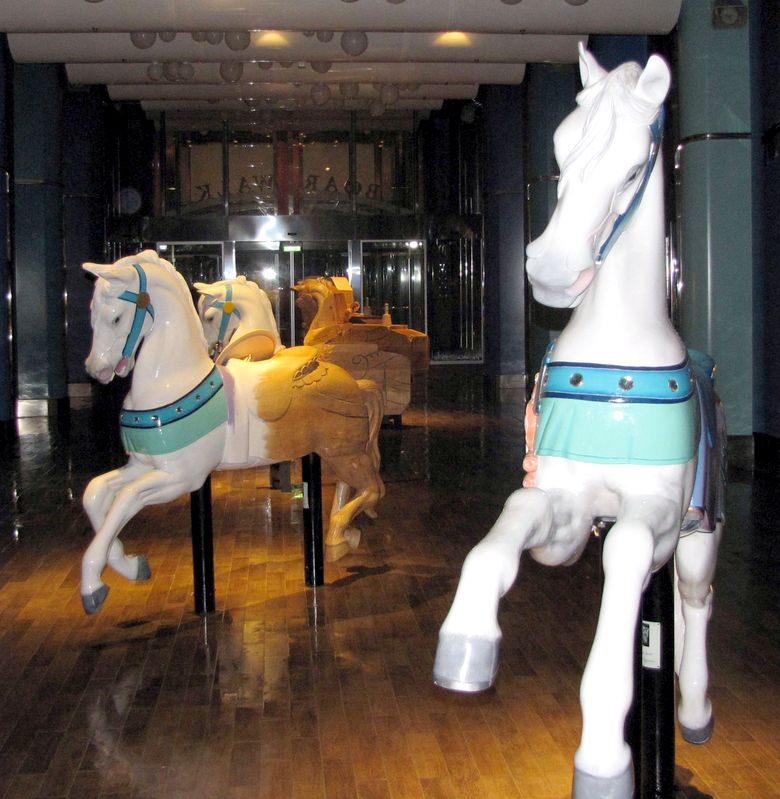 Finished! (And ready to gallop onto the carousel)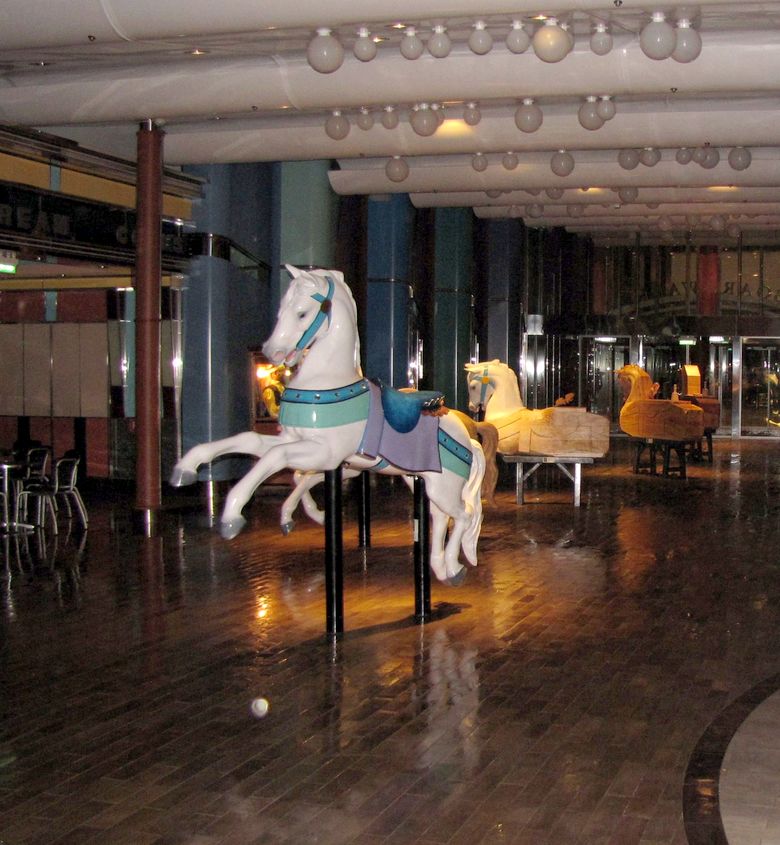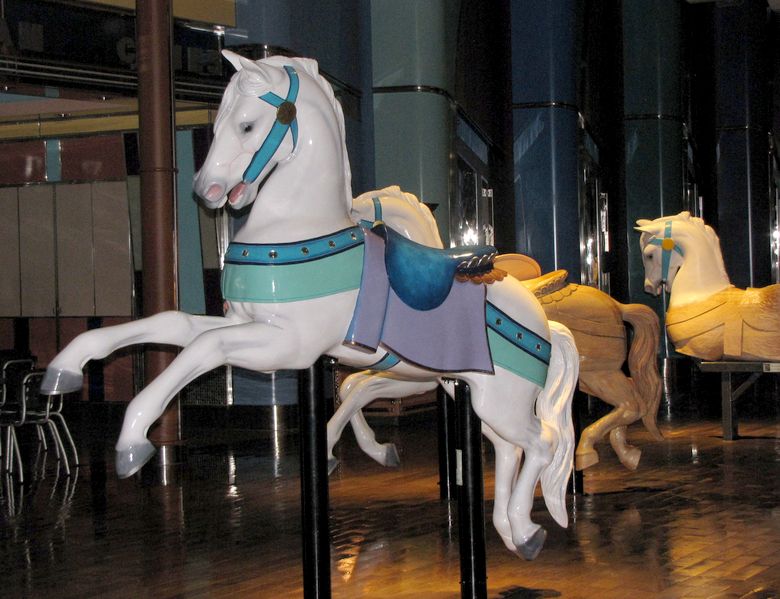 Finished