America's Cup Regatta
Before and after the race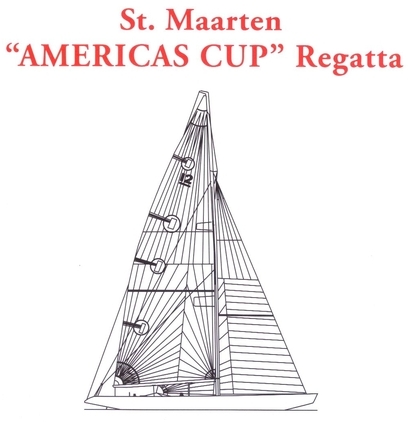 The America's Cup Regatta shore excursion on St. Maarten provides those of us who are non-sailors an opportunity to participate in a sailboat race using sailing yachts that actually once raced in the famous America's Cup.
The St. Maarten 12 Metre Challenge, offered year round, gives visitors the chance to experience first-hand the thrill of America's Cup racing. Aspiring sailors serve as crew aboard the U.S. Stars and Stripes, which raced in 1987, or the Canadian contenders Canada II, True North, and True North IV, as these high-performance boats are put through their paces on a shortened America's Cup course. Previous sailing experience is not necessary, only a sense of adventure.
The racing yachts of the St. Maarten 12-Metre Challenge are boats exlusively designed and built for the 1987 America's Cup in Fremantle, Australia. With the knowledge that the winds in Freemantle would be far stronger than previous America's Cups, the 1987 boats were designed and built larger, more powerful, and stronger, than ever before. These are the last of the legendary 12s, representing the zenith of the marquee. They are maintained in pristine condition, and kept authentic form, but modified to improve tourist safety.
The 12-metre race is not called that because of the length of the boats. They must conform to a formula, rather an equation, taking into consideration various measurements of the boat, and the result of the equation must not exceed 12. In fact, a 12-metre boat is about 70 feet long, the masts are 86 feet tall, and the boats weigh about 35 tons dripping wet.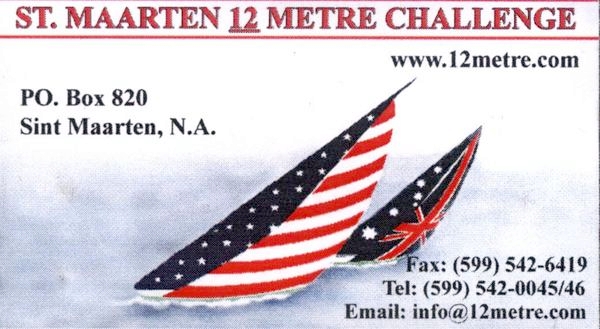 America's Cup Yacht Racing St. Maarten's 12-Metre Challenge
These 70-foot racing yachts such as Canada II, True North, and True North IV leave from Philipsburg in St. Maarten and sail out of Great Bay to the south, where a marked course has been set up. Guests act as crew and are assigned various tasks such as grinding the winches that bring in and let out the line, trimming the sail, and keeping time among other tasks. No sailing experience is necessary. A professional crew provides direction on how to complete these assignments and an experienced captain navigates the craft.
Those not wanting to participate in racing the craft can sit back and enjoy the thrill of the chase. This exciting race in the warm blue waters of the Caribbean lasts about 3 hours and culminates with a complimentary rum punch victory party.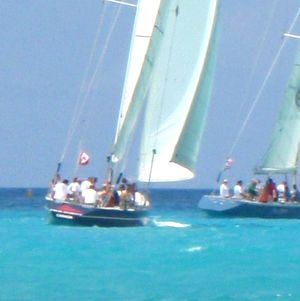 Click for full-sized picture.
From Their Site
How many regattas do you have per day? We sail up to 4 regattas per day, depending on our ever-changing schedule. The regatta times are 8.30am, 10.30am, 11.45am and 1.30pm.
Where are the boats located? Our boats are kept on moorings in Great Bay, Philipsburg, and our compound is located at Bobby's Marina in Philipsburg.
How many yachts do you have, and what are they called? We have five famous America's Cup yachts in our fleet. They are Stars & Stripes 86, Stars & Stripes 87, Canada II, True North I, and True North IV.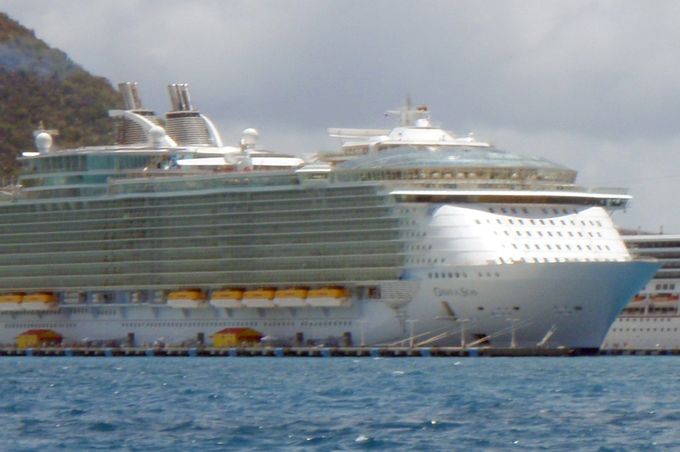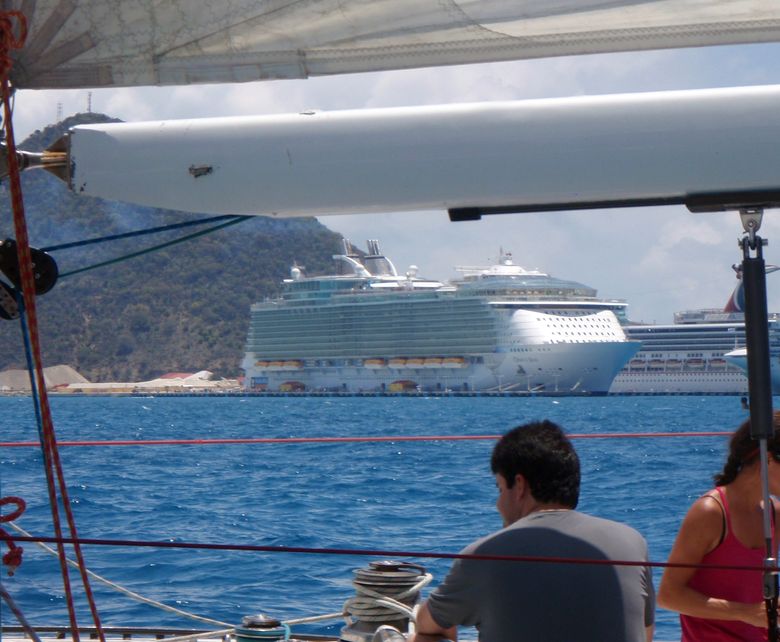 Our Canada II racing ship as we first approached. We were the first excursion for the day.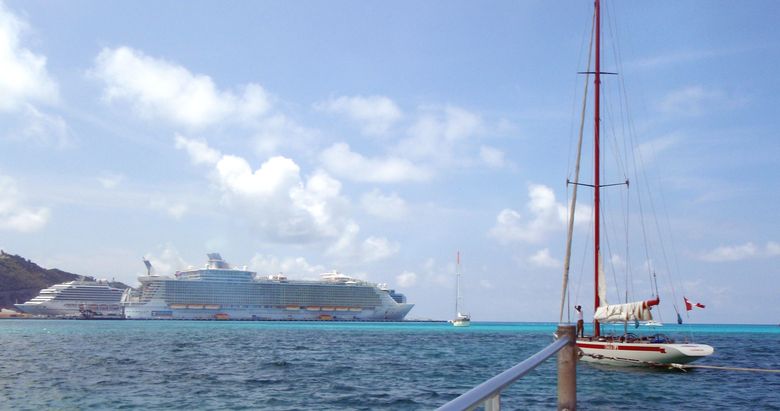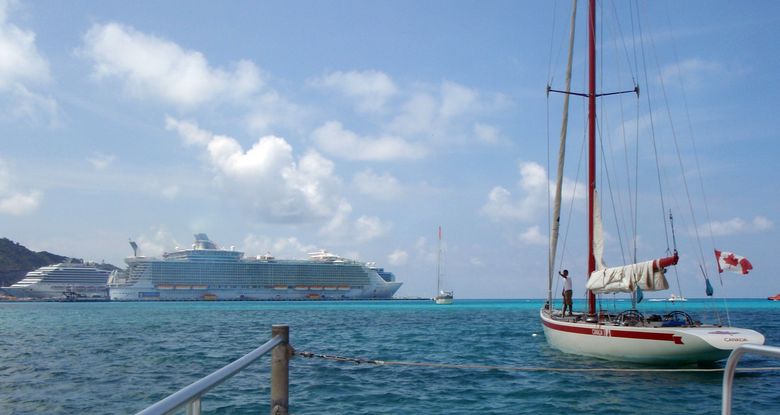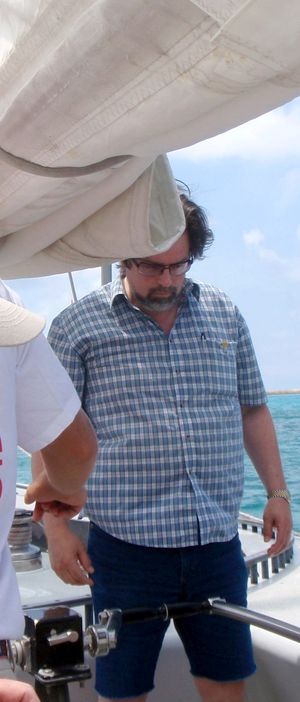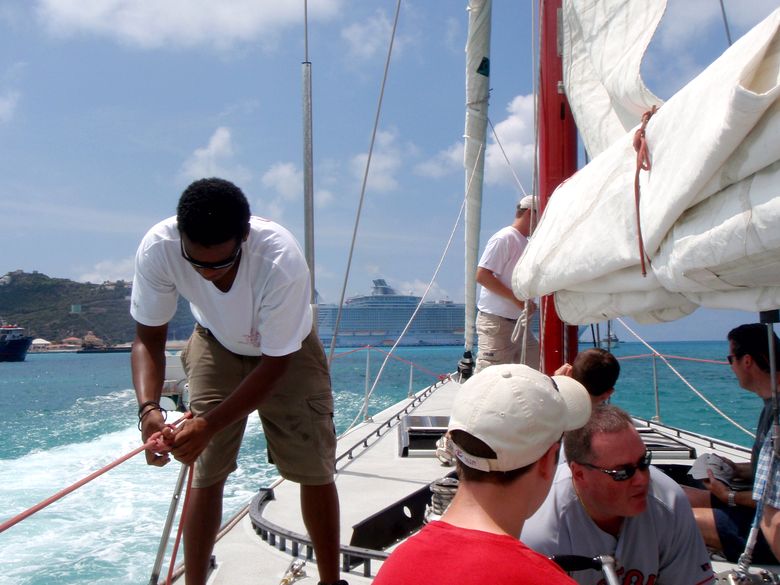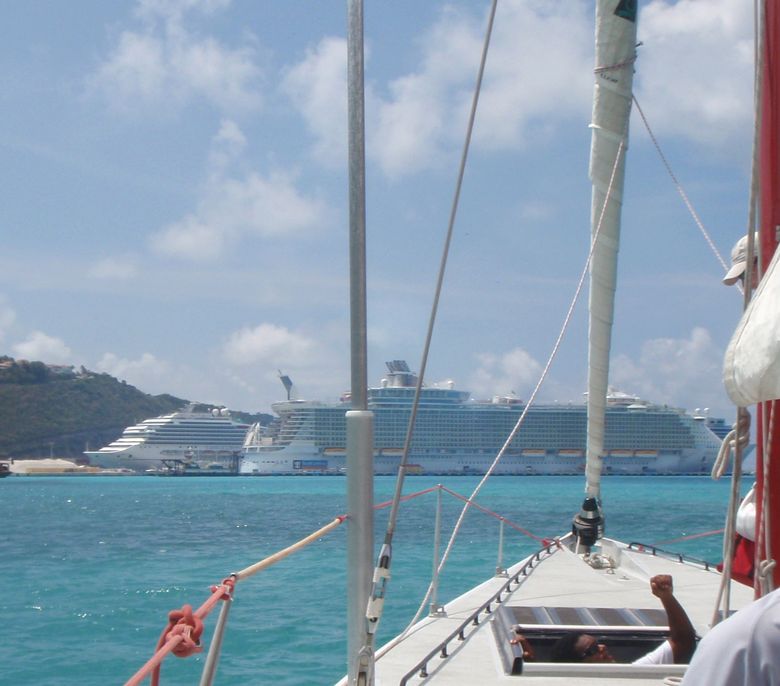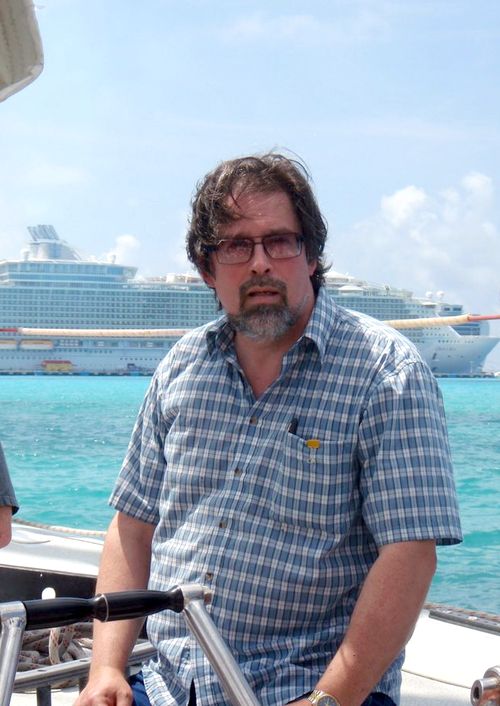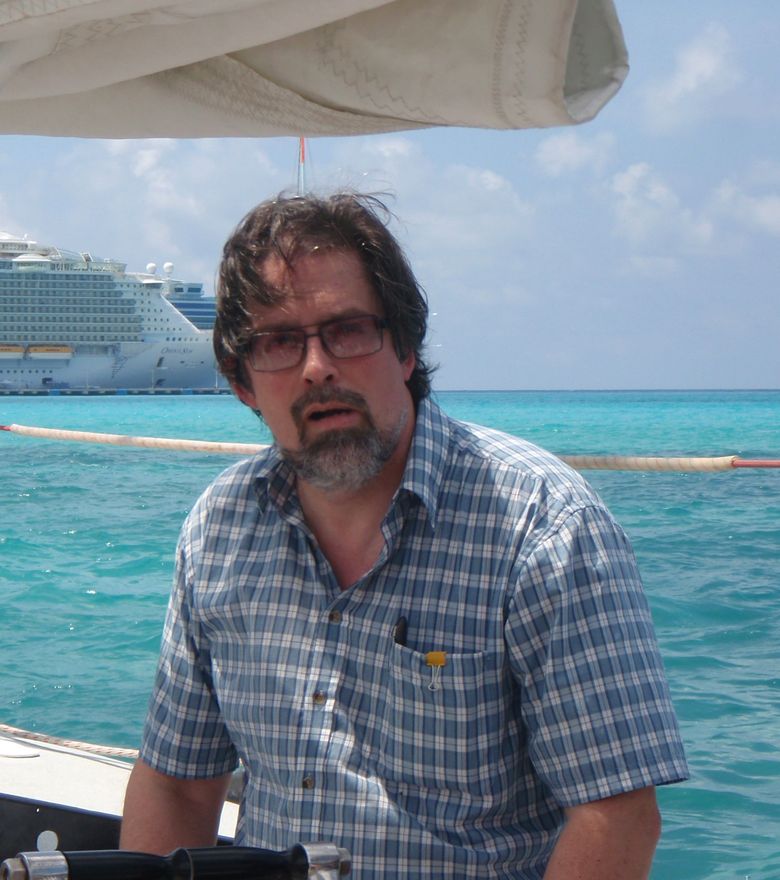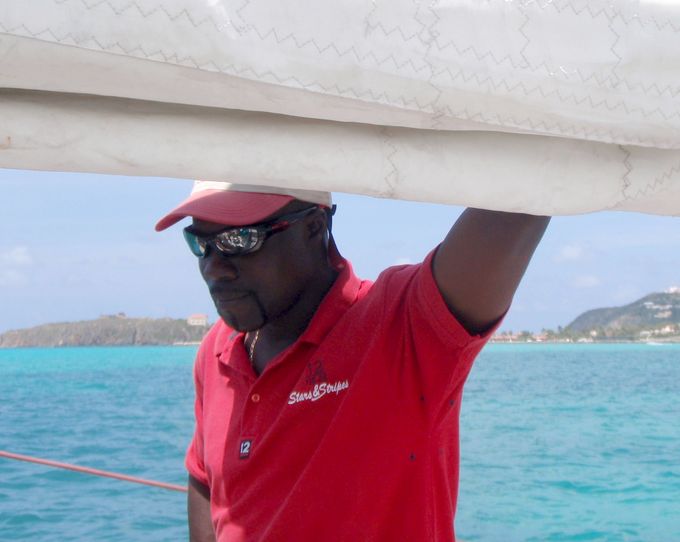 Capt Morgan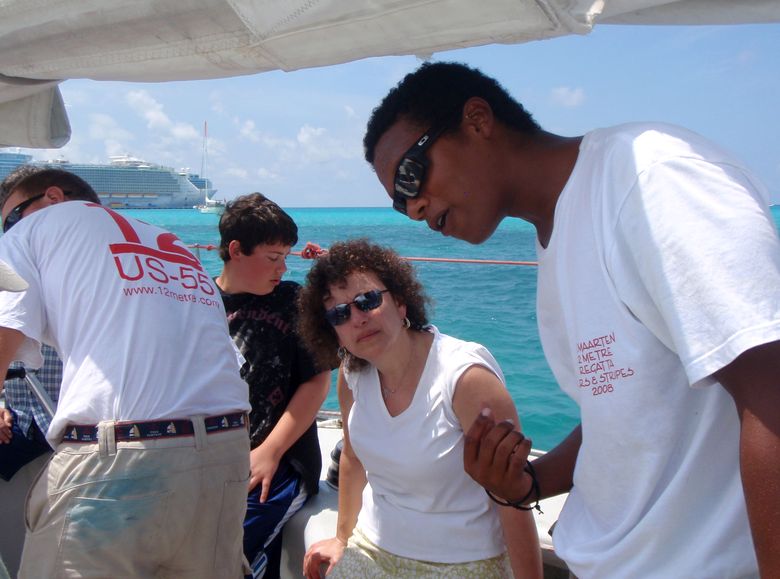 Ian, Leta, Cyrus
When they start, before you get onboard, dividing up the jobs, they say: there's active, semi-active, and inactive – so tell them what level of participation you want. When they came to me, I said I wanted INERT!
So I was the timer and the bartender! The timer is vital because after the referee boat shows first one flag and then another – you must wait a full six minutes before crossing the start line. (Cause, of course, you're sailing back and forth before it, waiting to go, not just sitting still!) So I ran the stop watch by the flags, and counted off each 30 seconds till the last, when I yelled each second. If you cross the start line ahead of the six minutes, you have to circle around and RESTART! (And then, forget winning!)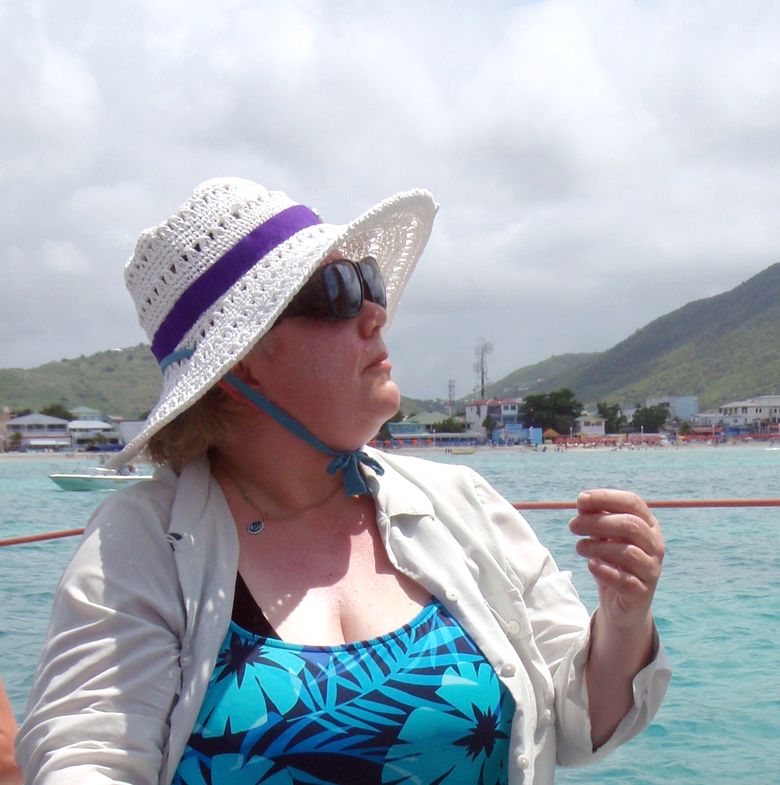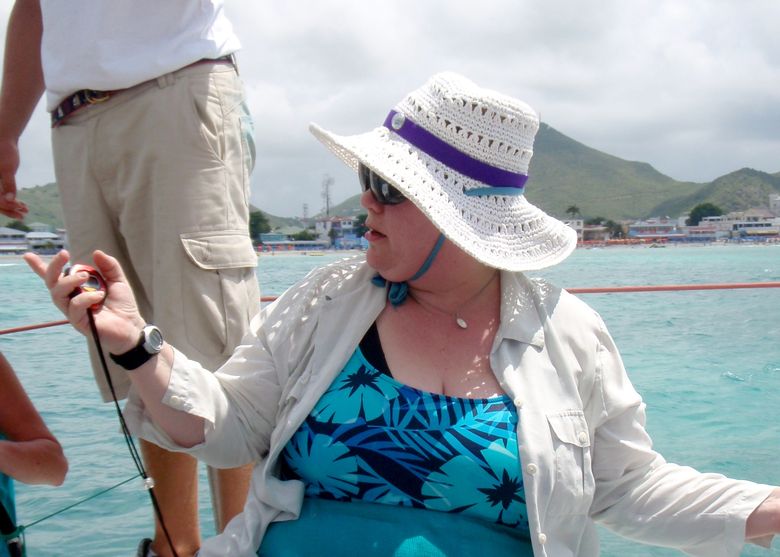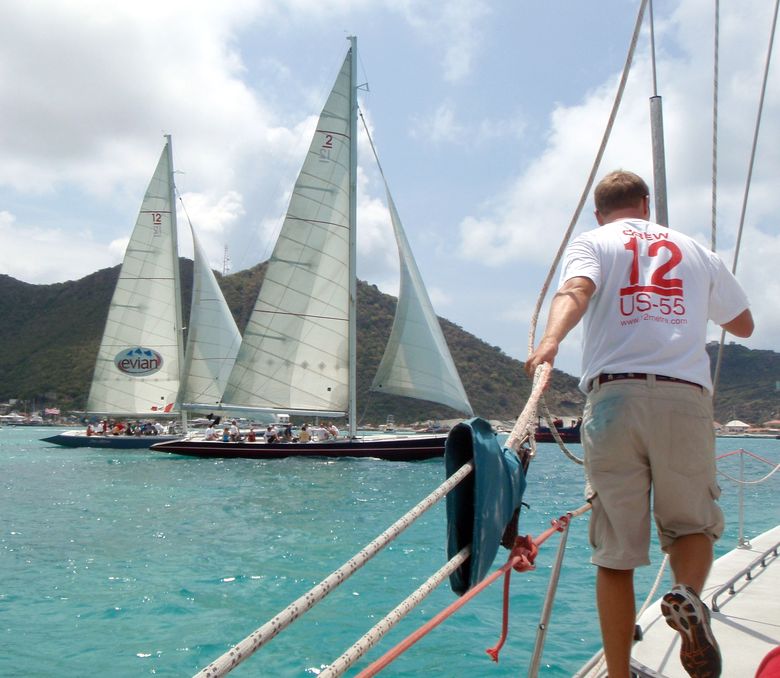 Head 'em out!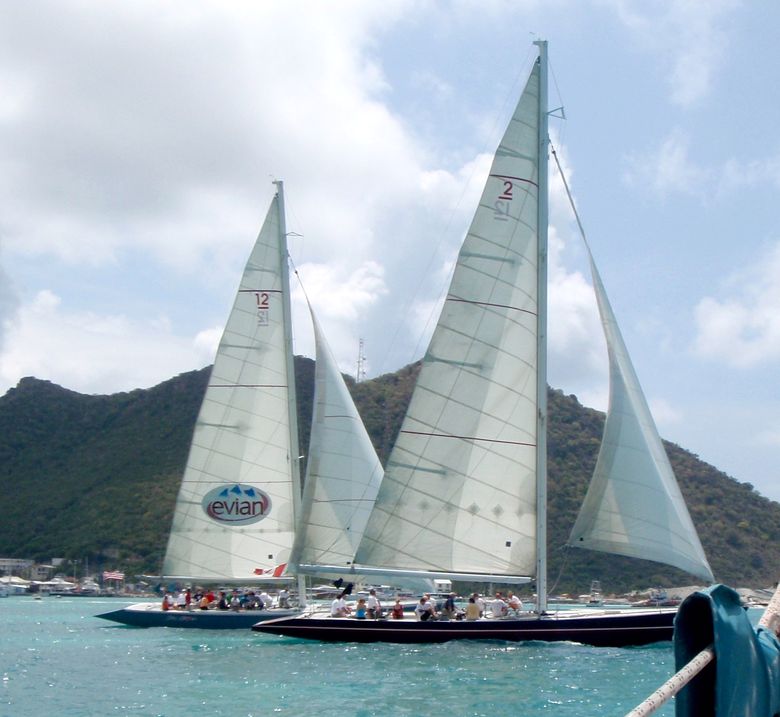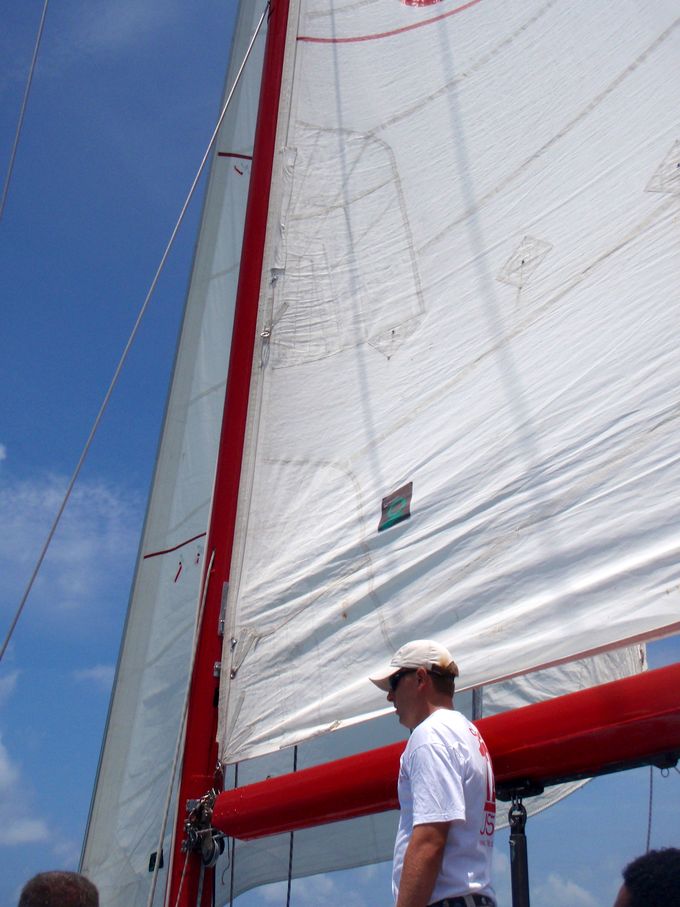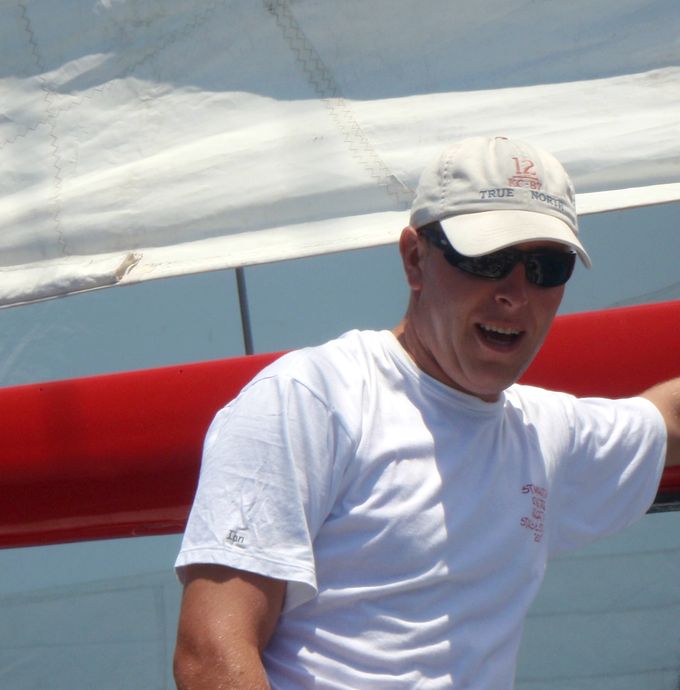 Ian