From their site
This awesome 650 HP turbo-charged jet boat will take you on an incredible high speed harbor and coastline tour packed with fun and excitement! After a brief orientation, you will cruise into beautiful St. Thomas harbor while your captain tells you some of our rich, local history. Then it's time to see what the Screamin' Eagle can really do!
You will experience a mixture of fun commentary, beautiful scenery, crystal clear waters, warm sea spray and exhilarating speed along with breathtaking 180 degree spins, wild fishtails and awesome power brake stops that will have you yelling for more! The Screamin' Eagle is the sightseeing thrill-ride of a lifetime – definitely the most exciting and memorable way to experience beautiful St. Thomas.
Note: This is a WET ride! Riders will get sprayed by seawater!
Below is a list of our most frequently asked questions, however, if we haven't answered your question, please contact us for more information!
How much does it cost? The Screamin' Eagle jet boat is $45/pp. We can accommodate up to 20 passengers per trip, which makes this a great group activity! Contact us for information on our group rates.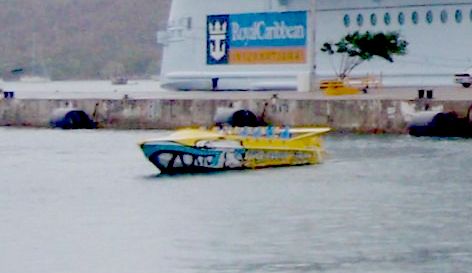 How long is the trip? The boat trip itself is 30 minutes long. Plan to spend approximately 45 minutes – 1 hour including your orientation, boat trip and disembarking the vessel.
Are there any requirements or restrictions for this ride? Although we do not have any specific age requirements for this trip, we do require that all passengers are at least 48 inches (4 ft) high. This is necessary to be safely and properly secured into your seat.
Additionally, this trip is not recommended for anyone with heart problems. Pregnant woman may not participate in this trip.
Will I get wet? ABSOLUTELY! Passengers should plan to get 100% wet!
What should I wear for this trip? A bathing suit with a cover-up or shorts and a t-shirt are great for the Screamin' Eagle. Wear something that you won't mind getting wet! You should also wear appropriate footwear (sandals or water shoes) sunscreen and sunglasses with a safety strap. You might want to bring a towel to dry off after the trip!
What about my personal belongings – will they get wet? A member of our staff is present for all trips to watch over your personal items that you do not want to take on the boat.
When and where does this trip depart? For the Screamin' Eagle jet boat departure days and times, please contact us. All trips depart from either the cruise ship dock at Havensight Mall or the cruise ship dock at Crown Bay.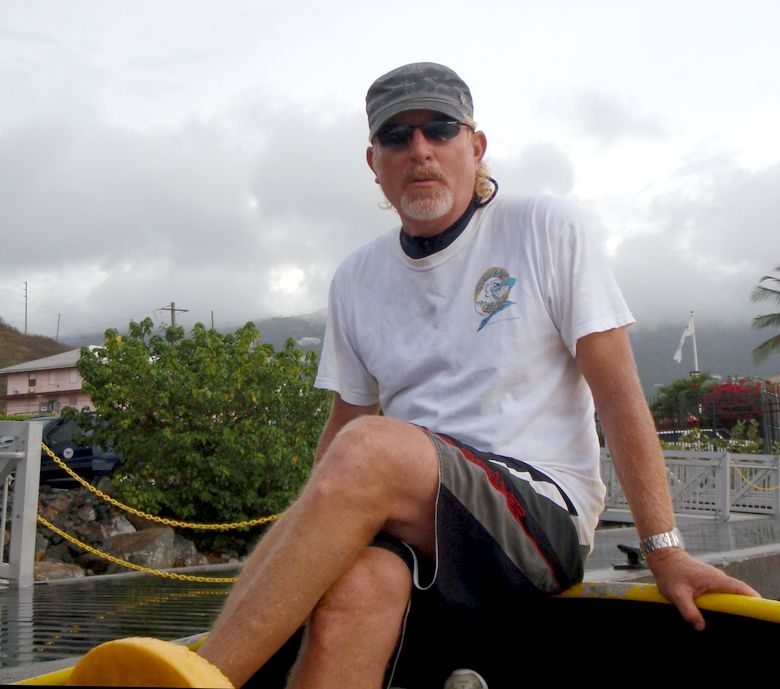 Safety orientation (and last chance to duck out!)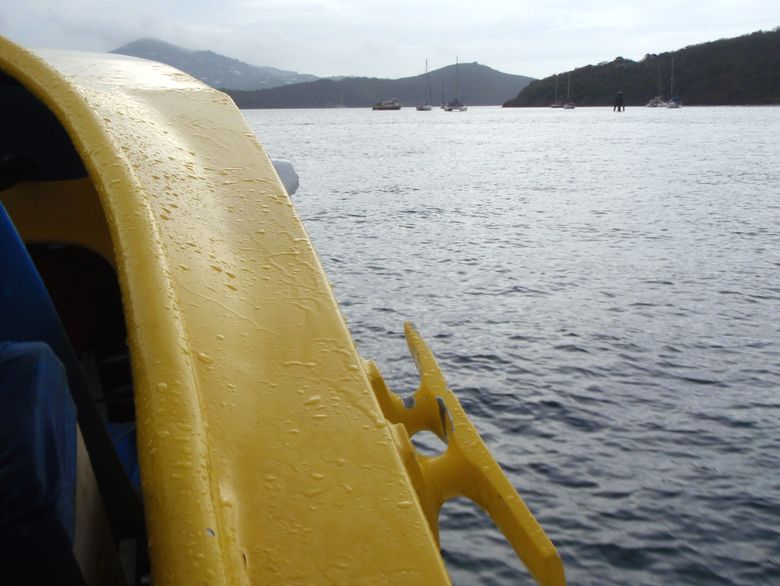 We head out.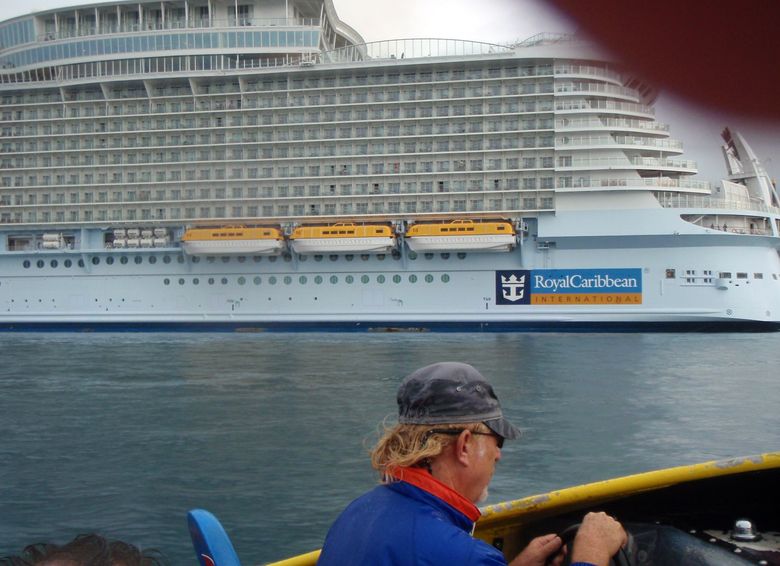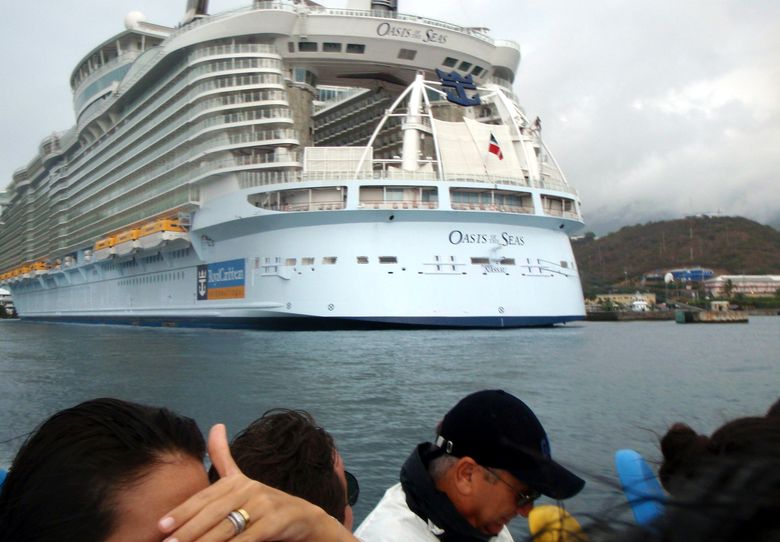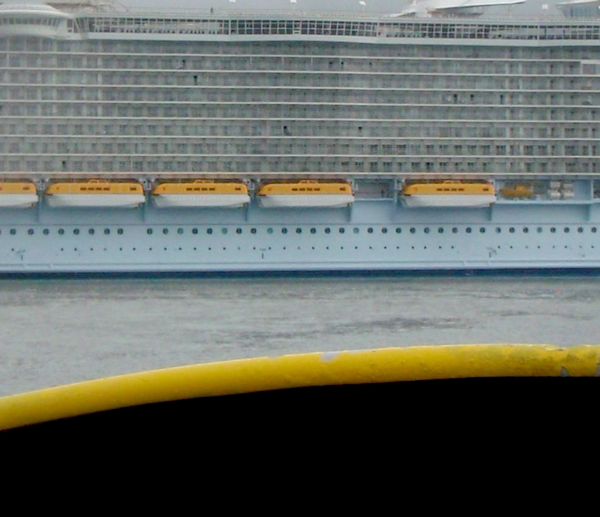 Click on photo for full view.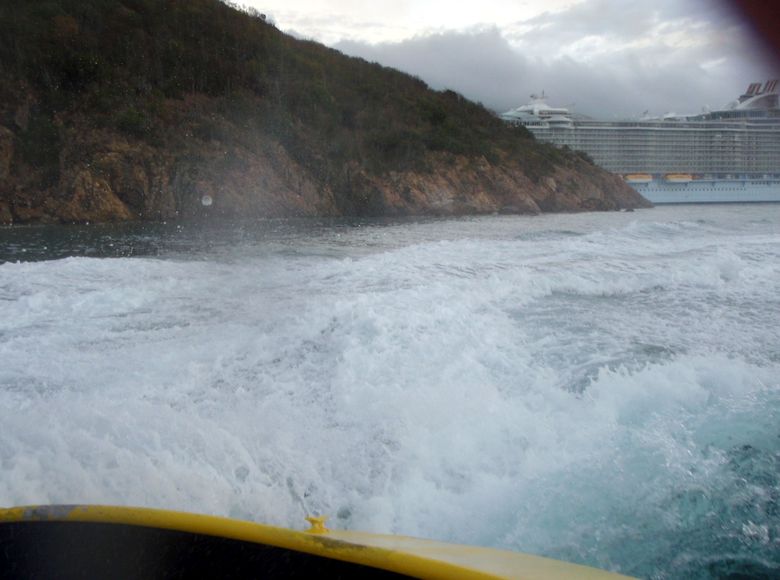 A turn to look back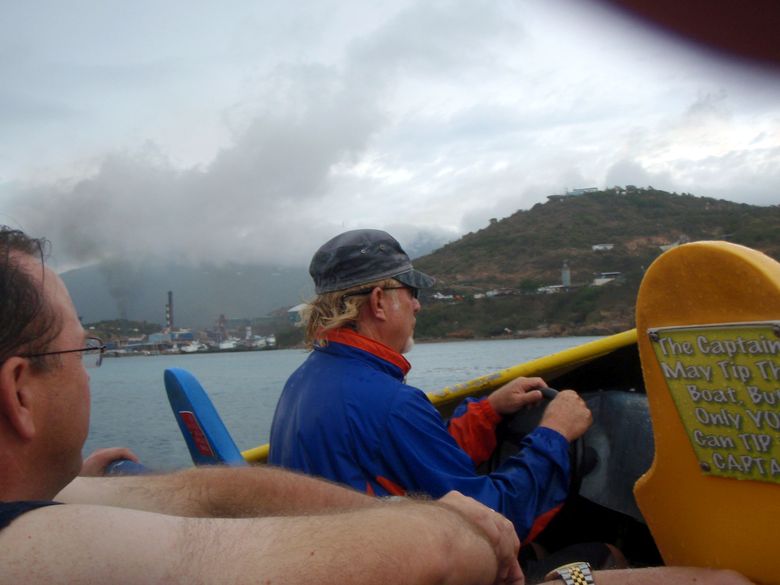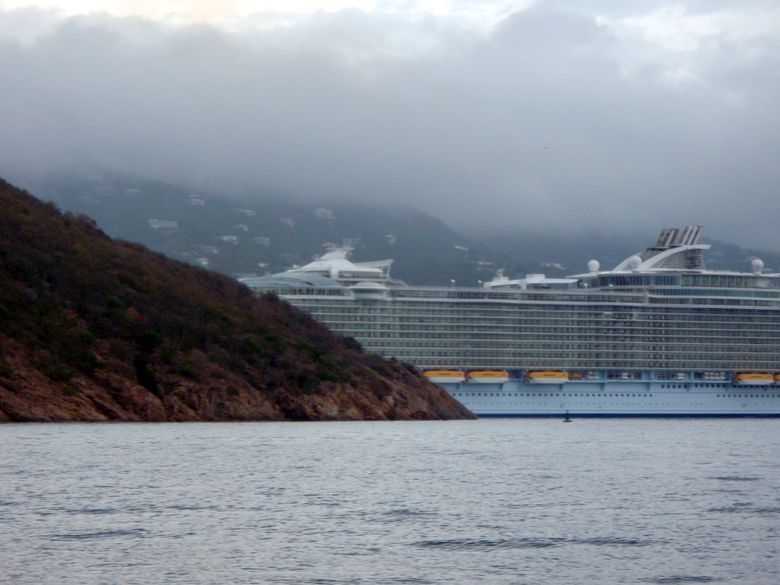 Leaving safety behind in the gloom!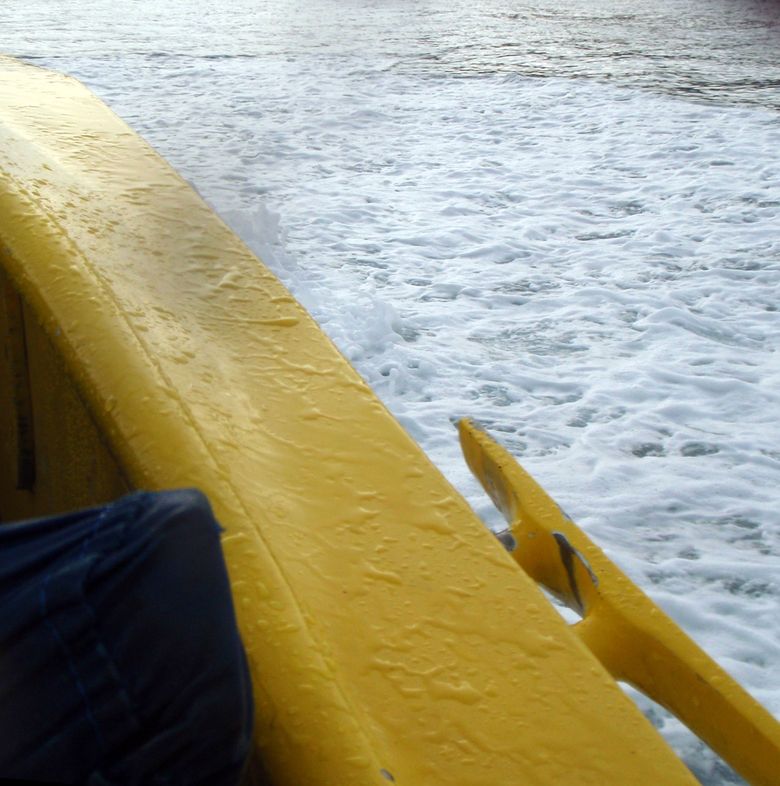 It was very hard to get pictures during the hard turns and stops, because holding on became a priority!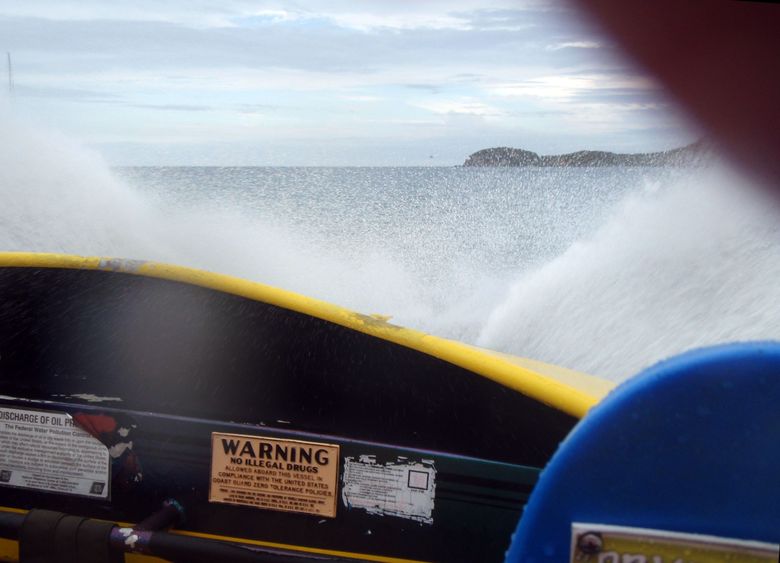 Full stop!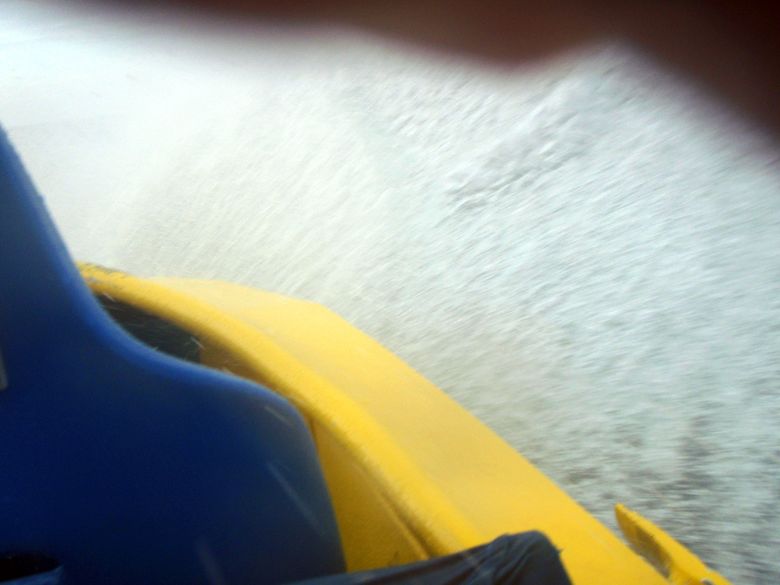 You'll see my finger in a number of these shots – holding on meant holding on to anything and everything, camera included!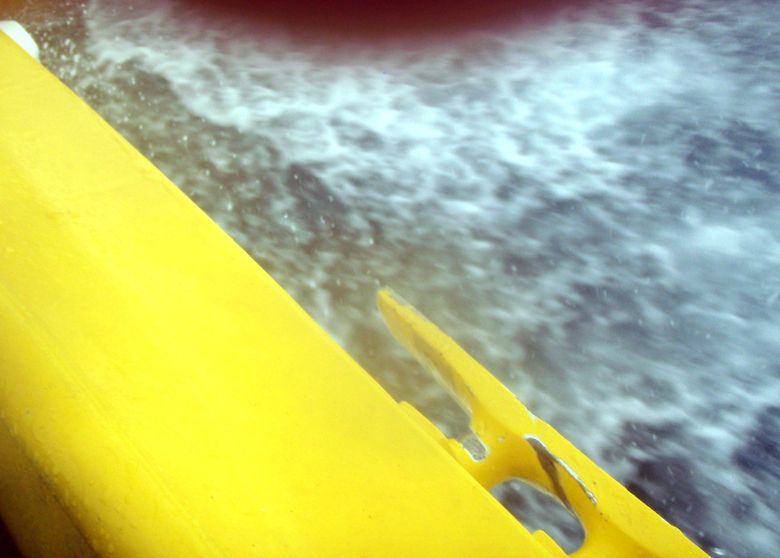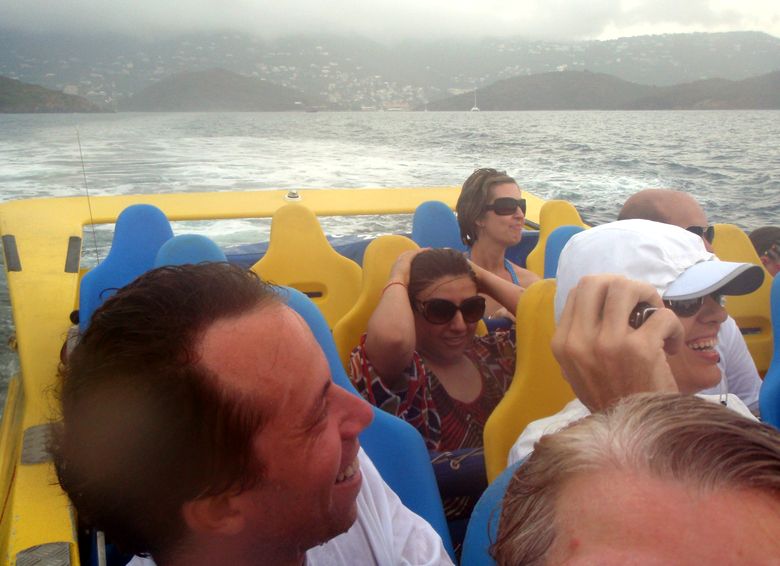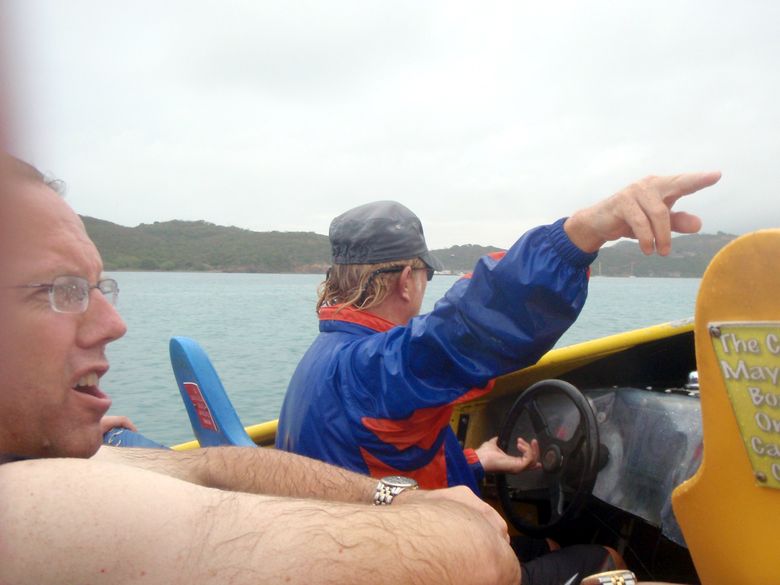 Right turn!!!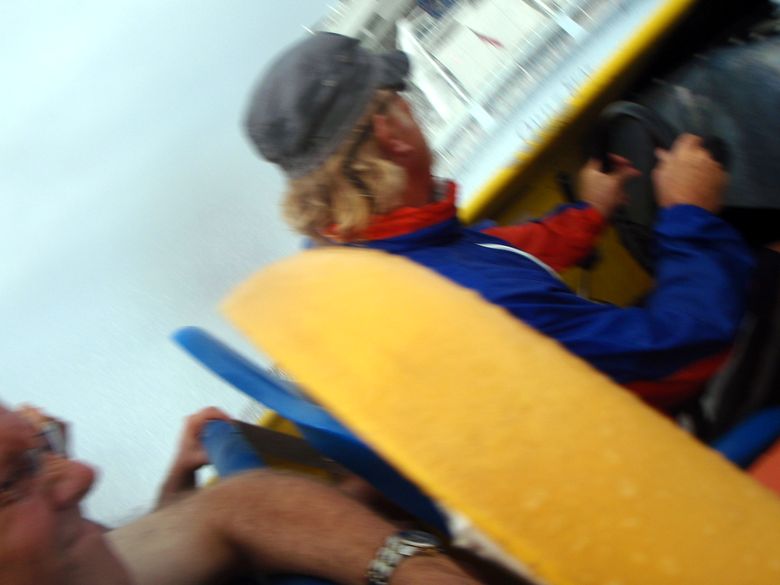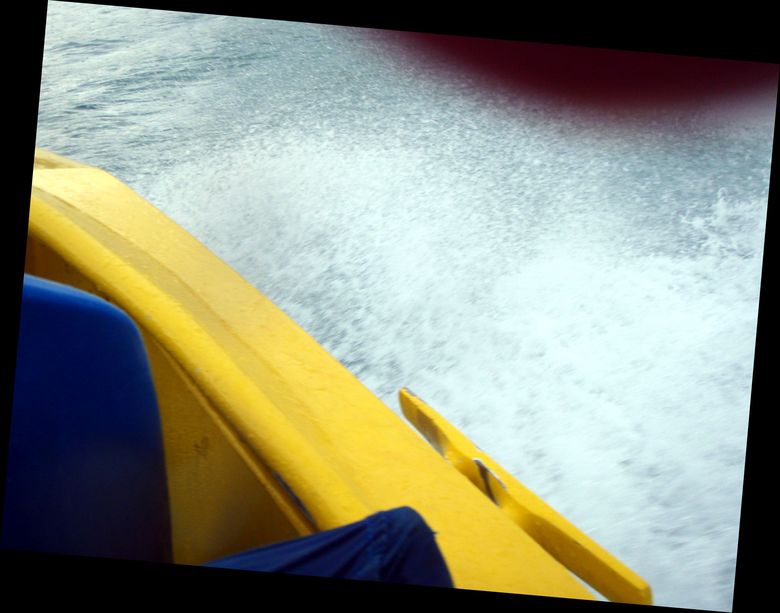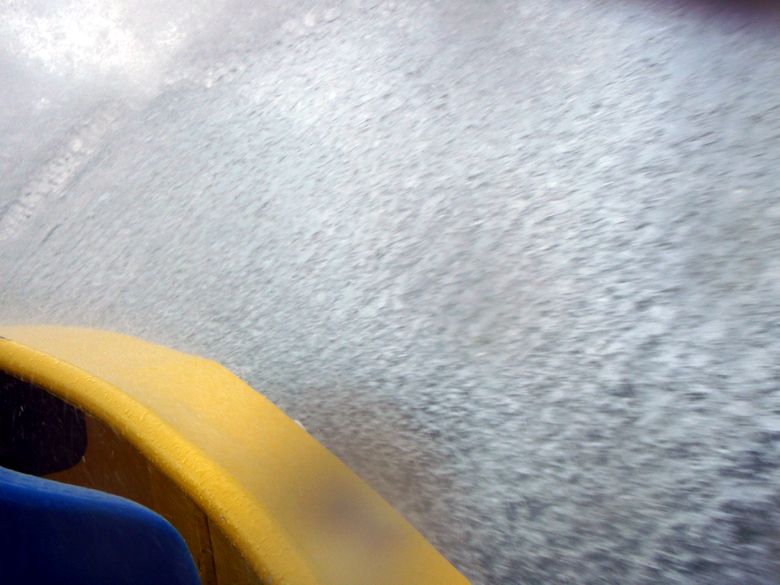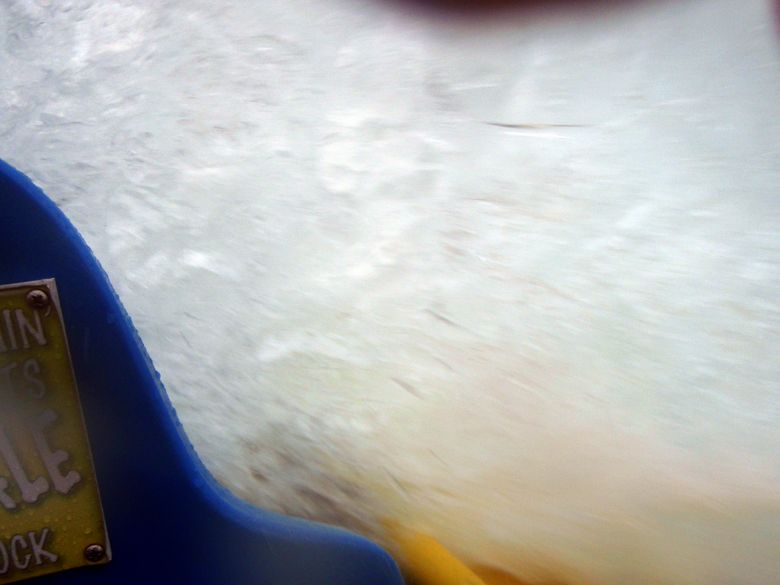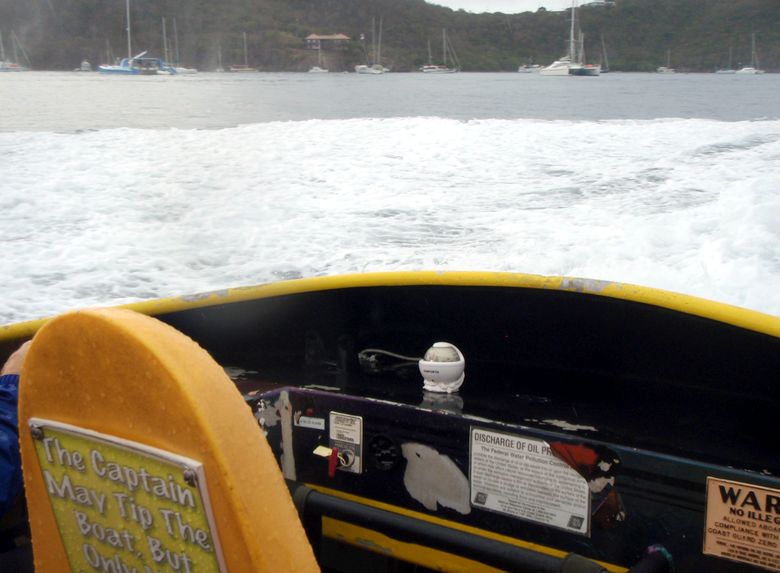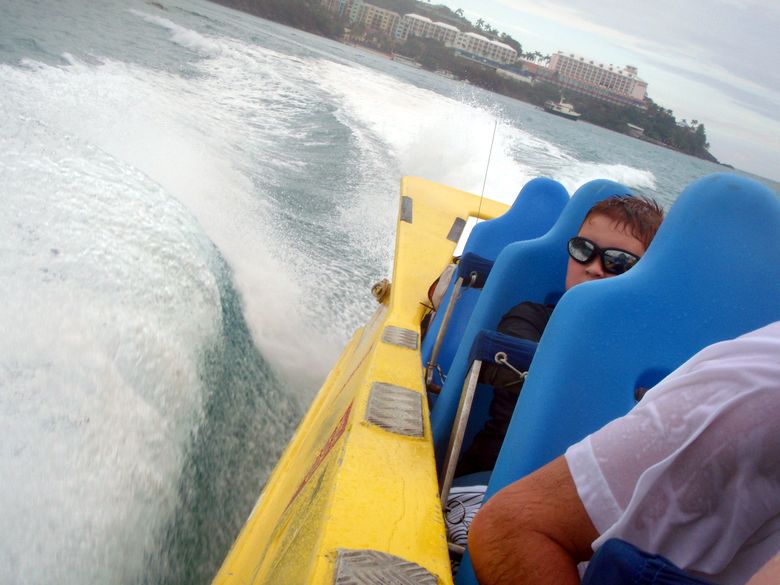 Lotsa power!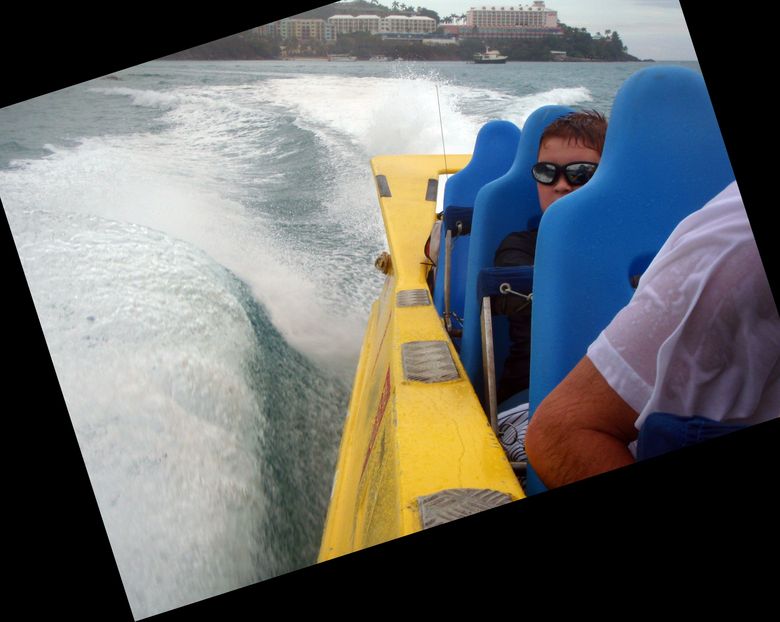 Straightened the horizon; did I mention holding on was important?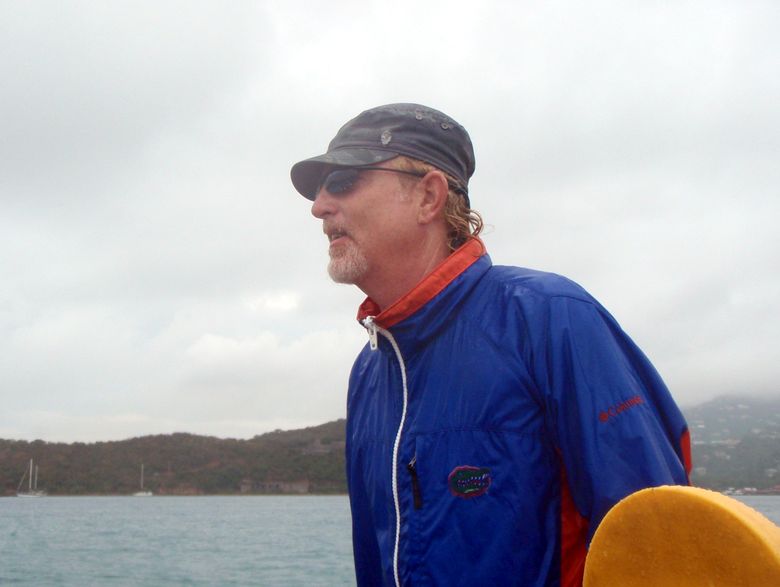 How yah'all holding up?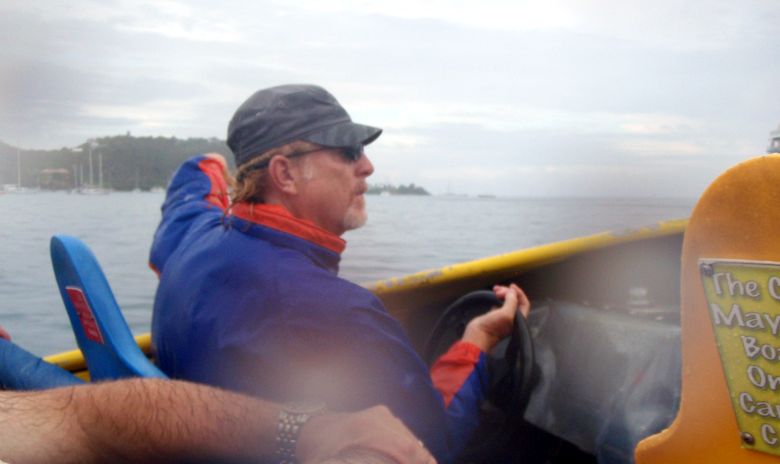 Left turn!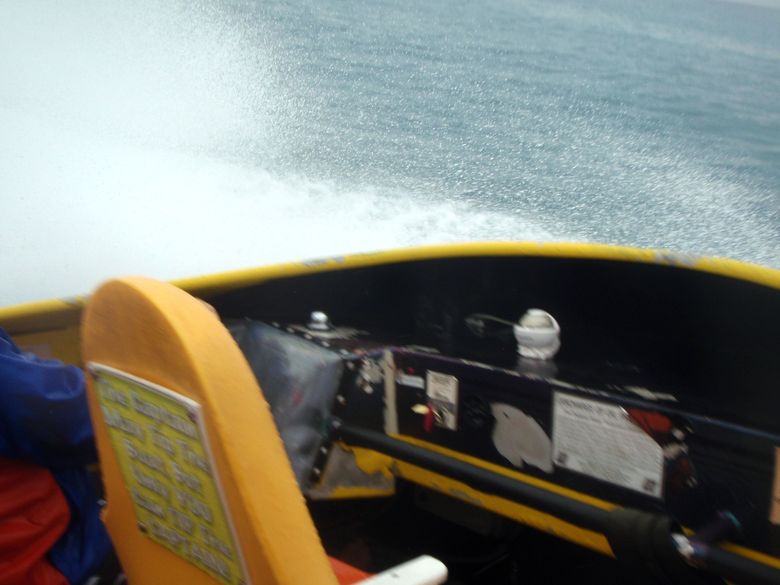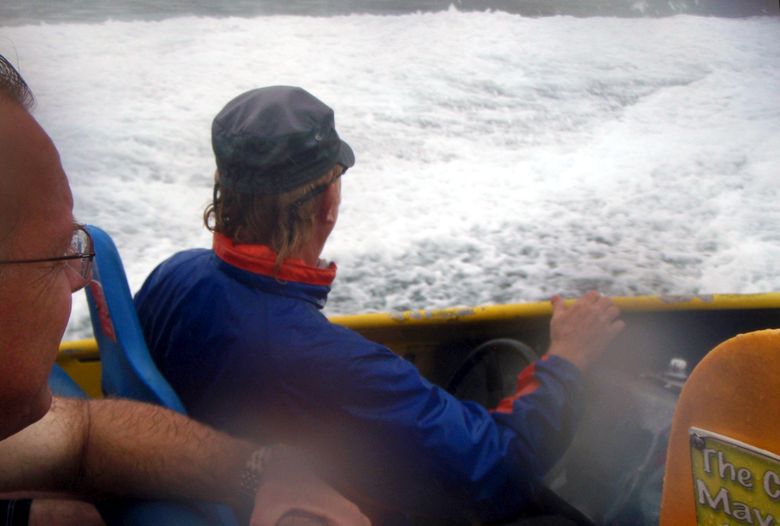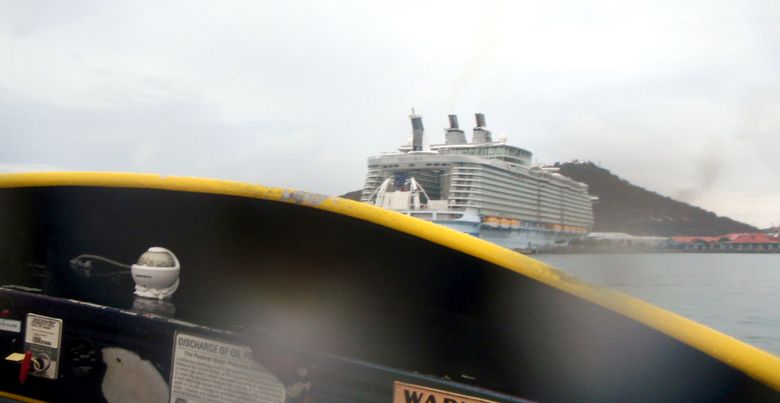 Heading toward safety!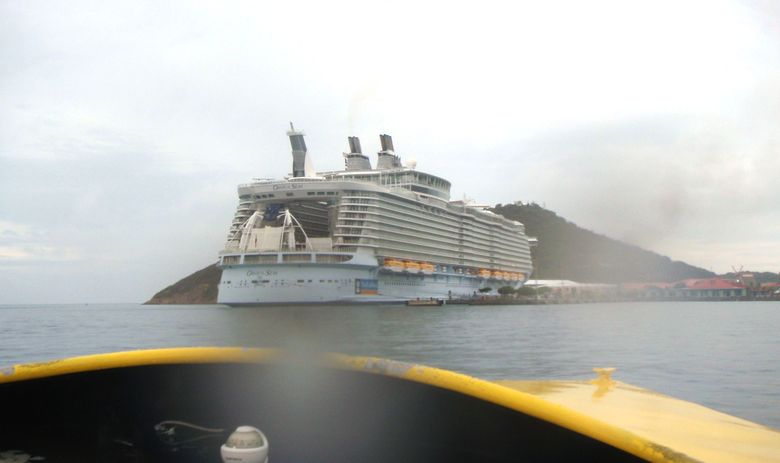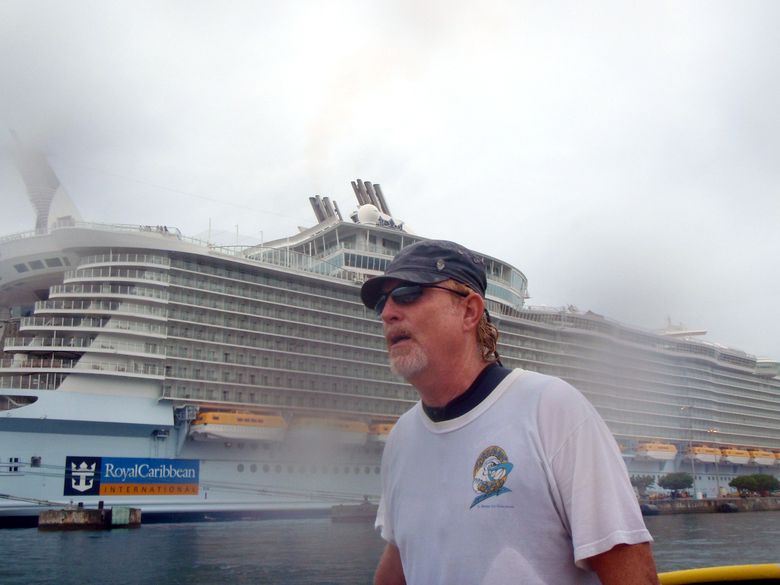 Anyone have any dry spots left?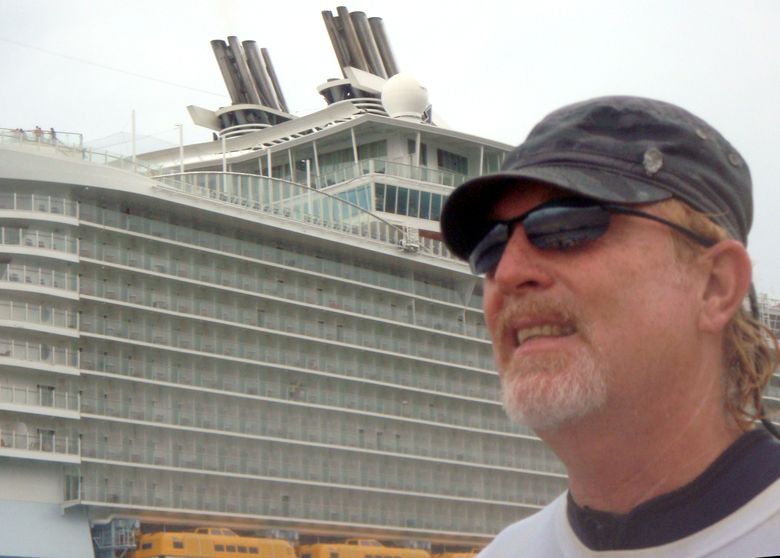 Cause if you do, you have swim to the dock from here!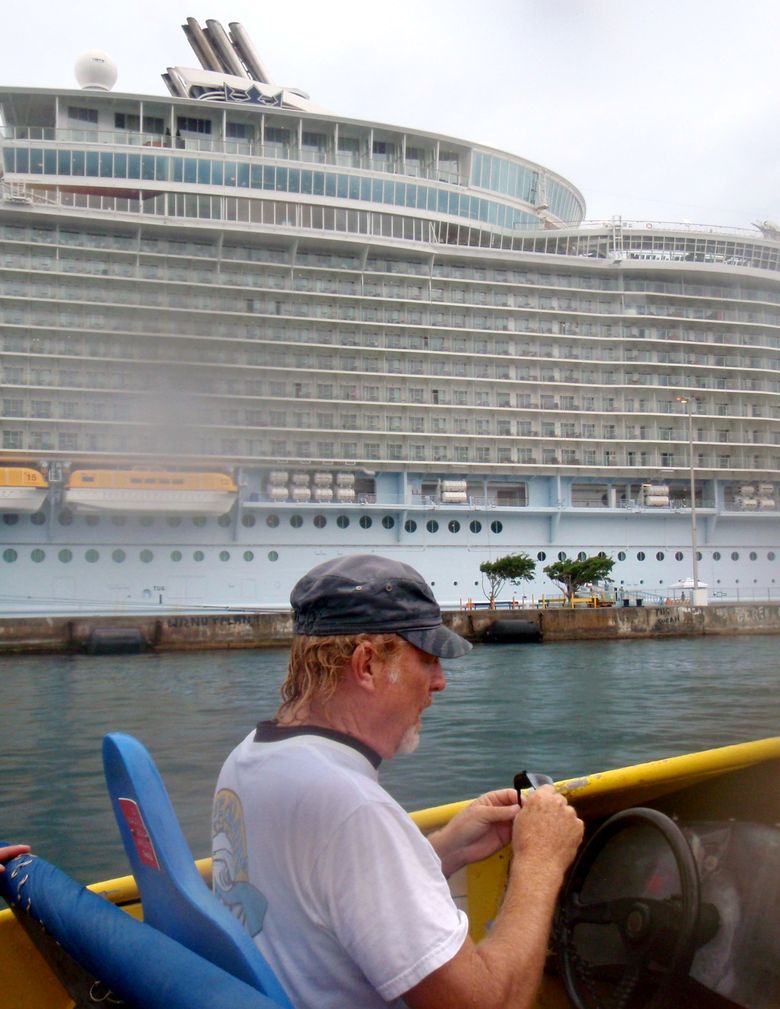 (No one did.)
A round of applause for…
…the Olympus Stylus 850SW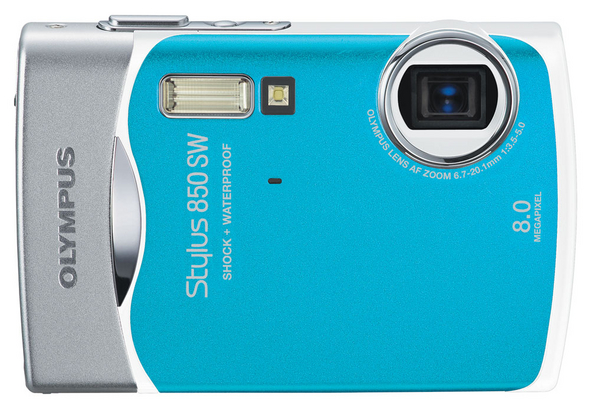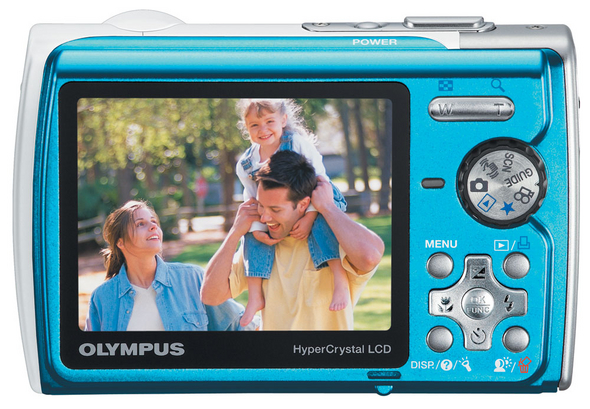 Shockproof (5 ft)
Waterproof (10 ft)
Freezeproof (14 deg F)
8-megapixel CCD
2.5" HyperCrystal LCD provides anti-glare technology and an extra-wide viewing angle
Face Detection
Digital Image Stabilization
In-Camera Panorama mode captures three images and stitches them together
AVI Movie with sound
Live, multi-frame window on the LCD, Perfect Shot Preview
Perfect Fix will lighten up shadows and remove red-eye
<! – end maintext – >