We met a group called " ther Friends of Mr. Tractor" on cruisecritic.com and they invited us to join them in their hi-jinks! Jerry is called Mr. Tractor be cause, apparently, he is a tractor salesman somewhere in the middle of the U.S. He and Barb, and several of their friends, sail together every year or so, and this was one of their years. It was amazingly kind of them to invite us to join their group.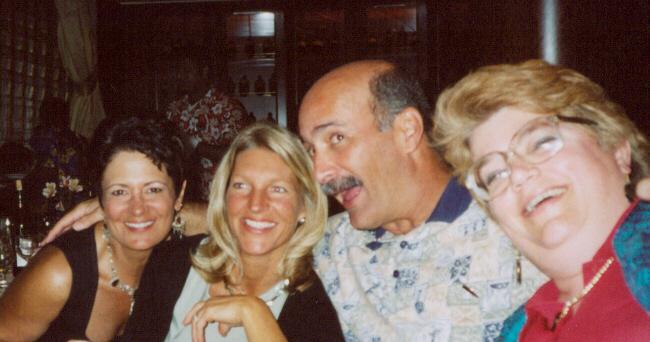 Cynthia, Barb, Jerry (Mr. Tractor), and Elenor at dinner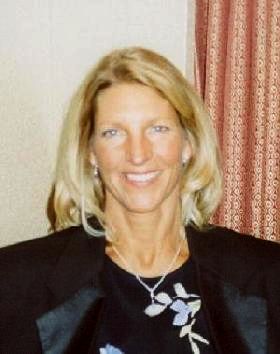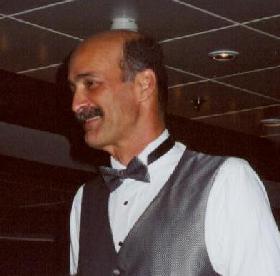 The head lemming's wife, Barb, and the head lemming (Jerry went and we-all followed)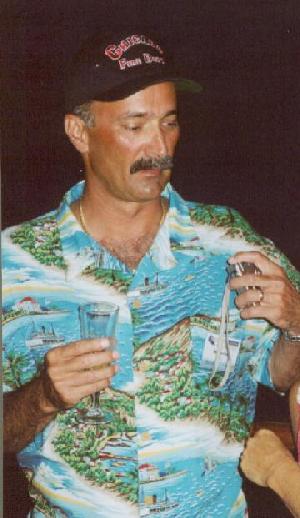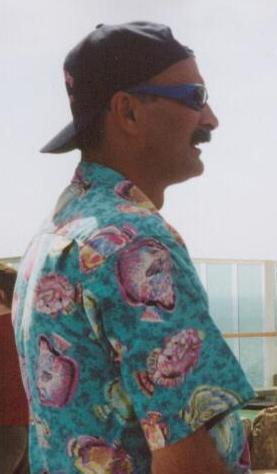 Jerry has the greatest shirts!!
Jerry and Barb had their 22nd anniversary on the cruise!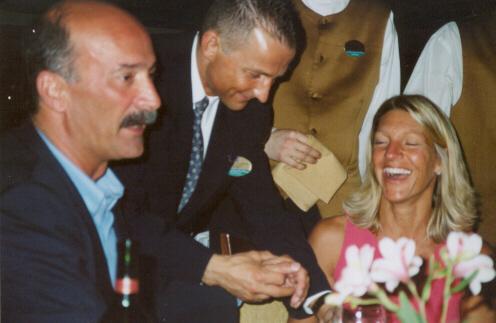 Jerry and Barb with Dario (
Dar-ee'-oh
), our head waiter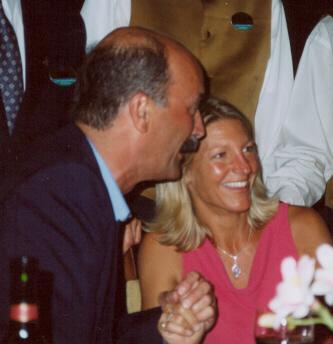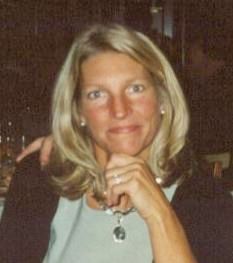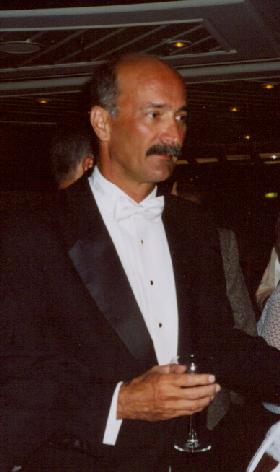 Jerry in his tux!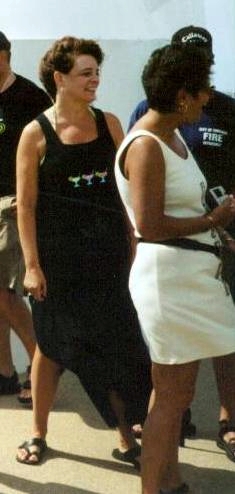 Denise and Cynthia in the wind at the golf tourney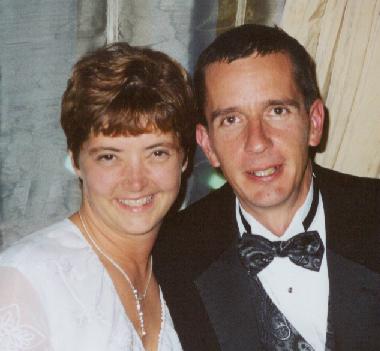 Jane and Tom at formal night dinner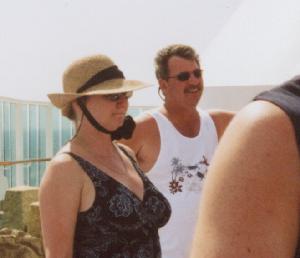 Robin and Frank: Robin won
best-dressed woman at the golf tourney.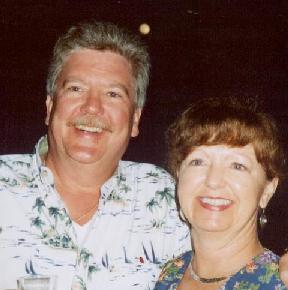 Steve and Caroline at one of the (many) parties.
Notice the full moon behind them!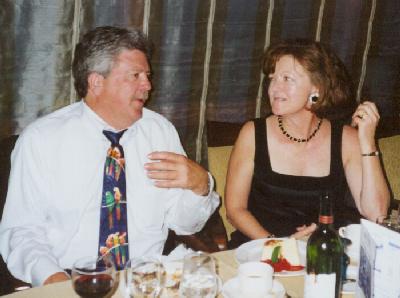 Steve and Caroline at formal dinner — LOVE that tie!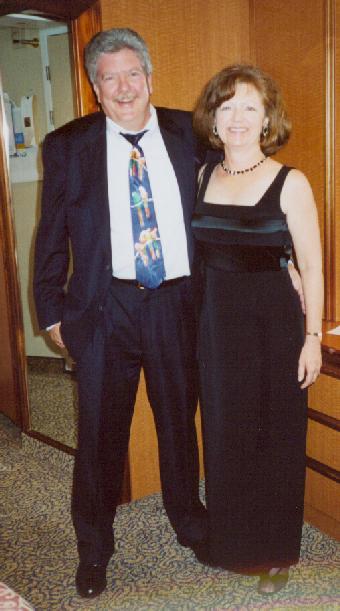 Steve and Caroline stopped by to check out our stateroom.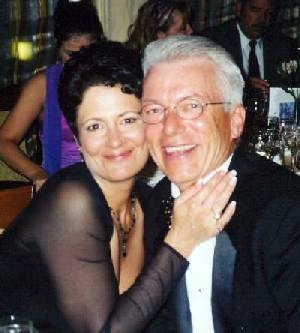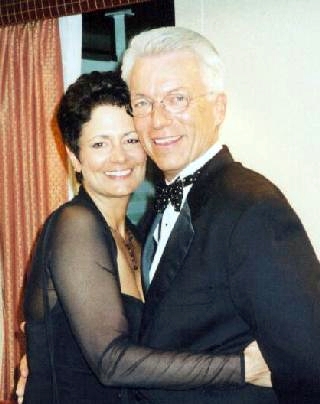 Cynthia and John sure-nuff like each other!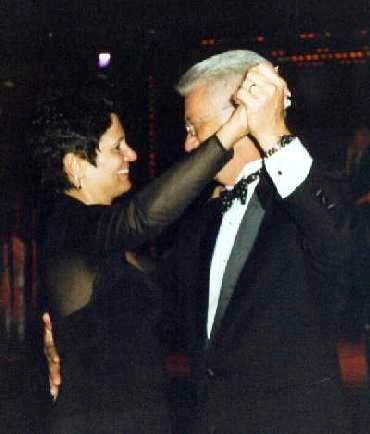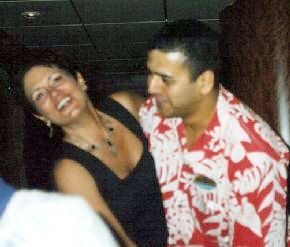 They sure-nuff like dancing too. (Cynthia with our waiter.)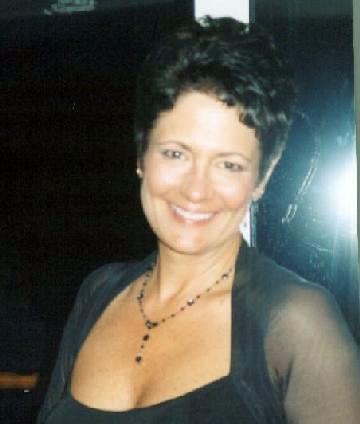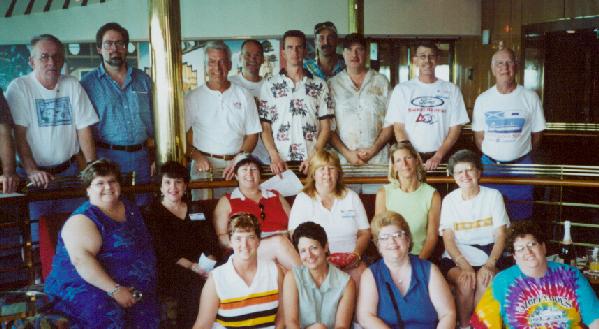 The Cruise Critic (www.cruisecritic.com) Meet and Mingle party thrown by Royal Caribbean.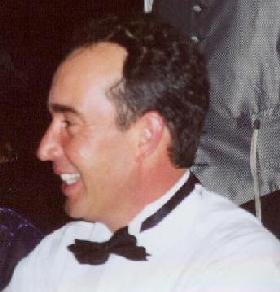 "BAMA" (Brad) on formal night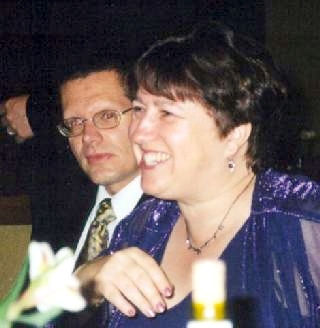 Deb (with Rick) organized the mini-golf tourney and provided the prizes.