Stateroom 1076 –
Superior Ocean View Suite with Balcony (Junior Suite)
Two twin beds (convert into queen-size), private balcony, sitting area with sofa bed, walk-in closet, mini-bar, bathtub, vanity, television, radio, and telephone. (293 sq. ft., balcony 66 sq. ft.)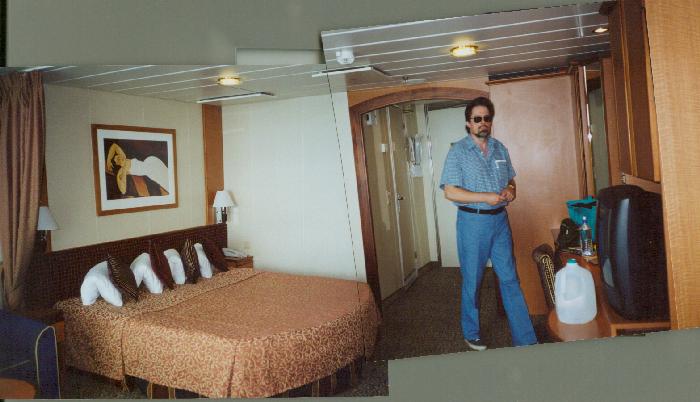 The door behind Mike's shoulder is the door to the corridor. To the left of that is the bathroom door. To the right (out of sight) is the door to the walk-in closet.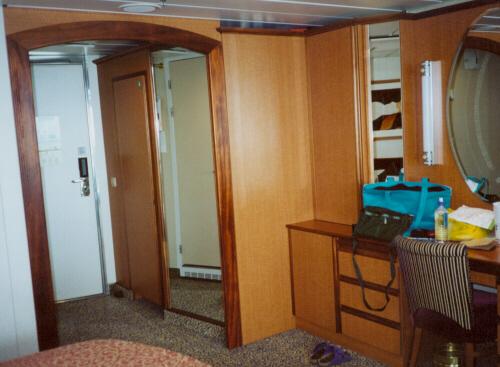 Here, beyond the full-length mirror is the door to the closet. (Unfortunately, they mounted the full-length mirror in the HALL, so it's hard to get a long-distance view — you can only go 3 feet away from the glass!) Above the dresser drawers is a cabinet, and behind the mirrored door (between the cabinet and the vanity light) is a triangular cabinet. There really was a massive amount of storage space!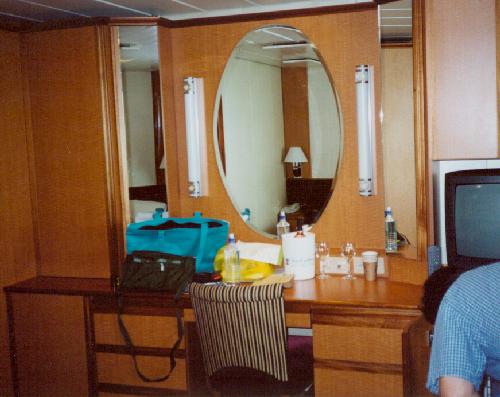 The vanity, cabinets, and TV. The room-safe is in the cabinet over the TV,
and the small fridge is in the cabinet below the TV (which is where Mike is looking…).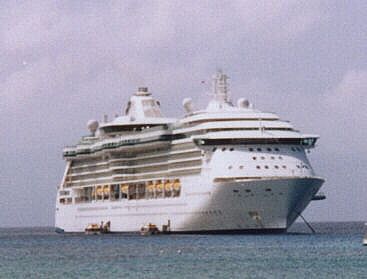 The Radiance of the Seas at Cozumel.
The pool on the last at-sea day.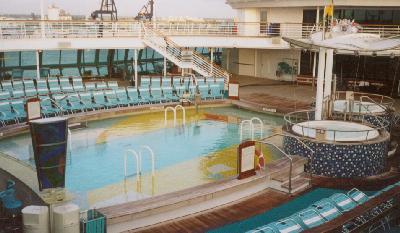 The pool on the morning of disembarkation after the cruise.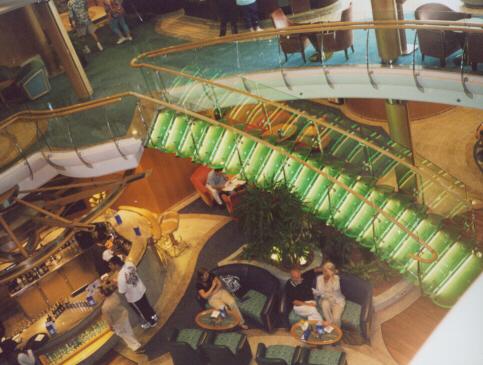 The Centrum from about deck 7.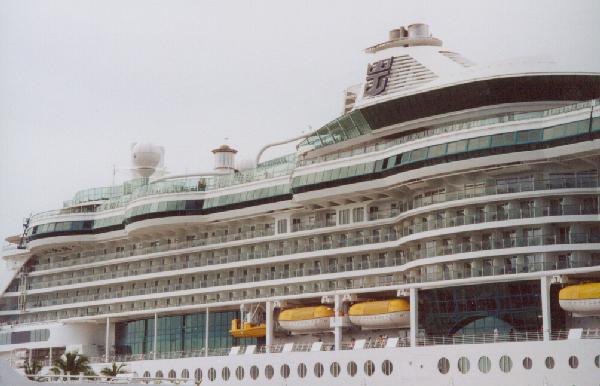 The ship in Key West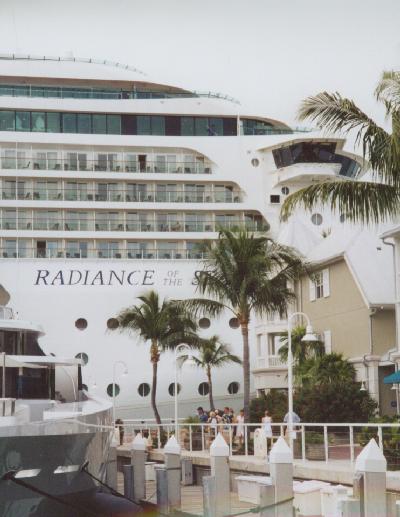 The ship in Key West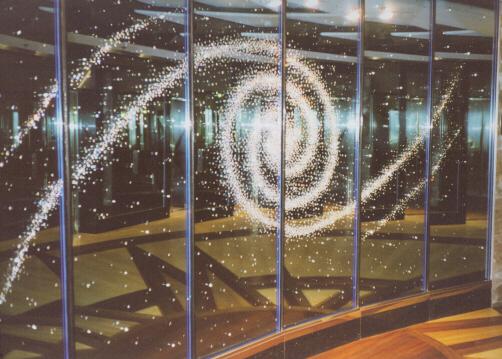 The mural on mirrors outside the StarQuest Lounge. It's crystals and small lights!
Ship Stats
Passenger Capacity:
Length:
Tonnage:
Maiden Voyage:
Passenger Decks:
2,100
1,020 feet
88,000
March 10, 2001
10
Number of Crew:
Beam:
Draft:
Maximum Speed:
Elevators:
858
157.5 feet
25.5 feet
24 knots
10
Passenger Cabins:1,050 (813 outside / 237 inside) total.