Home pages

The People

The Radiance

The Cruise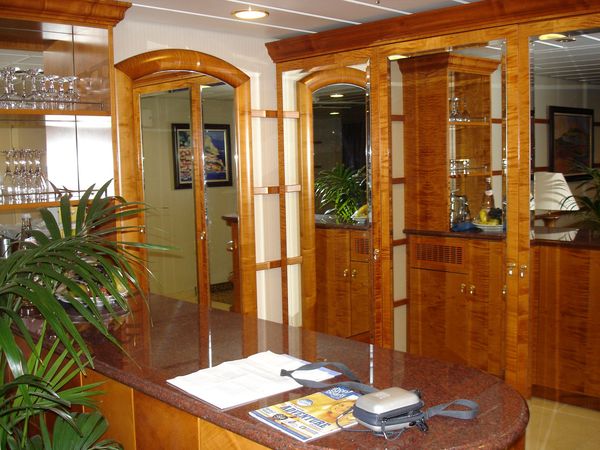 (This was actually part of our cabin!!)
The way I figure it: it was because we sailed to Alaska in July of 2006, and then after coming home reserved another Caribbean cruise, that, a couple weeks before the sailing date, Royal Caribbean emailed us that they were upgrading us free to the Grand Suite (a VERY grand suite, indeed!) They probably wanted to sell (and have an easier time of selling) the Junior Suite we'd reserved. And, of course, now having cruised in a Grand Suite, we want to stay at that level, so we have to pay for it! Smart on their part…)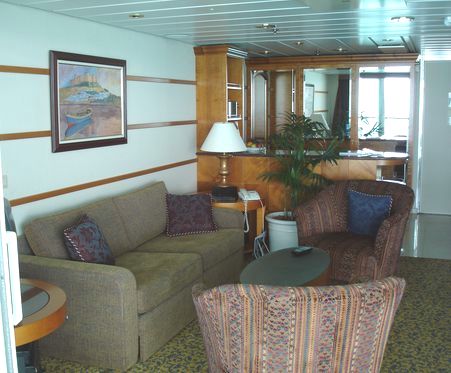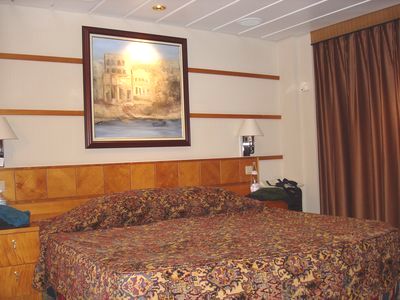 The bed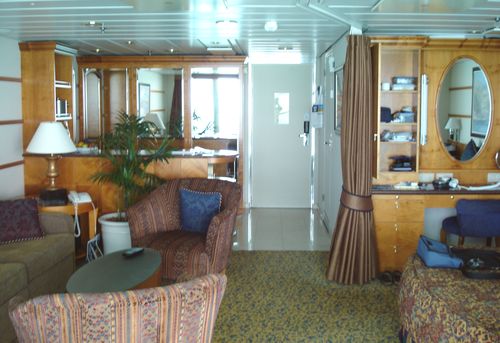 The view from the balcony doors into the cabin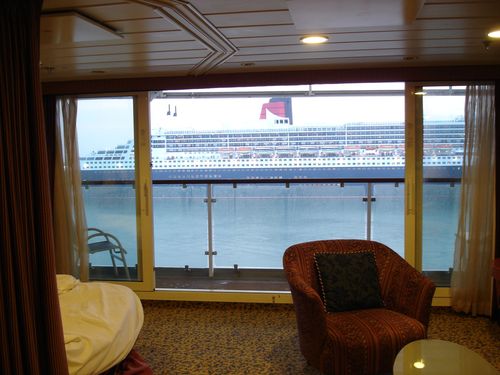 The final morning: the Queen Mary II docked across the way from us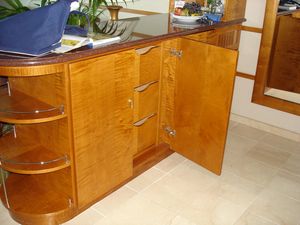 I used the back of the counter as my dresser,
Michael used the drawers around the vanity.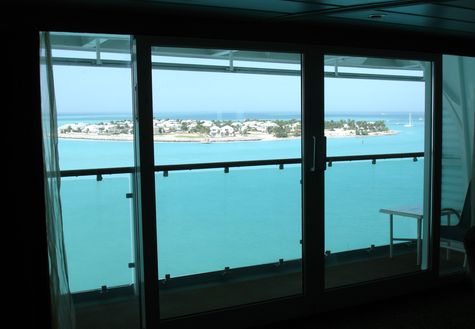 What a view. Docked at Key West. (ALL that glass was ours!)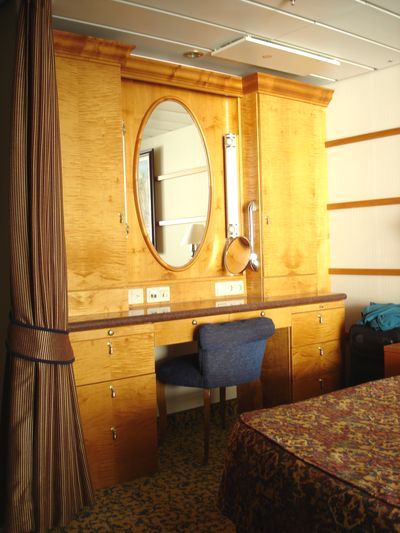 The vanity. The curtains tied back at the left curved out to the window wall to turn the bed area into a cave.… There was even a separate A/C zone for the cave.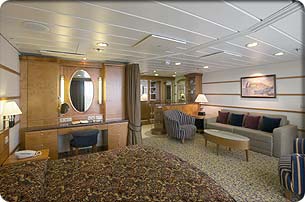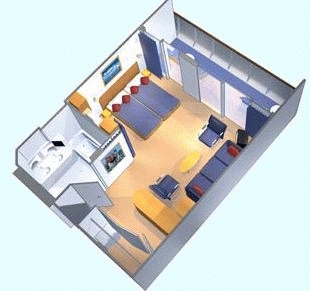 RCCI graphics
Grand Suites with Balcony GS (also referred to as Grand Ocean View Suite) feature two twin beds that convert to a queen-sized bed, a private balcony, sitting area (some with sofa bed), private bathroom with double sinks, tub, and shower, vanity table with an extendable working surface for laptop computers and 110/220 electrical outlets, minibar, closed-circuit TV, minisafe, radio, phone, and a hairdryer. Suite guests also have access to the Concierge Club lounge, which offers a number of exclusive amenities, including: preferred appointments for the salon and spa; movies and CDs for onboard use; an honor bar in the lounge; continental breakfast, hors d'oeuvres, and petit fours served in the lounge; reservations for the Portofino Restaurant and Explorations Tours; and reserved time for rock-climbing. Personalized stationery, pre-ordering of dinner wine, faxing and copying services, use of a portable ship phone, and private party arrangements are also available. Approximately 358 to 384-sq.-ft. suite with 106-sq.-ft. balcony.
Those choosing GS categories or higher qualify for Concierge Club and its privileges:
Use of the Concierge Lounge with honor bar; continental breakfast in the morning, hors d'oeuvres and petit fours in the evening; services of the attendant Concierge
Priority reservations for use of rock climbing wall, Portofino Restaurant, shore excursions and salon and spa treatments
Personalized stationery available
Pre-ordering of evening dinner wines
Assistance in arrangement of private parties and business services