Our dinner tables mates: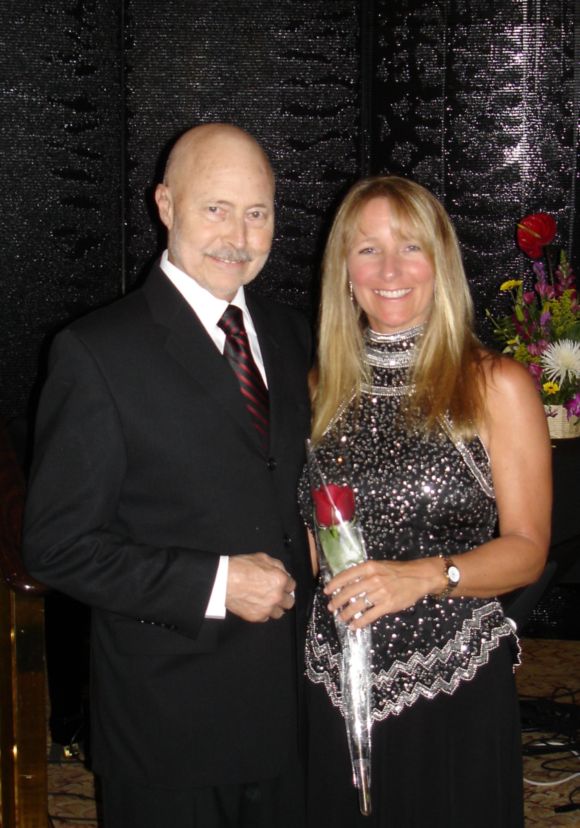 John and Kathy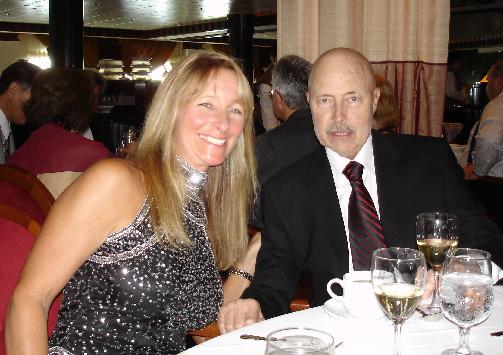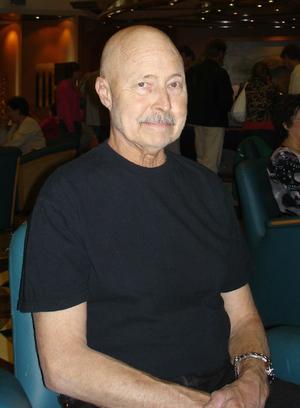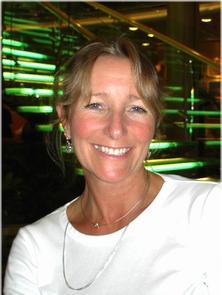 Dan and Gena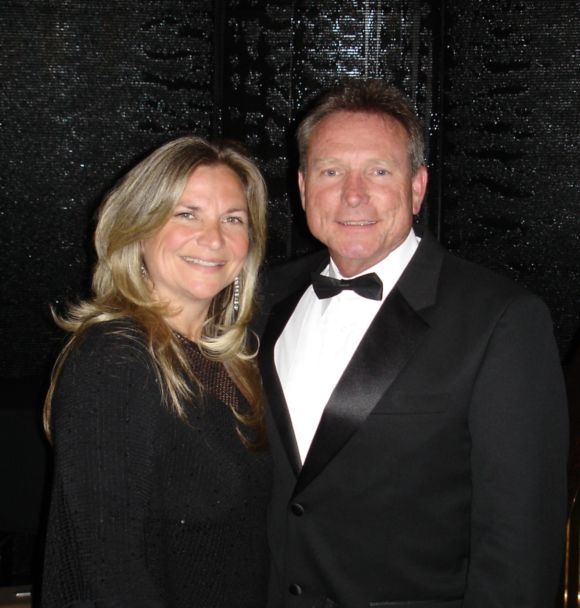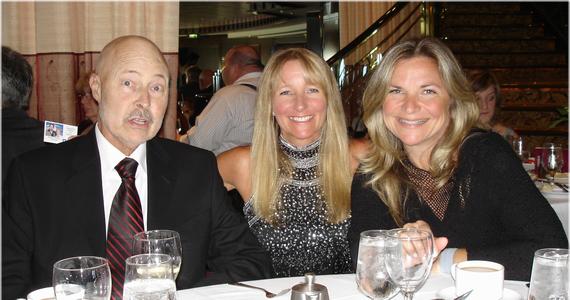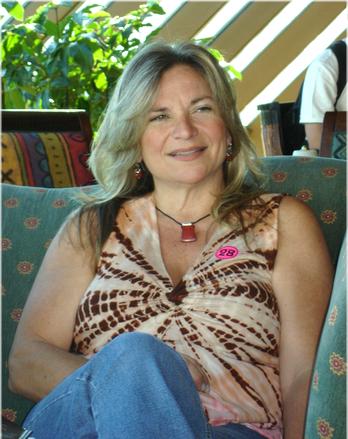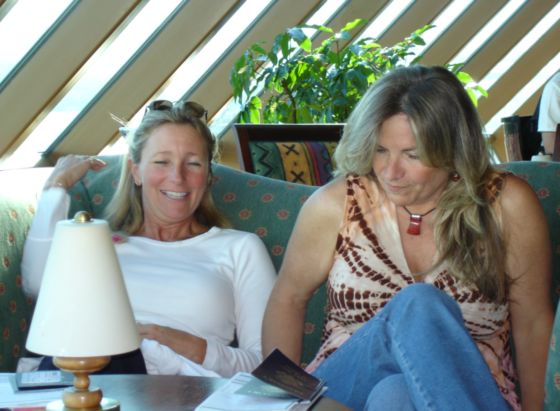 Awaiting disembarkation
Our trivia team mates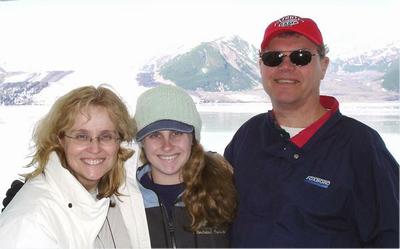 The Abels: Janice, Leah and Harry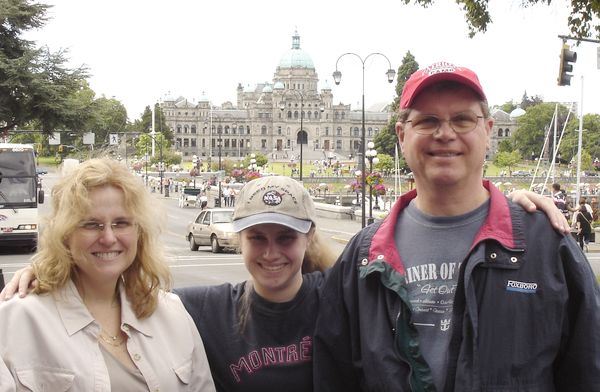 In front of the Canadian Parliment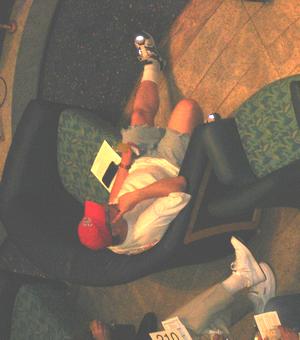 Harry in the Centrum from four decks up.
We think he attended the art auction for the champagne.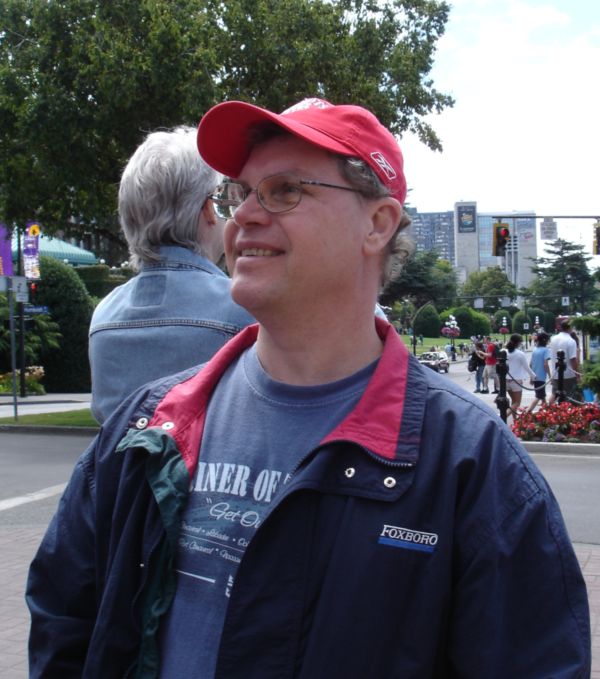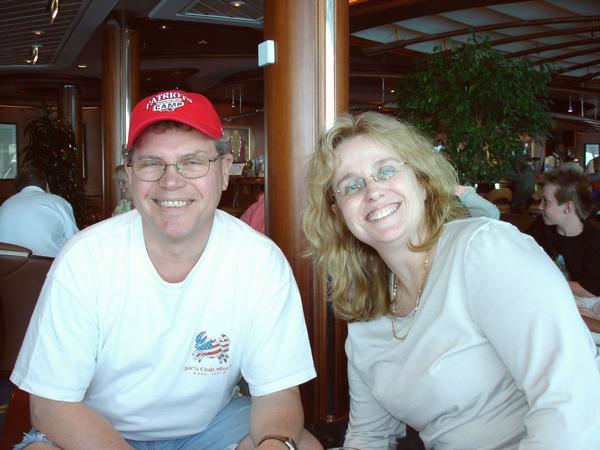 Harry and Janice, whom we met waiting to board; and
with whom we made a truly winning trivia team!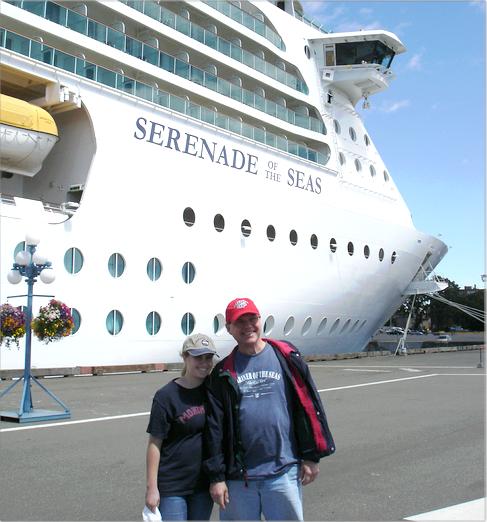 Leah, their daughter, and Harry in front of our ship in Victoria.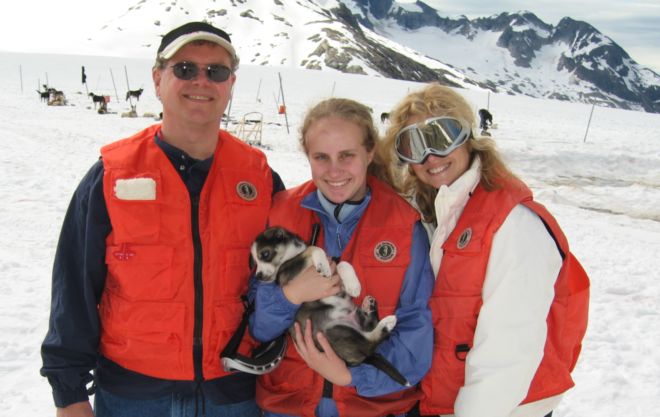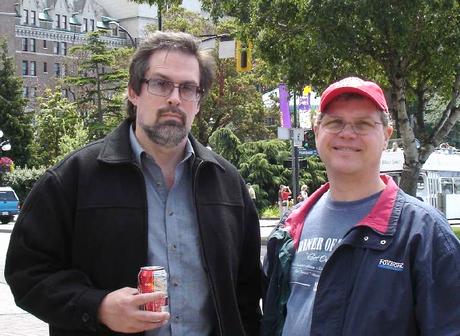 "Will these women NEVER quit shopping?"
(No, of course not!)
Staff Friends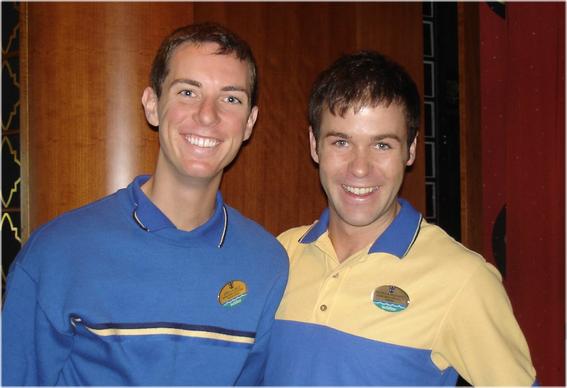 Joshua and Patrick (Patrice? He's French-Canadian);
the cruise director's staff who did a lot of trivia contests for us.
We often seem to end up groupies of the classical guitarist RCCI hires for its cruises – following him to each of his performances and "play" dates (they have him providing "background" music in various places too).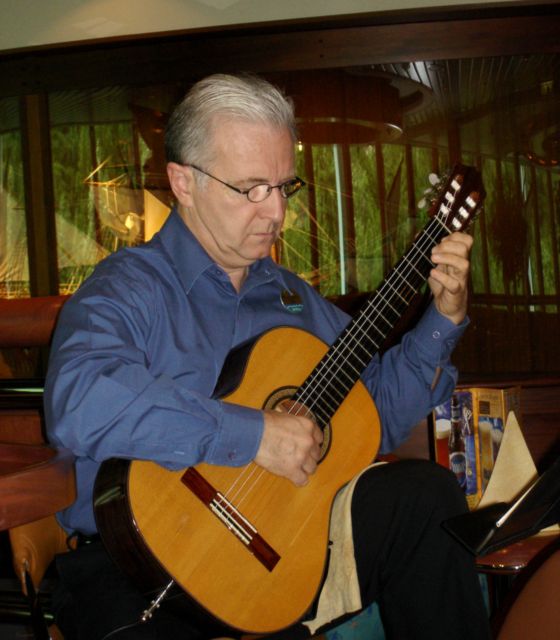 This cruise it was Stephen Boswell
From his site:
Vancouver Guitarist Stephen Boswell is a concert and recording artist living in B.C. Canada. His career as a concert artist has spanned twenty-five years. He has performed in Europe, South America, the United States and Canada. He teaches Classical and Flamenco Guitar at Capilano College in North Vancouver where he offers Degree accredited instruction. He also teaches privately from his Vancouver studio.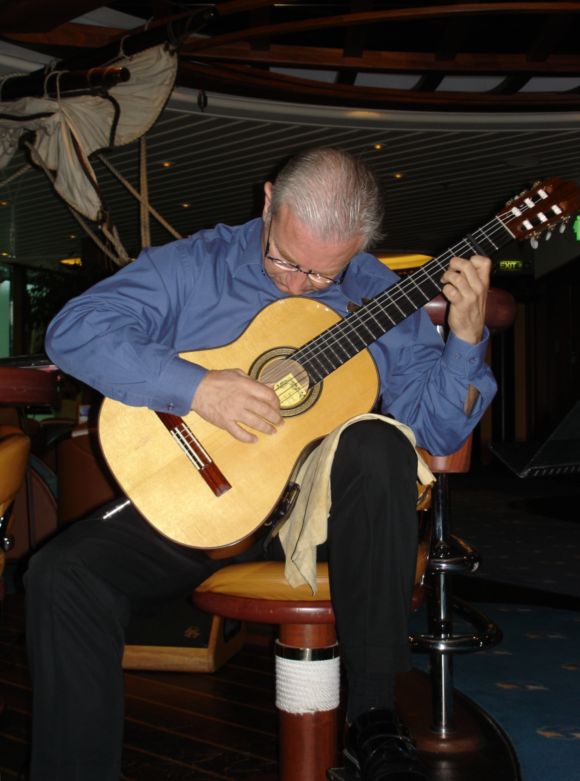 He was absolutely stellar! Early in the cruise, Stephen would do a "concert" in the Schooner bar, and it would be essentially just Michael and me as his audience (others around were talking and not focused on his playing as we were), so we got a combination private concert and academic lecture about the music, the composer or famous guitarists who'd played the piece(s), and so on. Then he played a couple of pieces he'd written (WONDERFUL pieces! He's a real talent!); so, ever after, when we were in the Centrum (the big ship's lobby) or other more public venue, I'd ask him to play one of his pieces – and he'd demur; but I said (mock archly) that "*I* was the customer, so indulge me," – and he would play one or more. As we raved about him, we got more people to come to our "private" concerts too.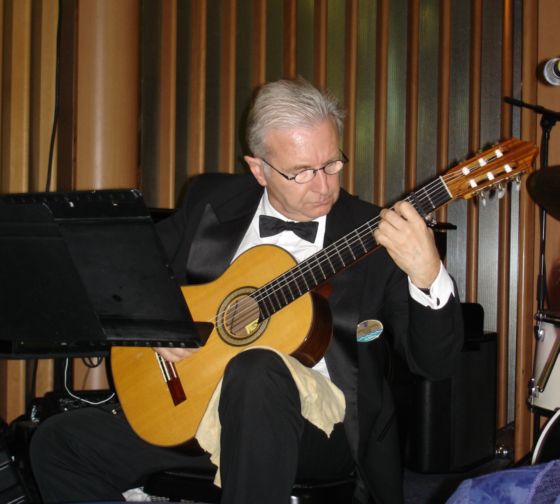 Below is a short "movie" of Stephen playing in the Centrum, the ship's "lobby" (hence the ambient noise of the crowd). Click on the picture below, and if your browser is set up to do so, it will begin to play it (streaming). If not, right click on the picture below and and choose "Save Target As…"; to copy it to your hard drive.