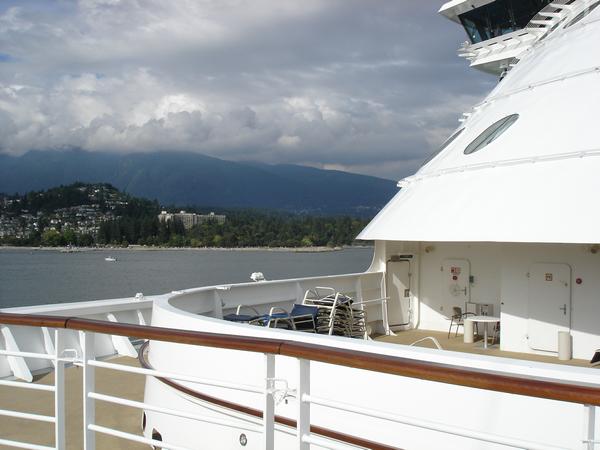 The weather on our day in in Juneau was cloudy and rainy, but the rest of
the cruise was sunny and "warm" – around 52 degrees F.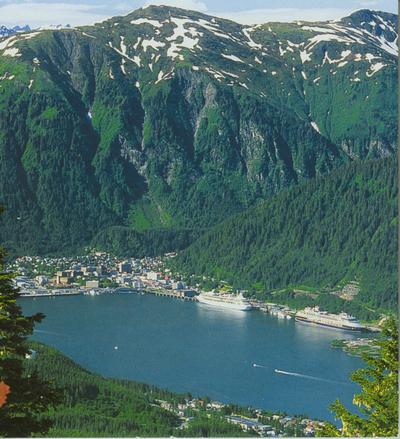 This postcard image shows how high the mountains are!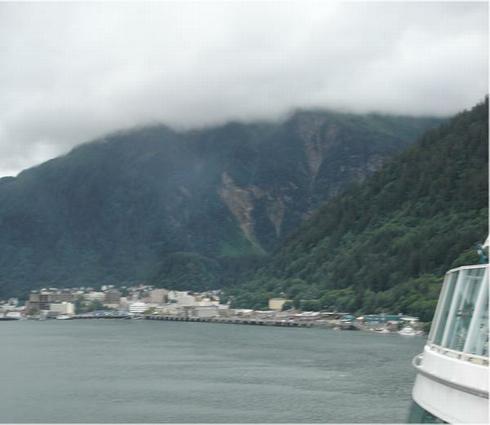 Docked at the cruise ship pier. The mountains around are hidden behind clouds.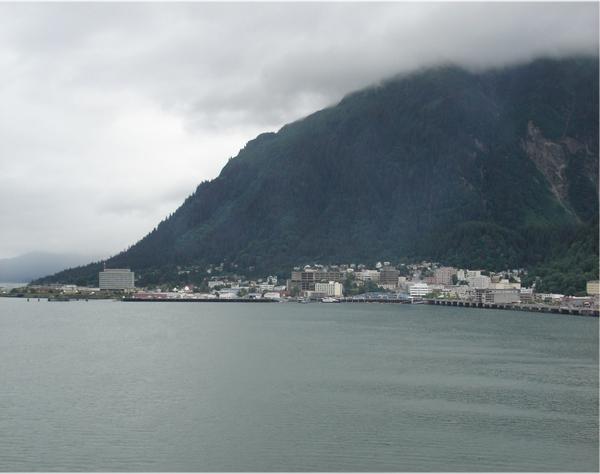 Downtown Juneau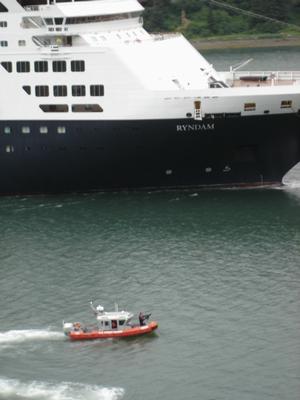 In a demonstration of governmental stupidity, the Coast Guard comes racing out to meet the cruise ships with machine guns mounted and manned. Just WHO do they think they're going to be shooting!?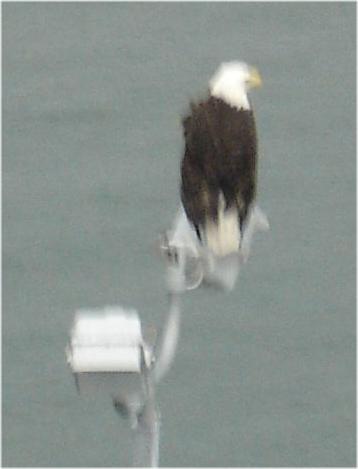 As close as we got to one – the poor wet eagle!