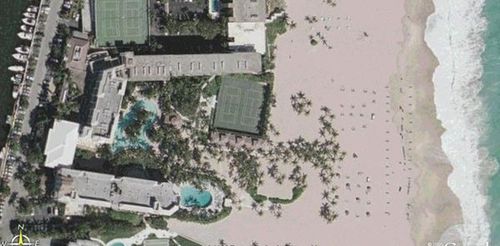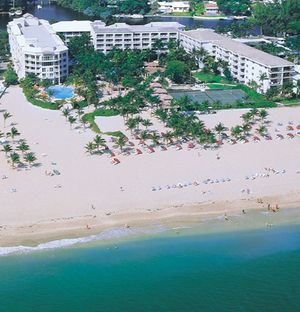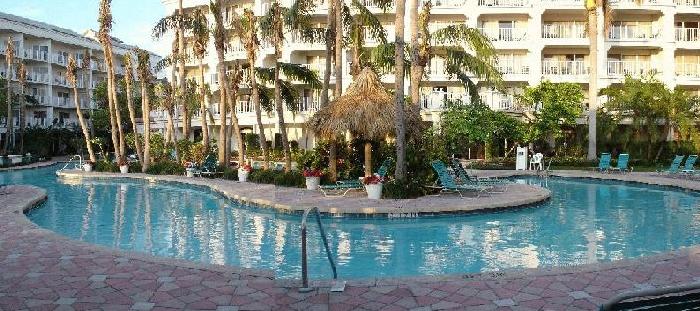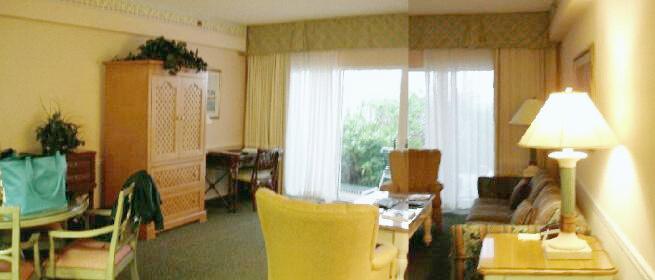 We were upgraded from a regular suite to a family suite.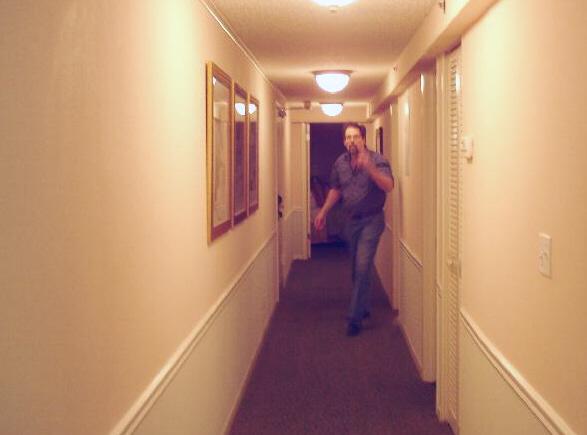 This is the hallway INSIDE our suite! Mike is coming out the master bedroom, beyond him is the twin-bed room. I'm standing down in the living room.) (Oh yeah, a bathroom in the master plus a bathroom in the hall!)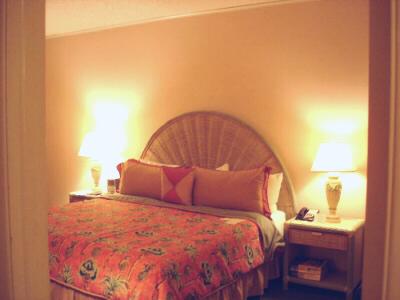 Our master bedroom. We also had a second bedroom with twin beds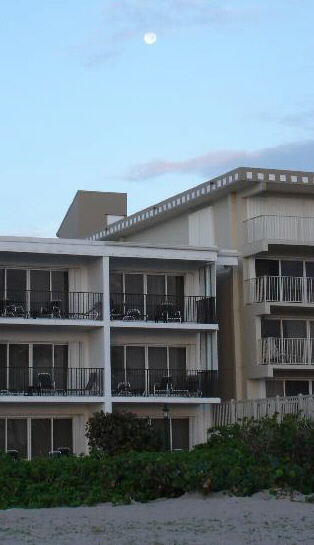 The view from the beach. Our suite was the bottom, right before the condos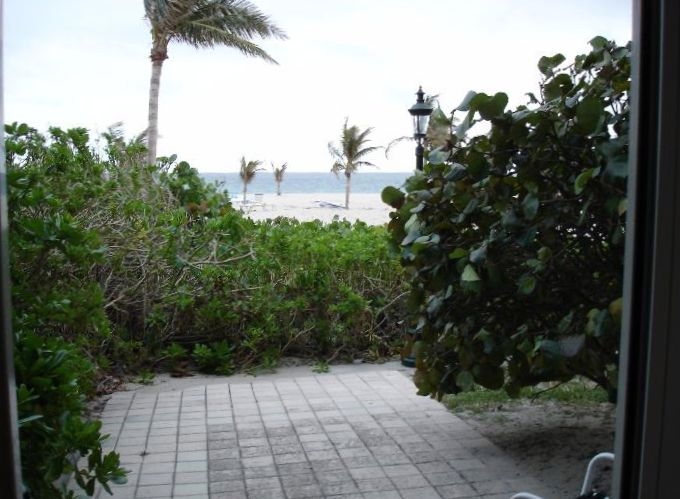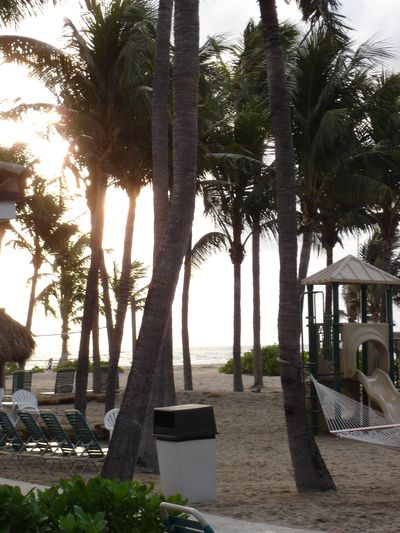 Toward the ocean from the center of Lago Mar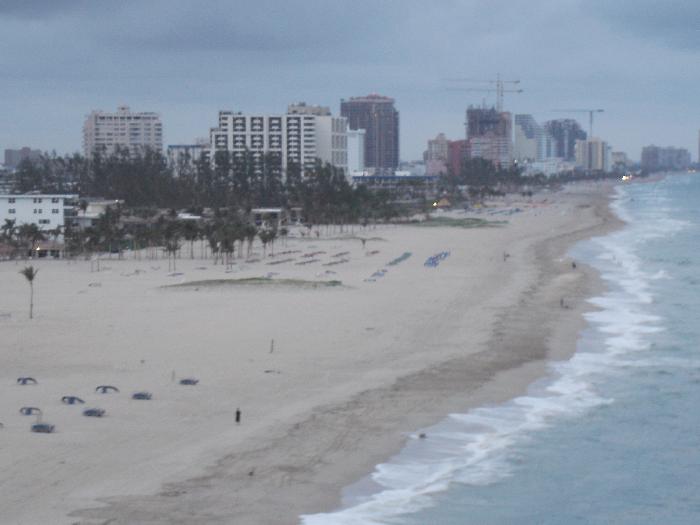 The view up the beach toward Lago Mar from the ship
Fantastic Mosaics at Lago Mar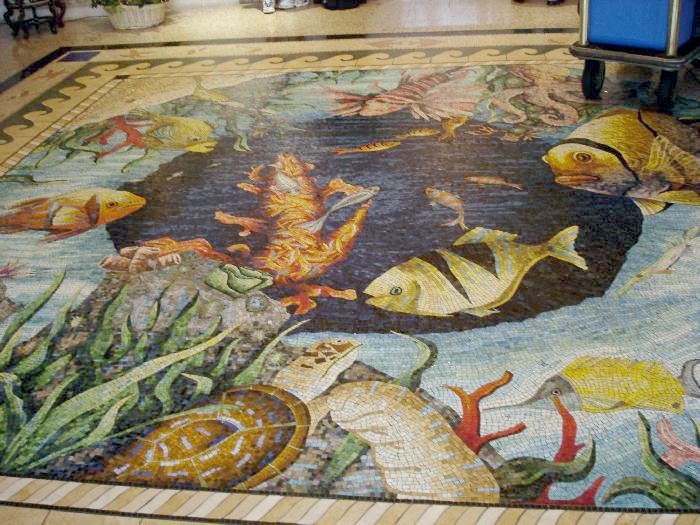 The lobby floor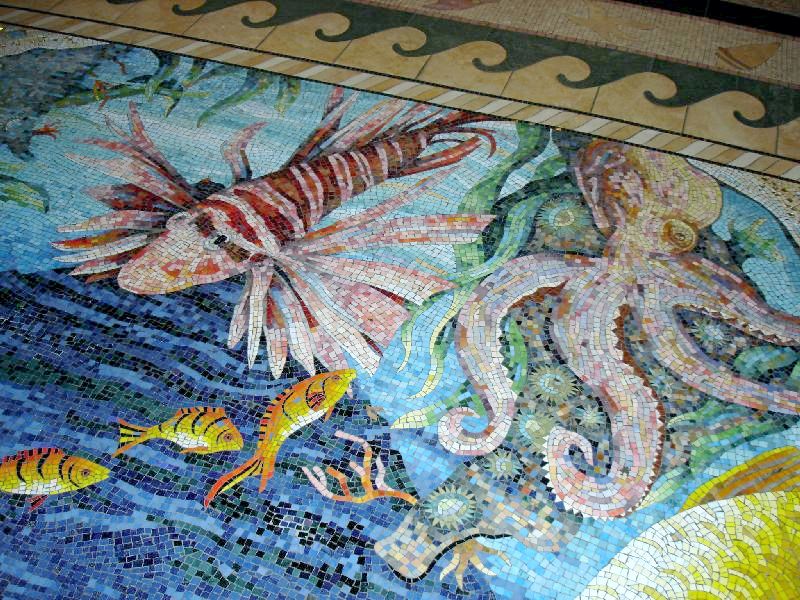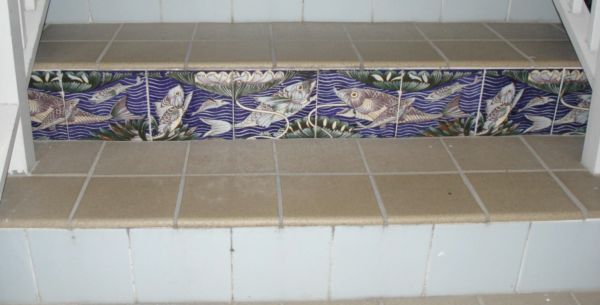 Some steps out back
Down on the beach at sunset. The Lago Mar is about 5000 feet, or four hotels, from the inlet to Port Everglades, the major shipping port (and cruise ship port we sailed from) in Fort Lauderdale.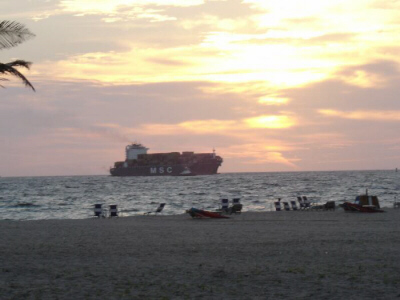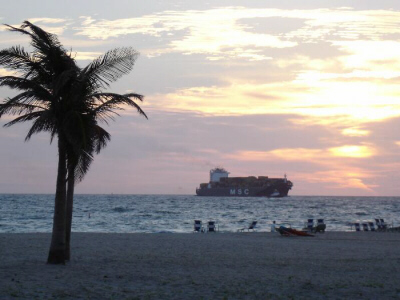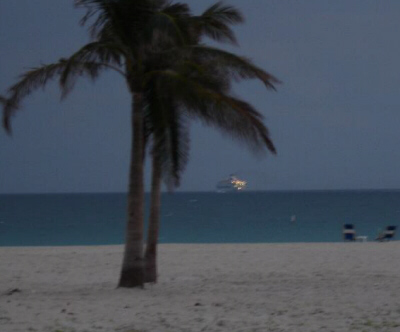 Our Pre-cruise Dinner at Chima