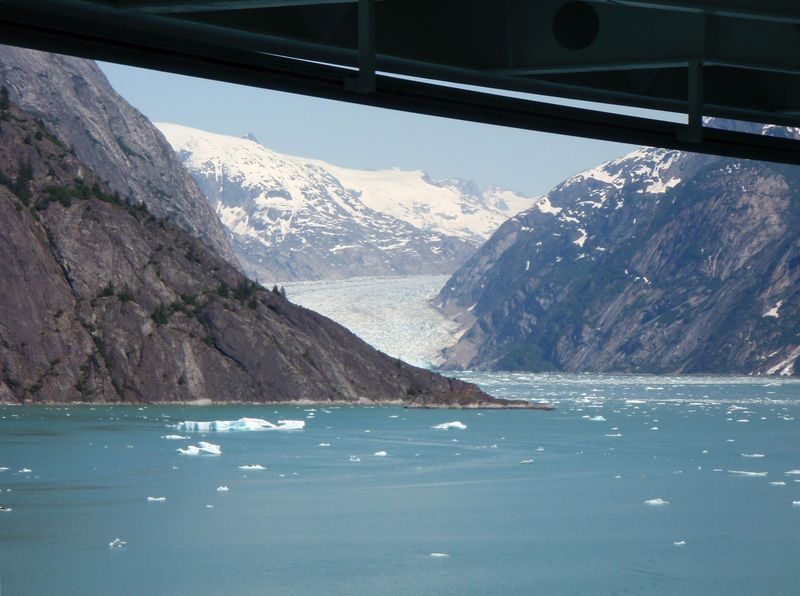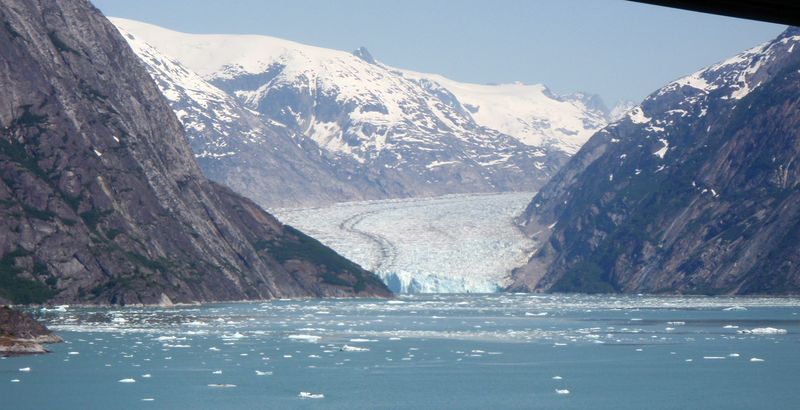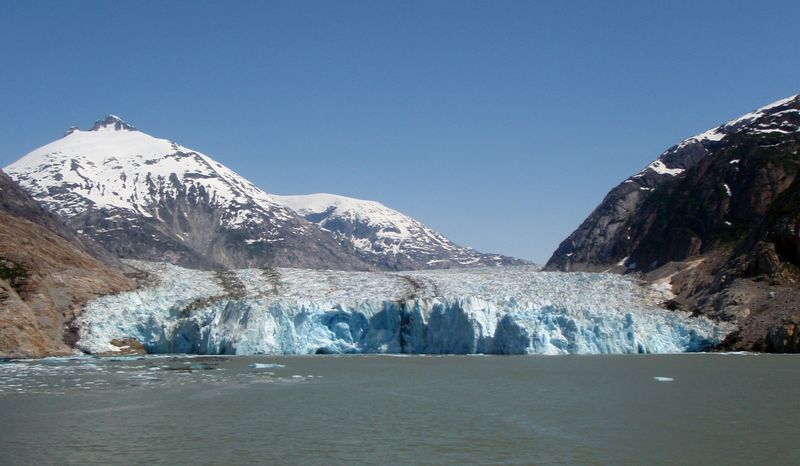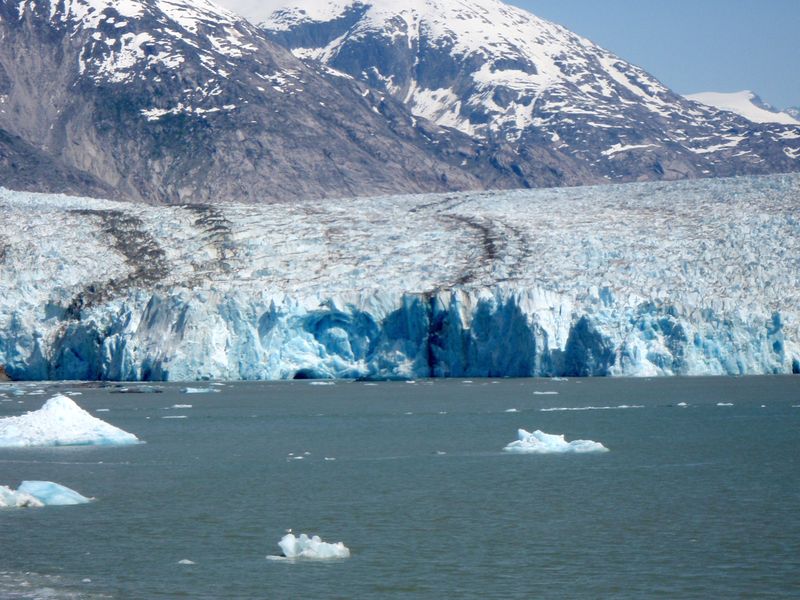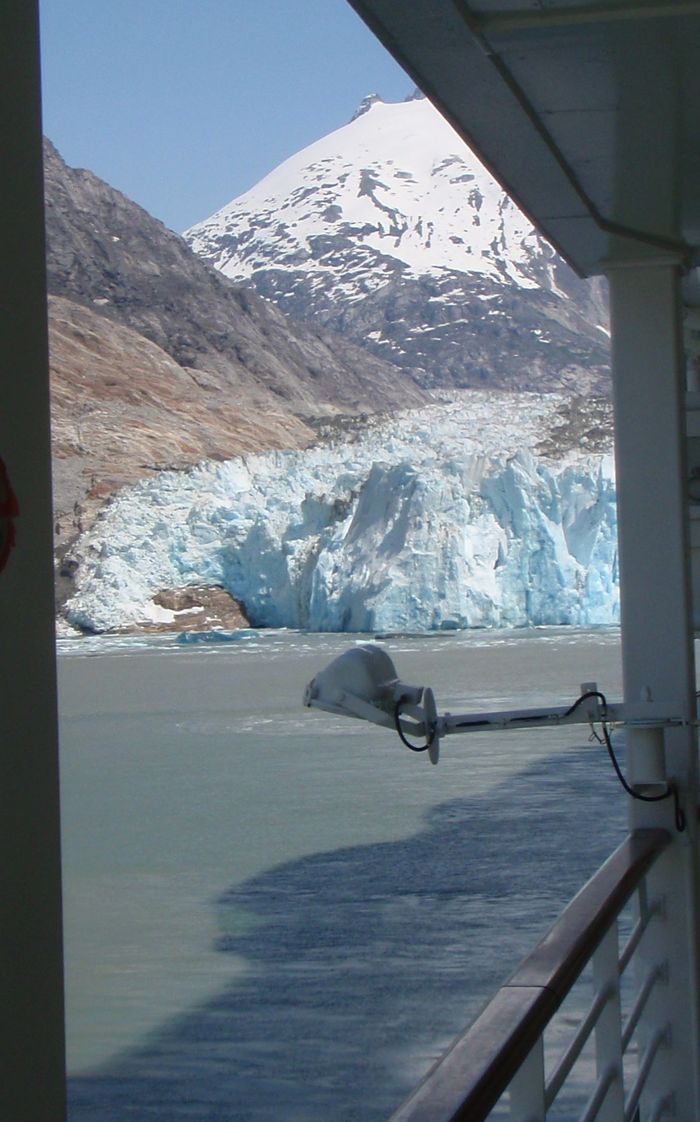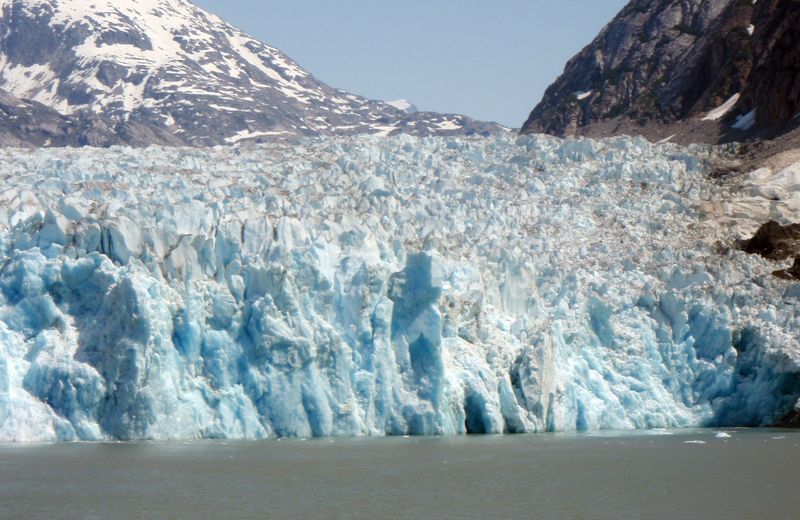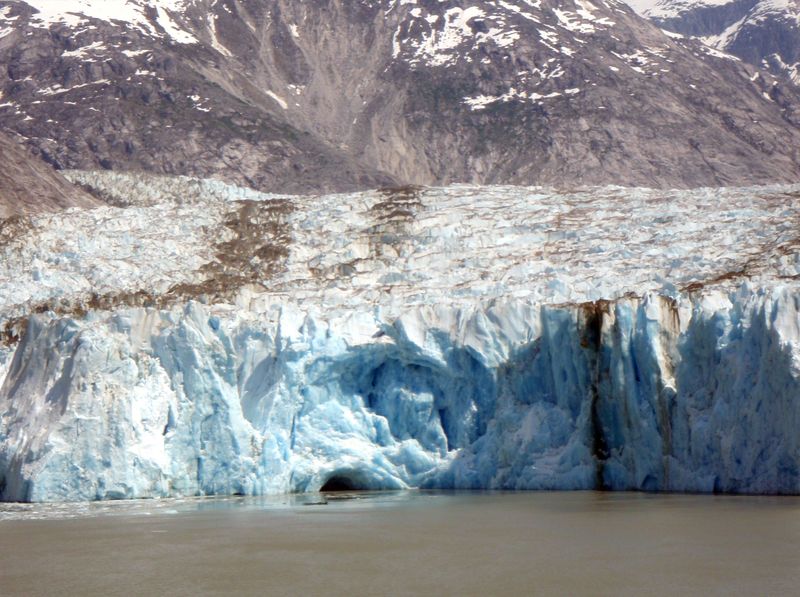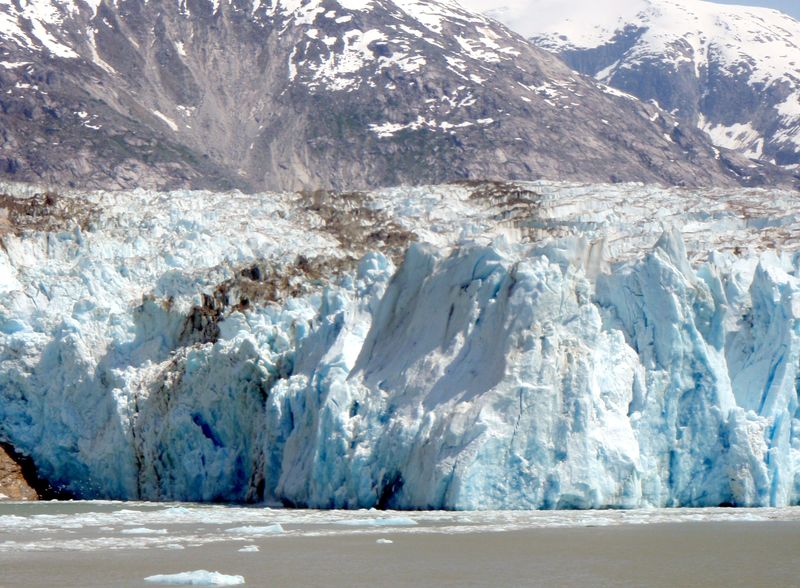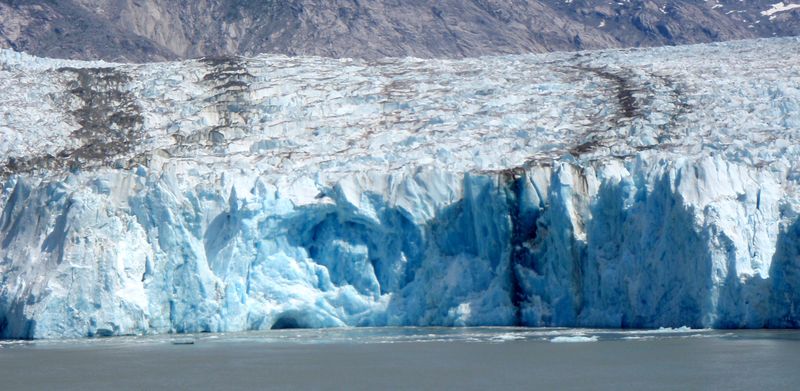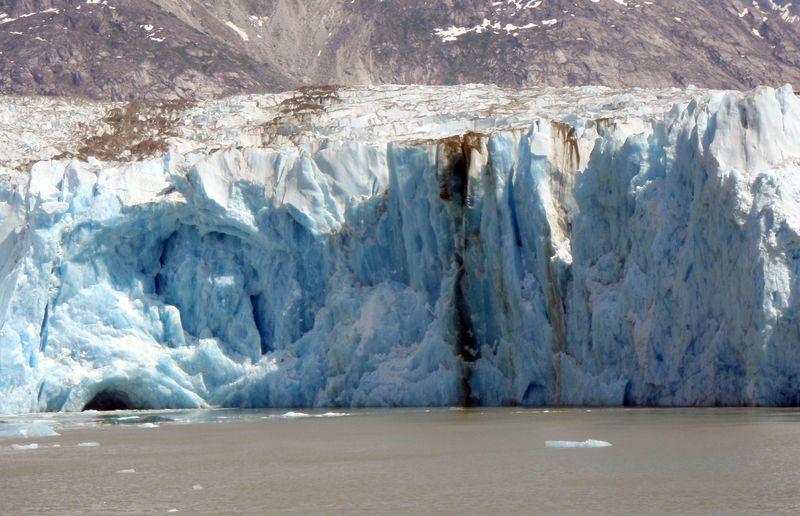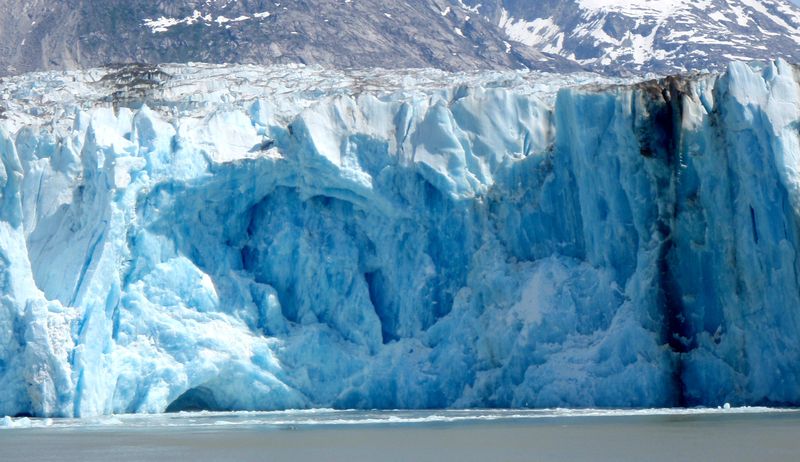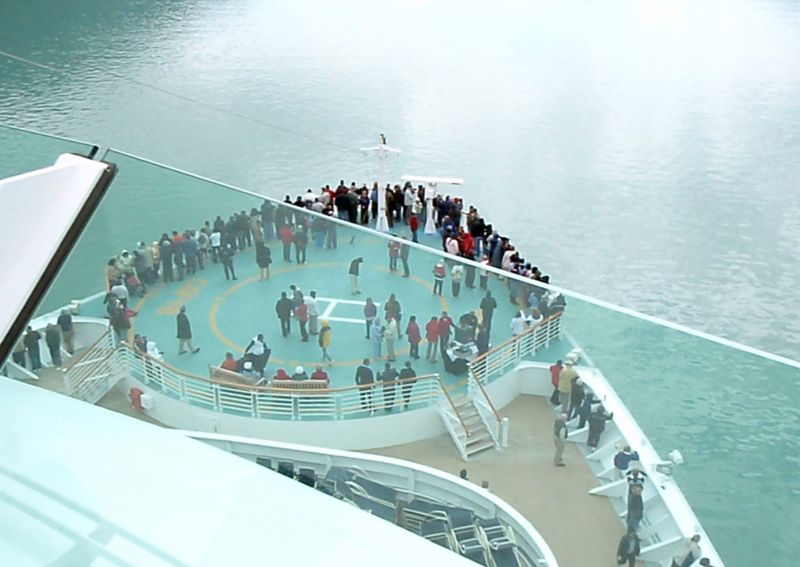 Most people (it seemed) stayed up on decks 11 and 12 for the view. These folks came down to deck 5 and the helipad on the bow to try to get closer to the view. I was one of very few people, seemingly, who knew about the secret place – all the way aft on deck 5, past the A/C intakes for the ship (huge and very noisy!) – where you're about 20 feet above the water.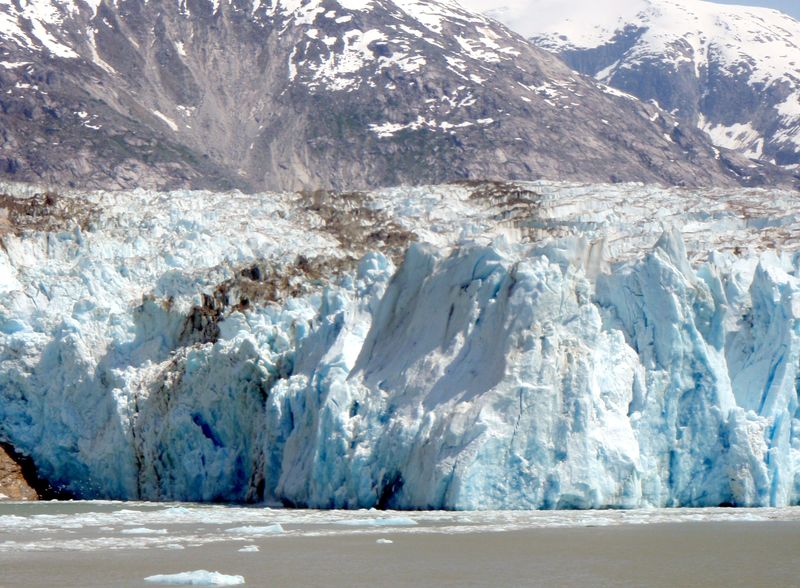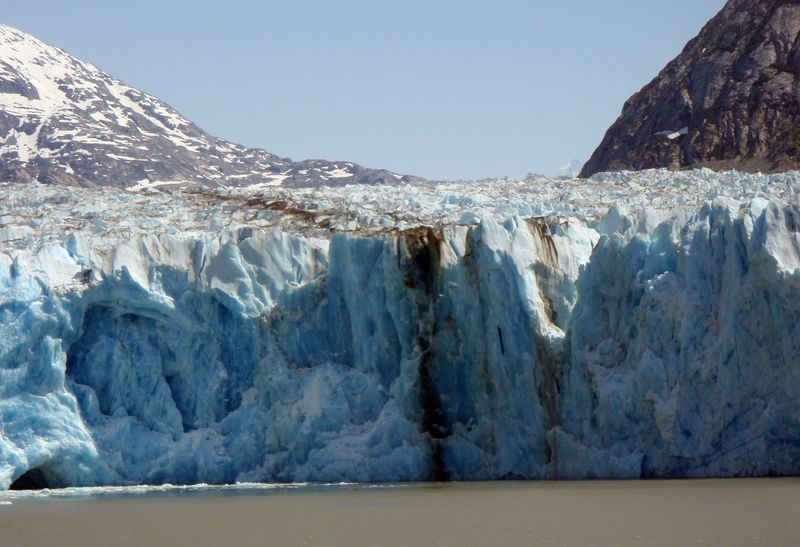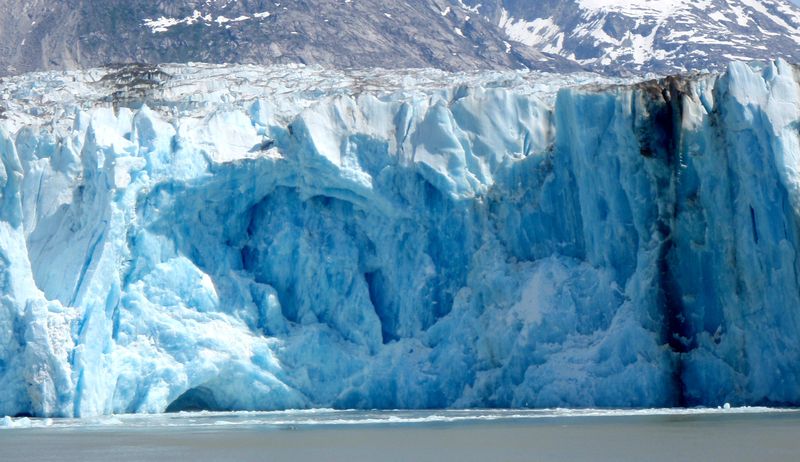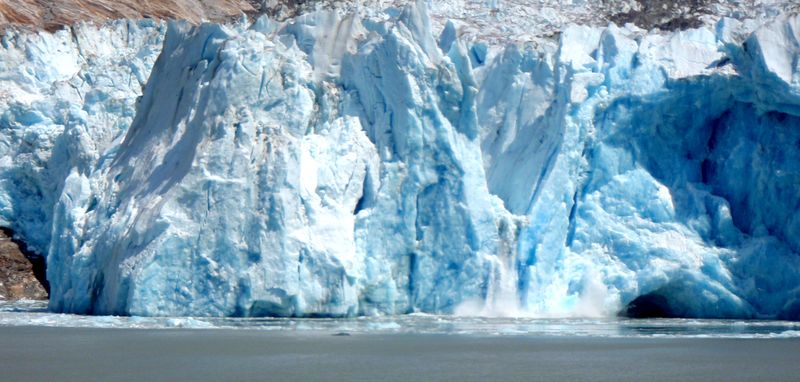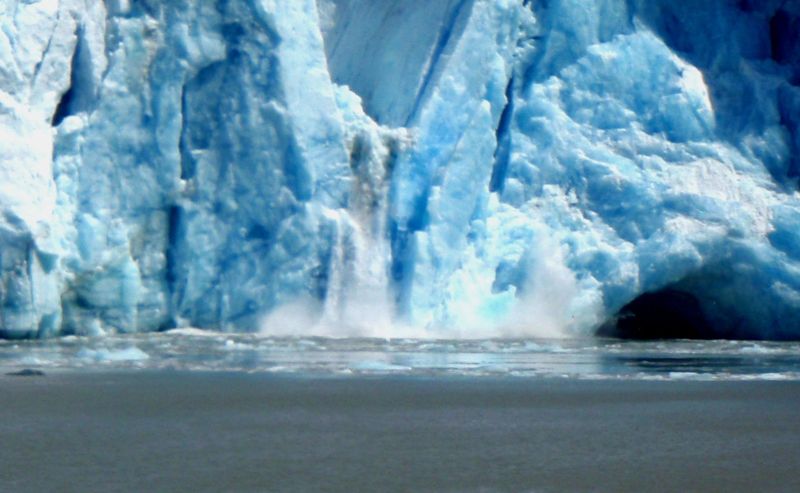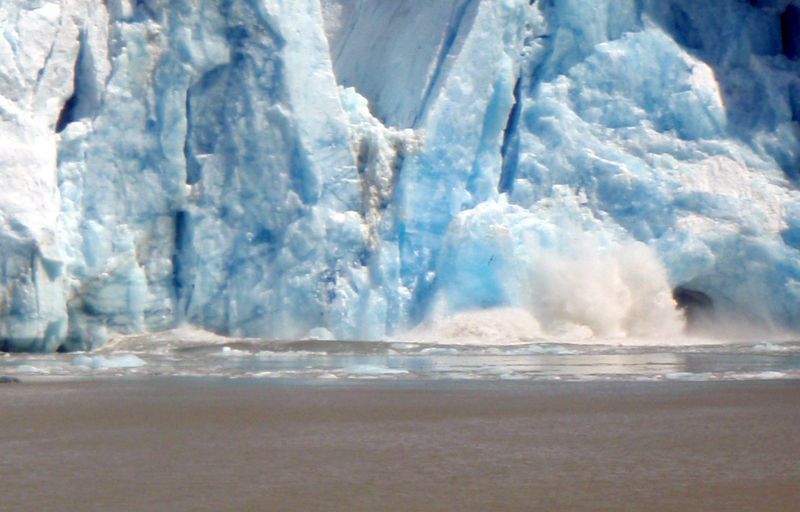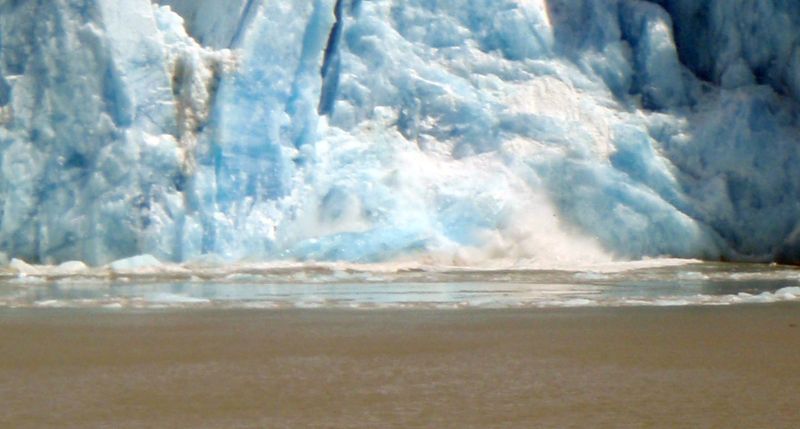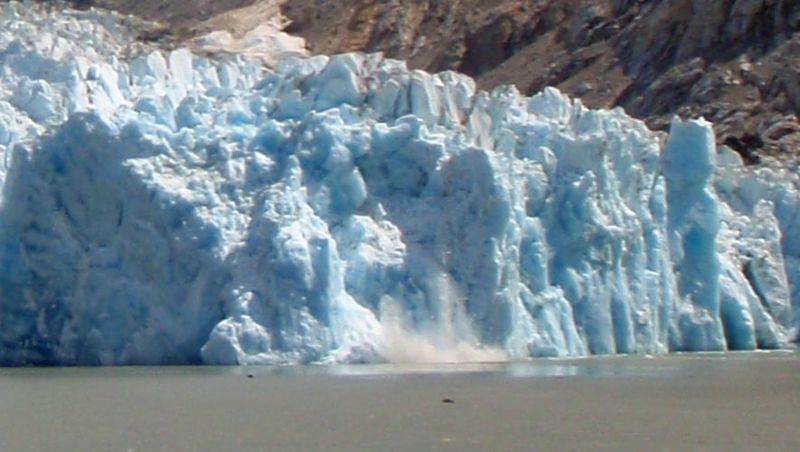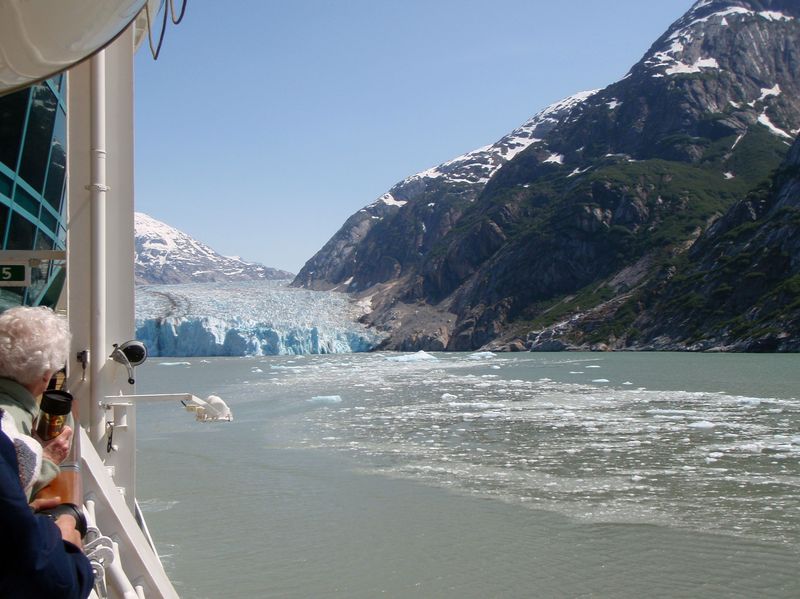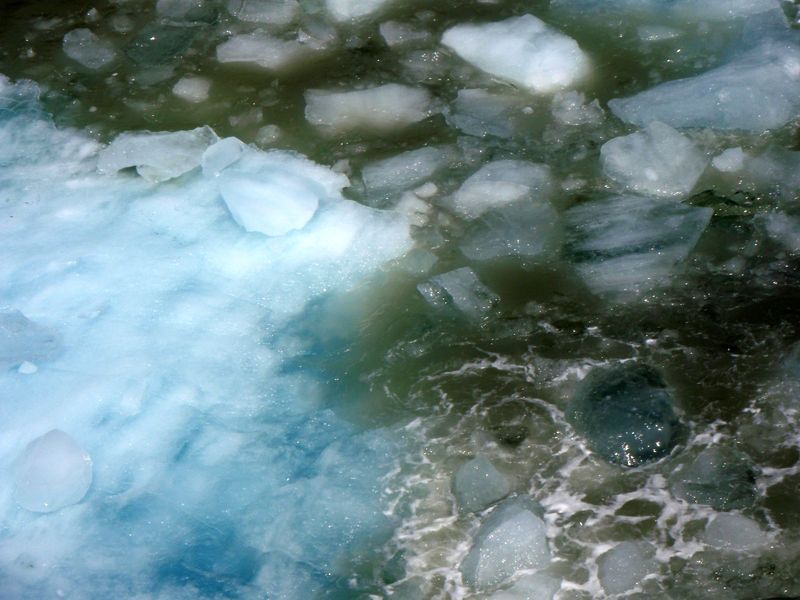 After a couple hours of "spinning the ship in place," we'd picked up a pretty good amount of ice (growlers and bergy-bits) against the ship. Before beginning to head back down Endicott Arm, the captain used the ship's thruster wake to push the ice away from the ship. (An advantage of the secret place was a close-up view!)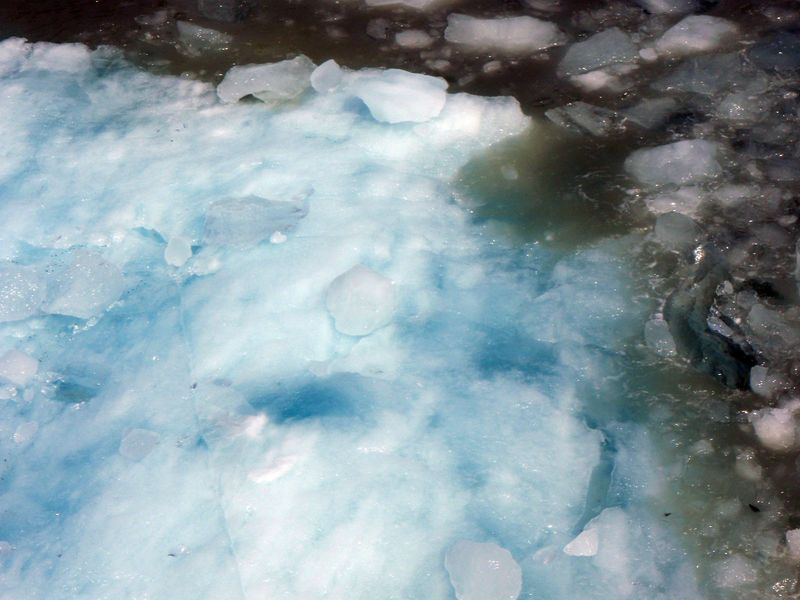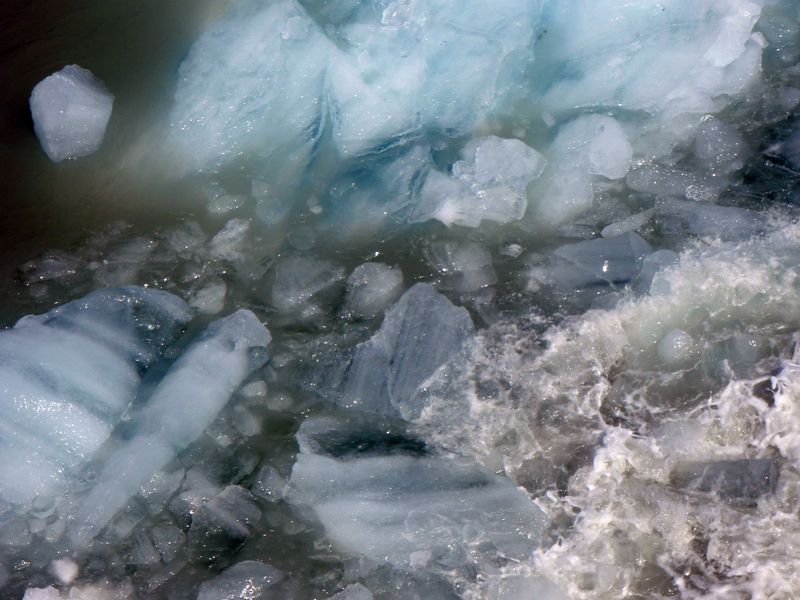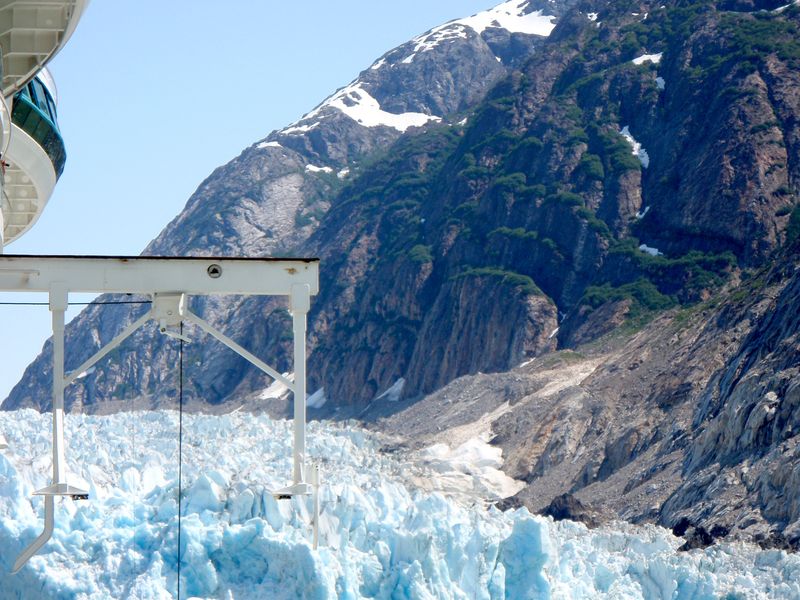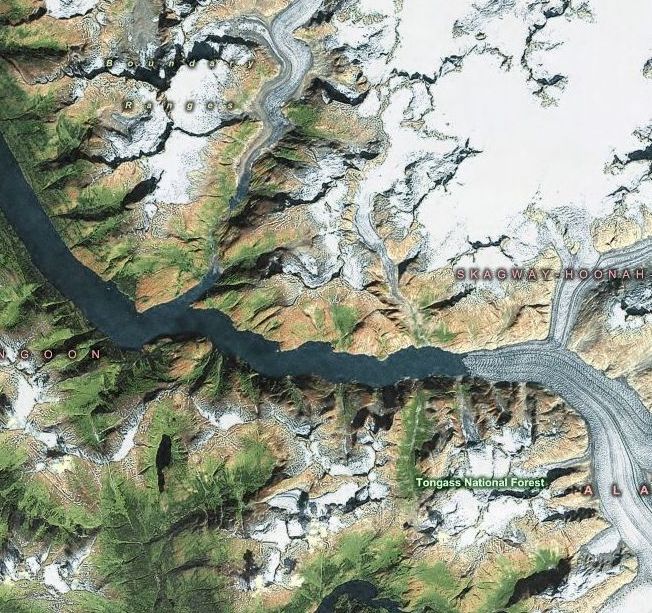 The Waterfall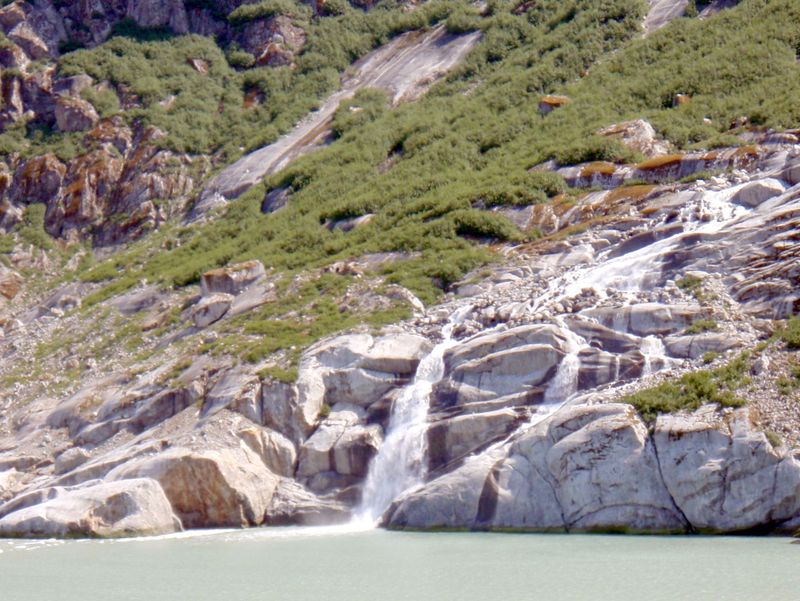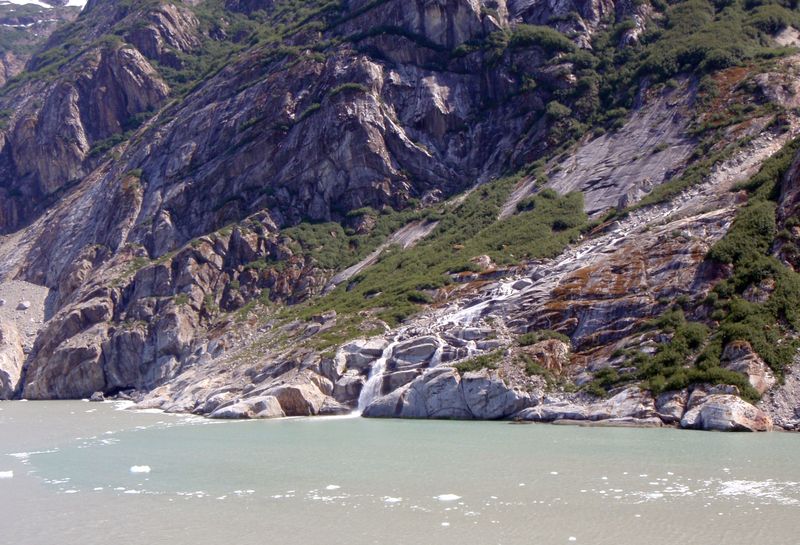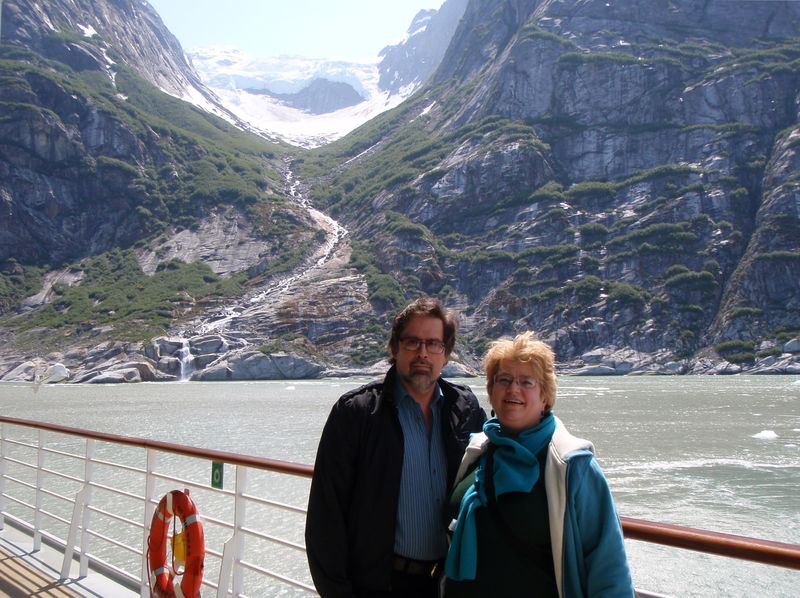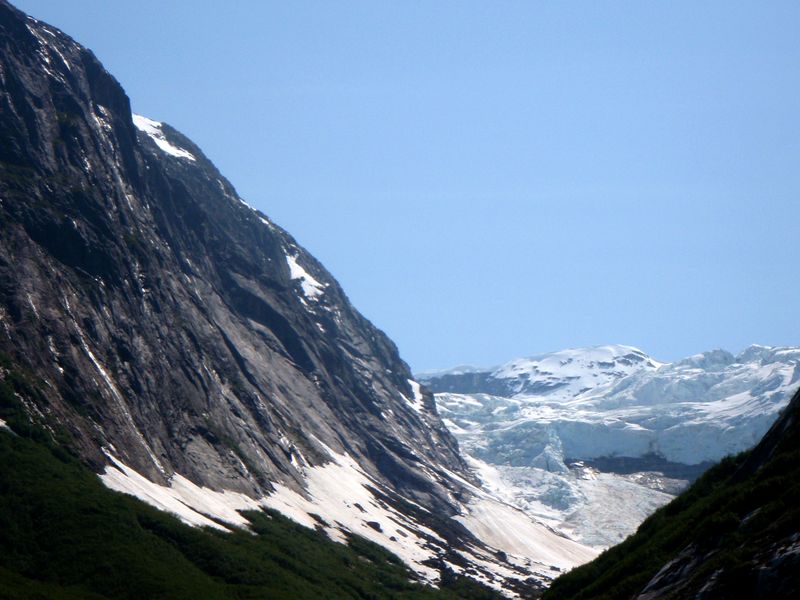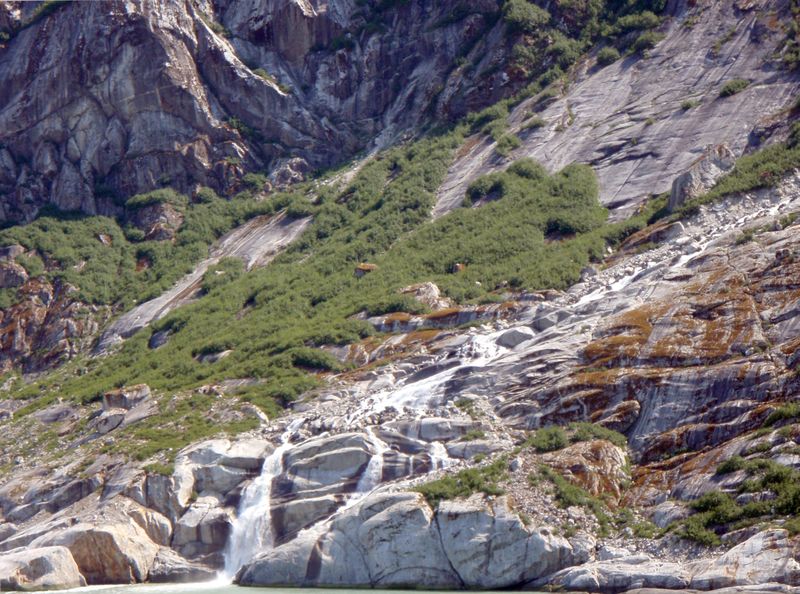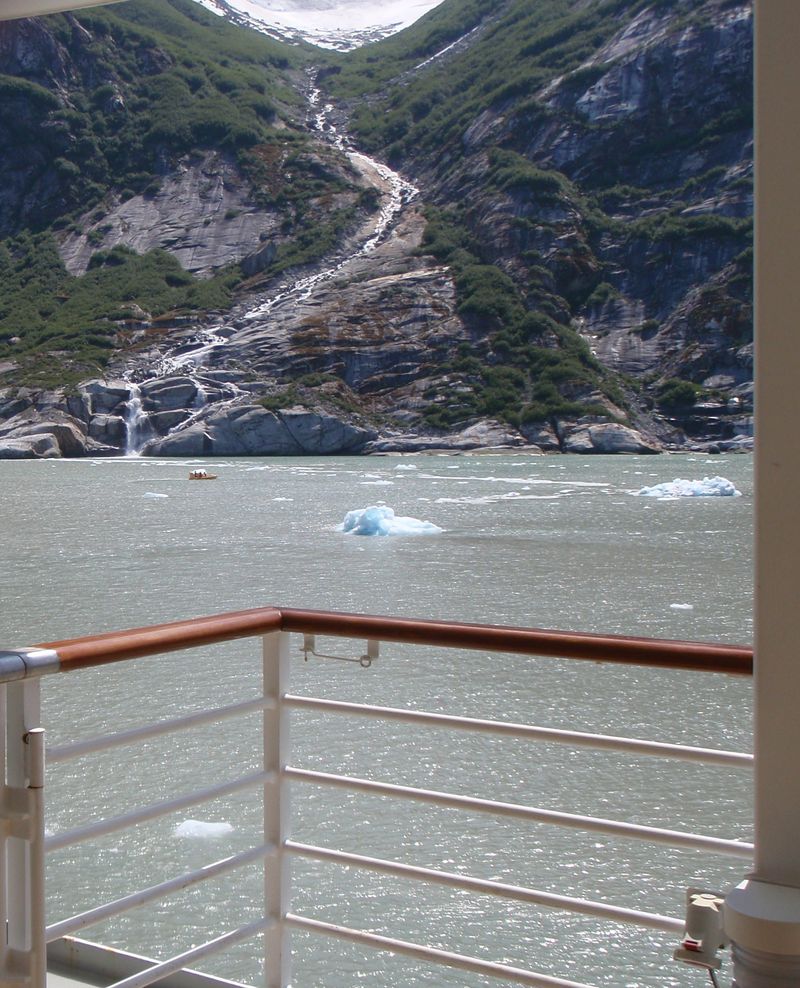 This is why you could hear it so far away. That little tiny yellow thing in the middle? It is the Zodiac-type craft carrying four adult men! The distance is SO deceptive. That waterfall must be nearly 3-4 stories tall! I searched and searched and could not find anywhere where this waterfall is named. Baffling.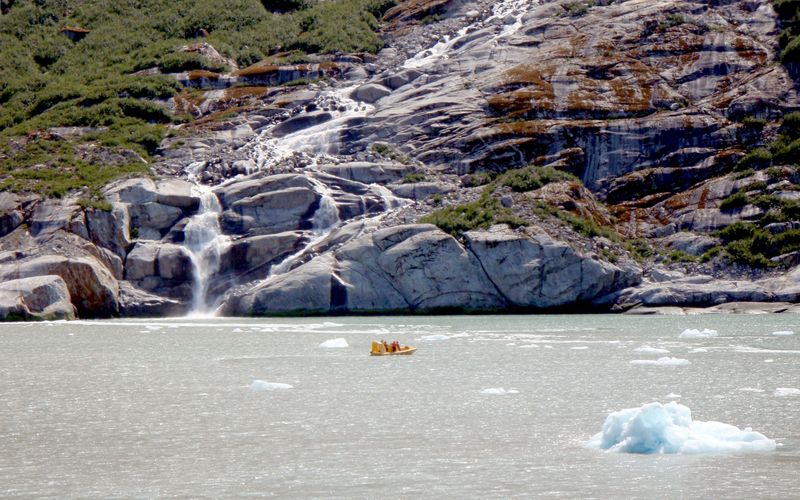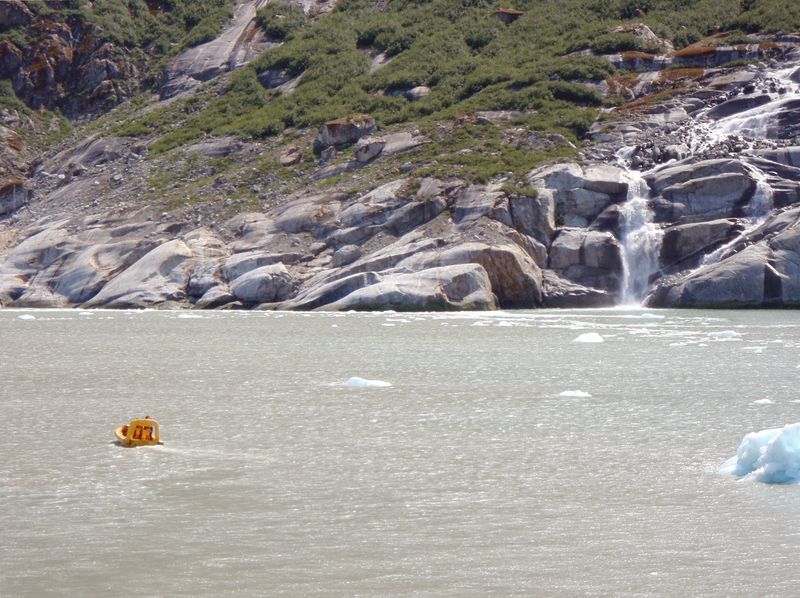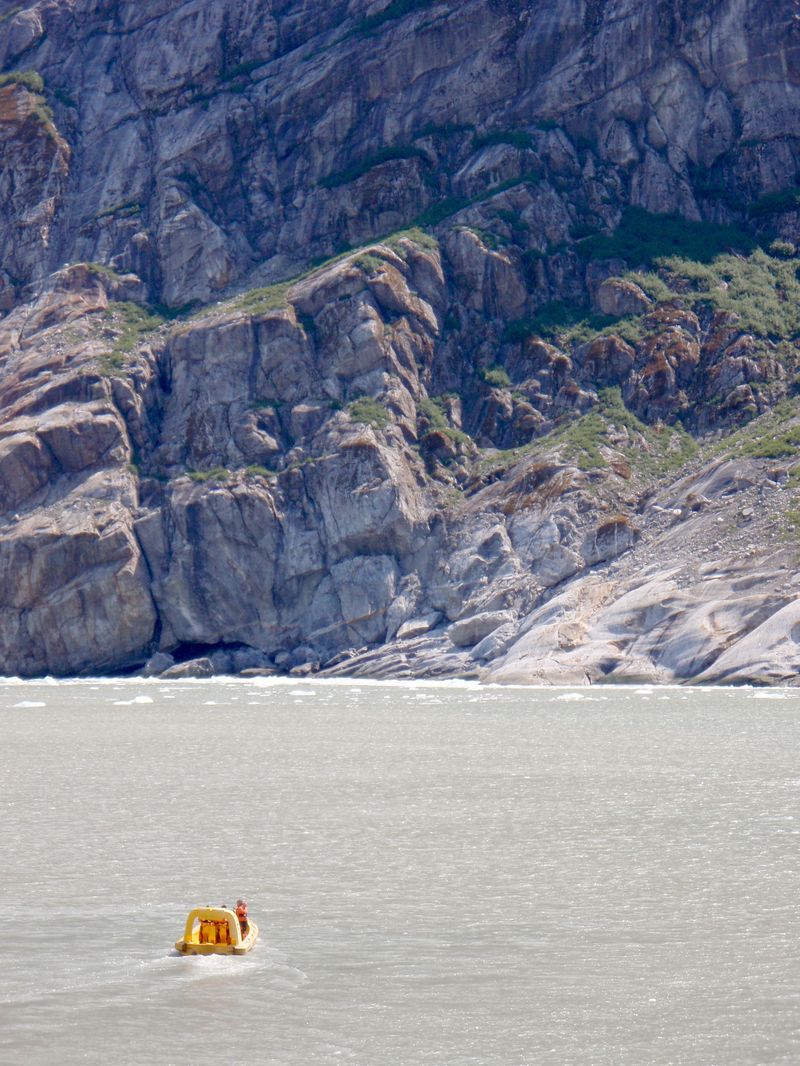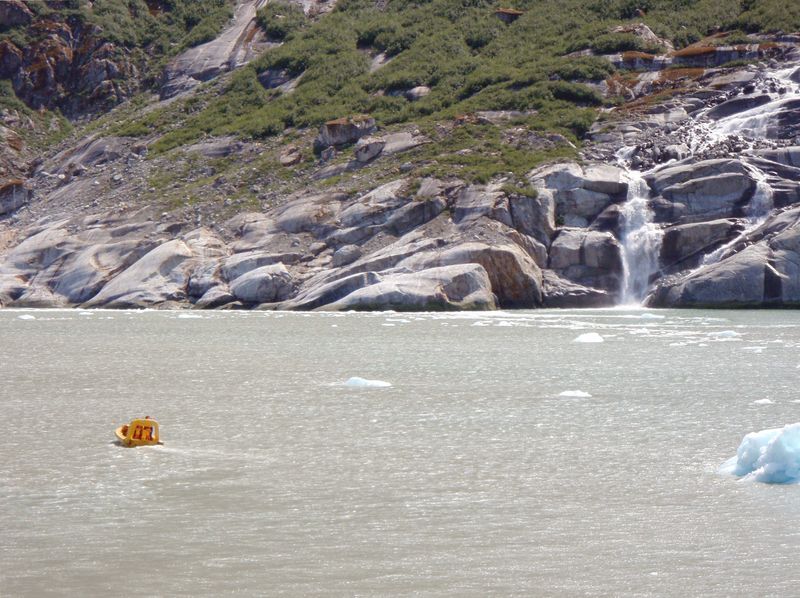 Hanging Valley
This (u-shaped, rounded, glacier-cut) valley, called a hanging valley, was at the left side (facing the glacier), opposite and a little further away than the fantastic waterfall. Way far up the valley (and most visible in the enlargement below) you can see the remnants of a glacier.