Oasis Camels Gear
There is Oasis Camels merchandise available for purchase at
Cafe Press
. My tote bag is good solid canvas, the straps are sturdy, it's well made: I'm very pleased! Instead of getting the one already available at Cafe Press, I did my own and added a picture of the Oasis on the back. (Yeah, it's copyright violation, but I doubt RCCI will cut up stiff about it: It's free advertising after all!)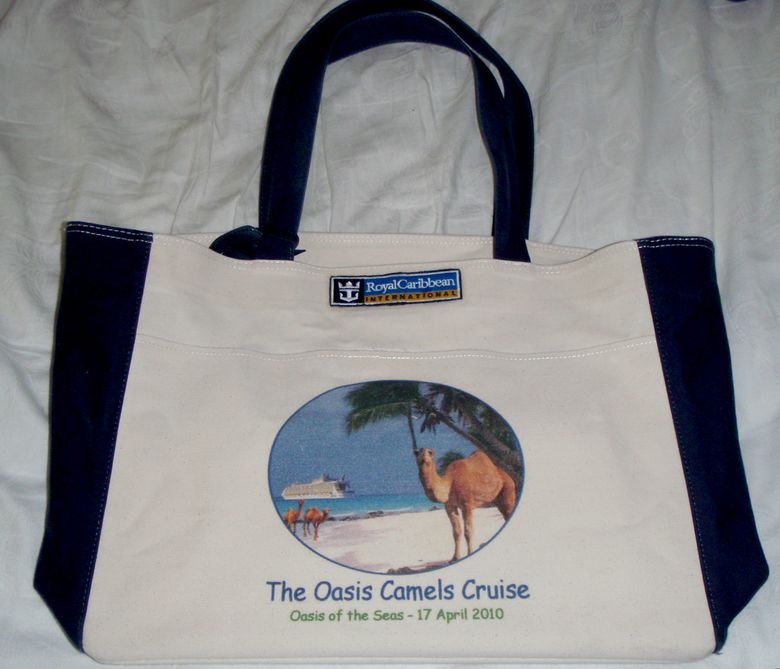 I also cut the RCCI logo off one of the (many) caps we've won and glued it on the front.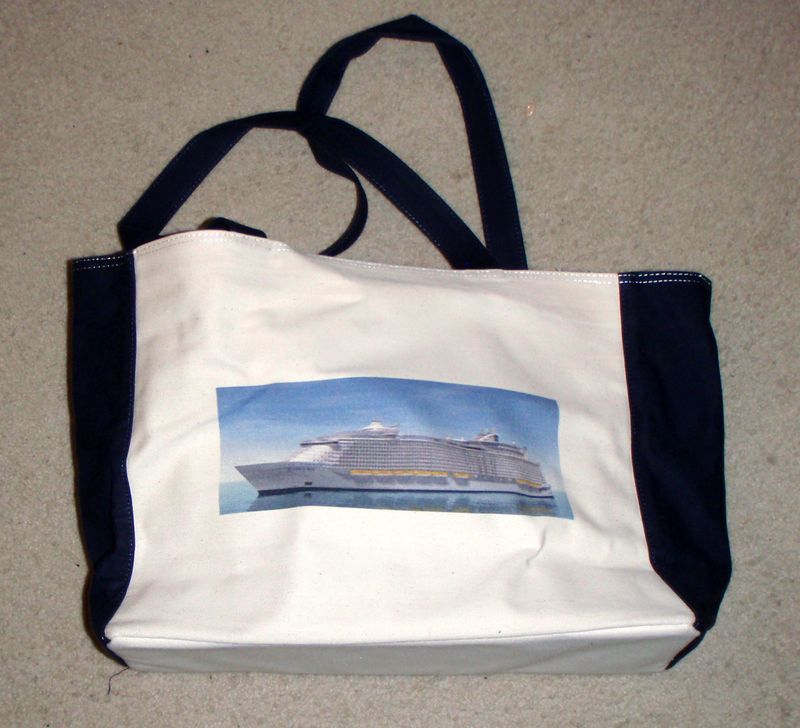 The Oasis picture from RCCI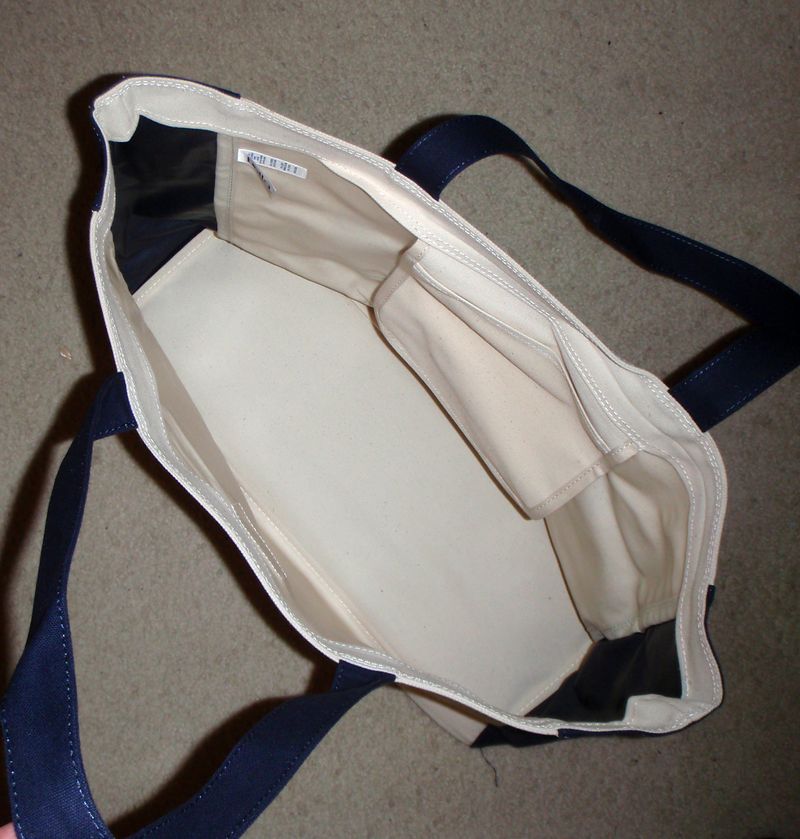 Inside the bag; it has a single pocket. Unfortunately, it does not have a zipper.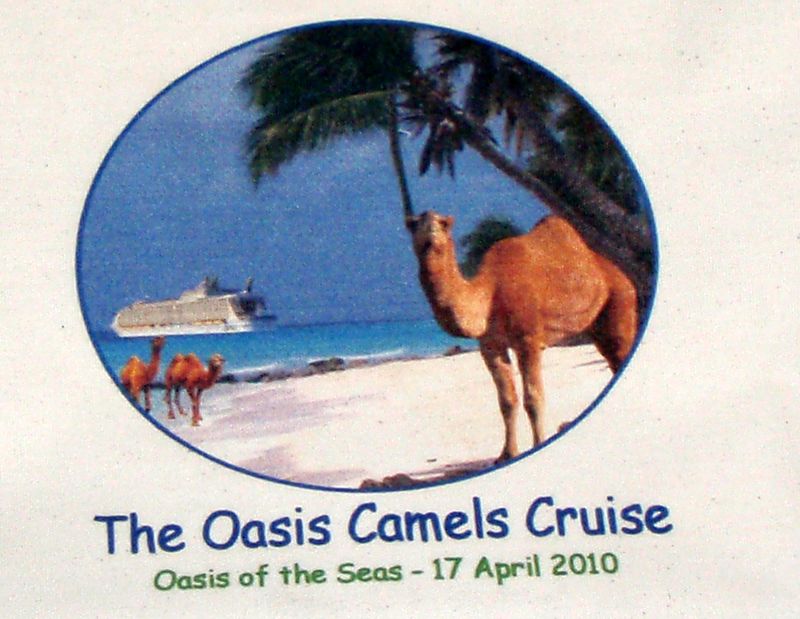 Close-up of the front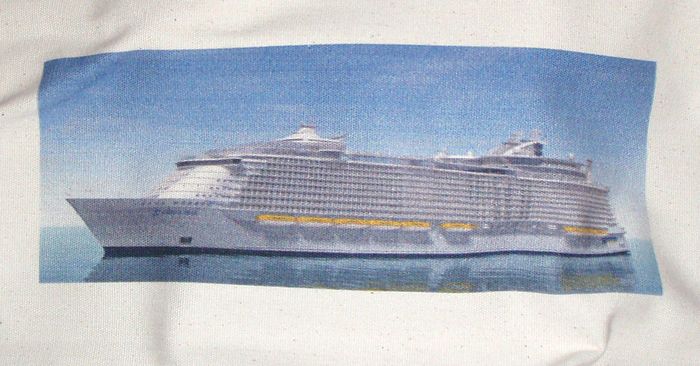 Close-up of the back
Swag we won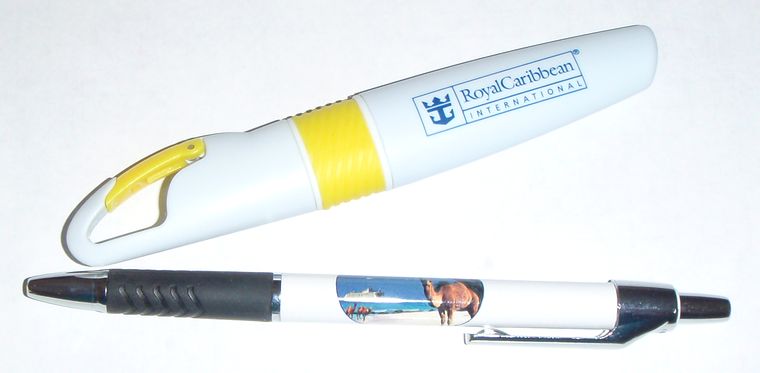 Lowest level of prize was the RCCI marker pen. Roy brought Oasis Camel pens for us all.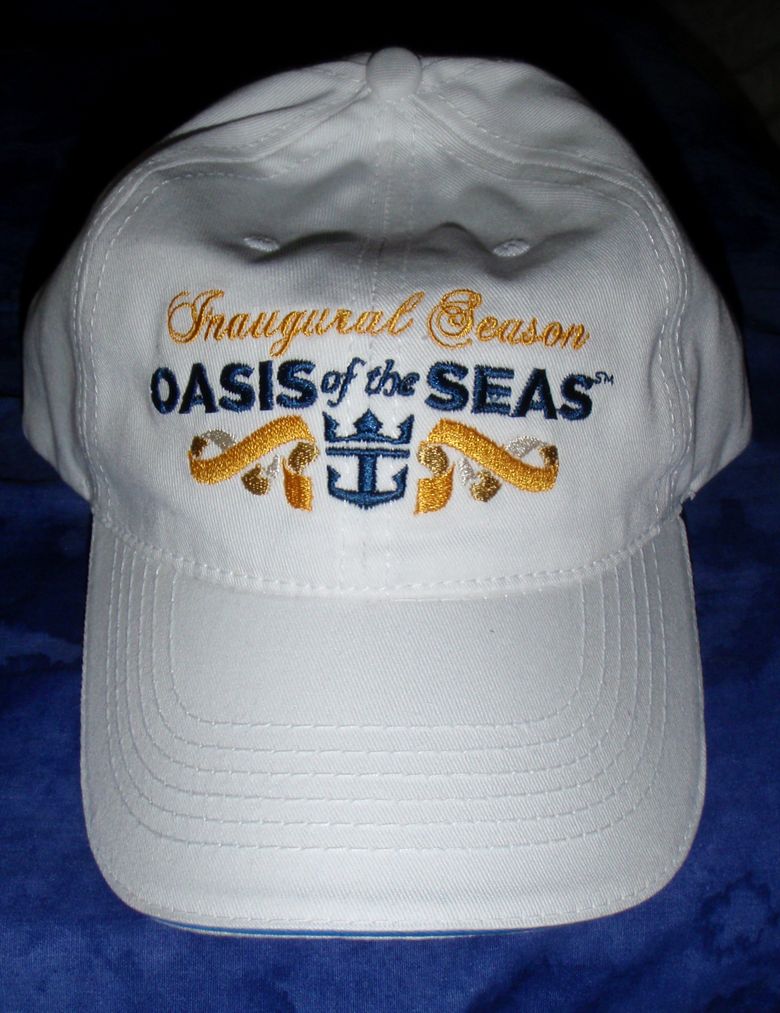 Middle-level prize. We didn't win the luggage tags on this trip.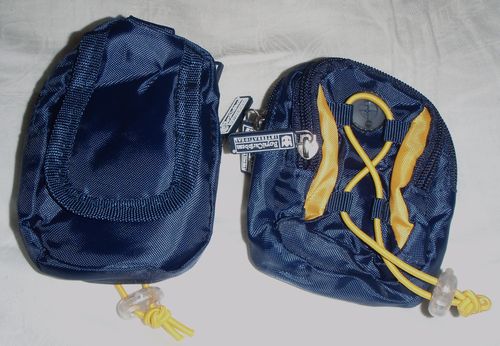 Penultimate level of prize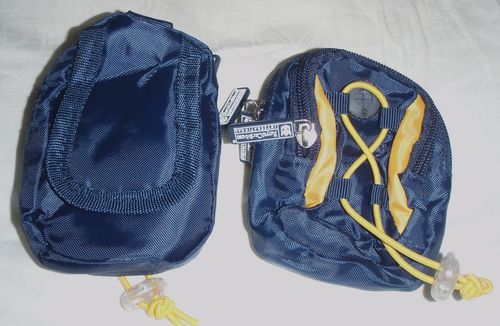 These little waistband bags have an opening for MP3 player earphone cords to feed through.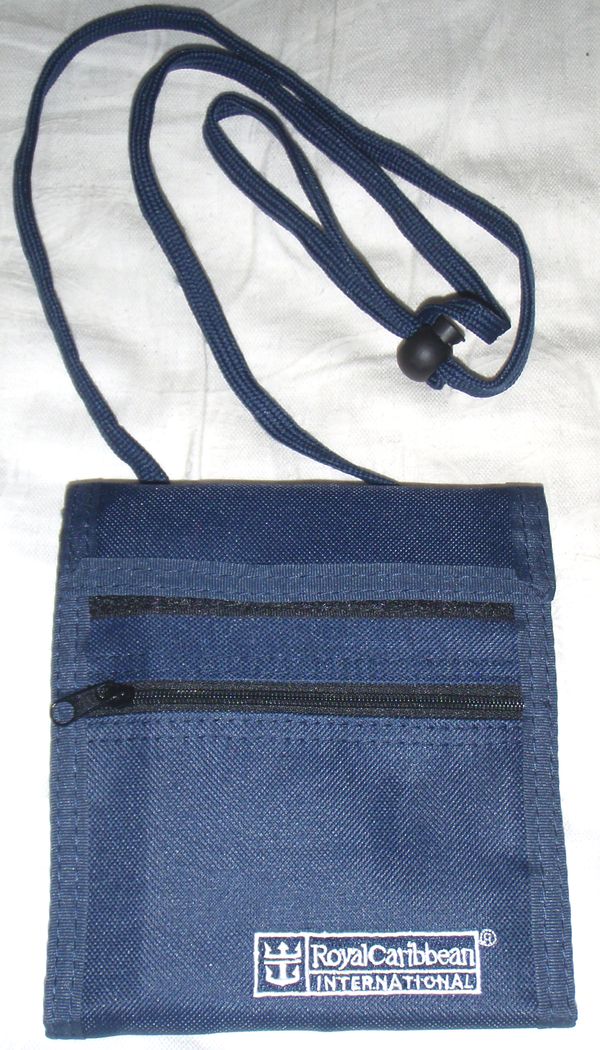 Top prize: cool nylon wallets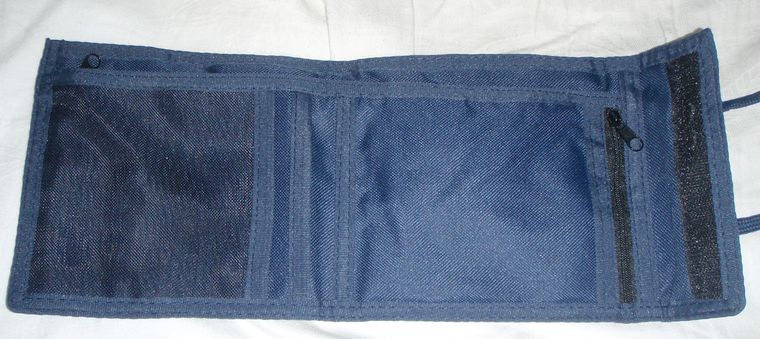 The top is a zippered compartment.
Casino prizes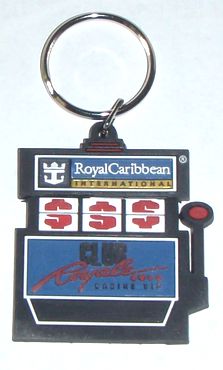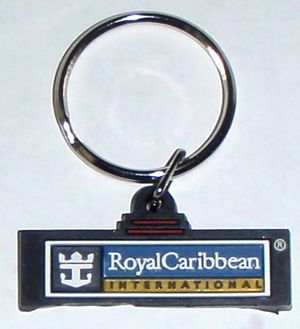 As Diamond-level Crown and Anchor members, or maybe because we had a Grand Suite,
we got free pulls on a 'gift' slot machine. We won two of these keychains.
I didn't care for the slot machine, so I cut it down to be just an RCCI keyring!
Oh yeah, and this!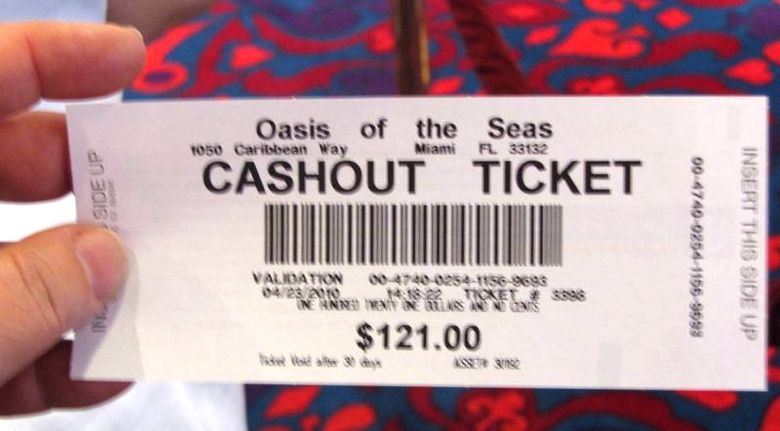 After winning $56 for our $18 'entry fee' in the "Oasis Camels slot pull,"
I put $6 of it into a different machine an hour later and won this! Whoo-hoo!
And I managed to put only $20 of that back in! (So, $151 won!)