The Party After the Wedding!
Our wedding cake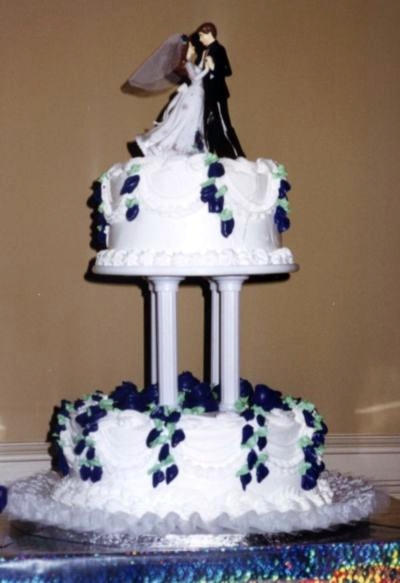 The cake was made by the local Publix supermarket (!!) with purple flowers and white creme frosting. Yum! Elenor painted the yellow flowers on the cake-topper purple too. (Purple was Stevie Ray Vaughan's favourite color, and so, was the "accent" colour for the wedding!!)
Elenor "rented" a wedding consultant for an hour and she recommended Publix for the wedding cake.
Cutting the cake
Elenor decorated the knife and server in purple and white ribbons, as she did her hat.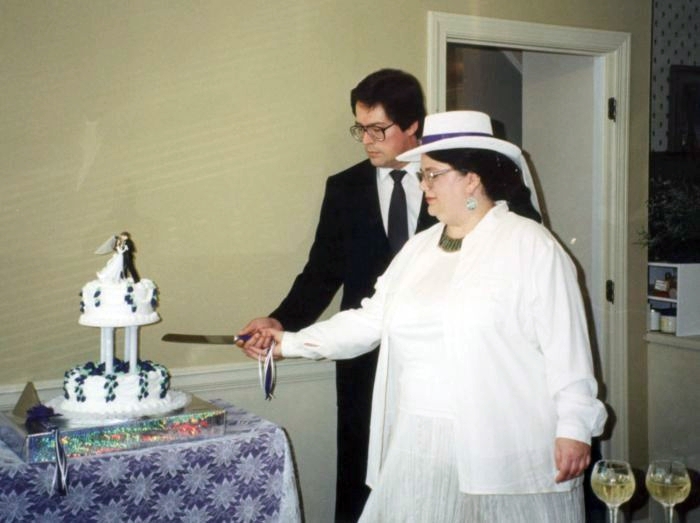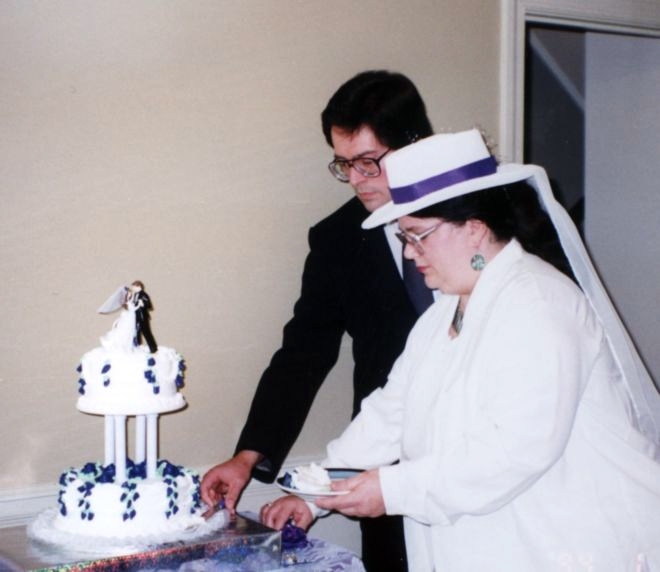 The cake was absolutely delicious!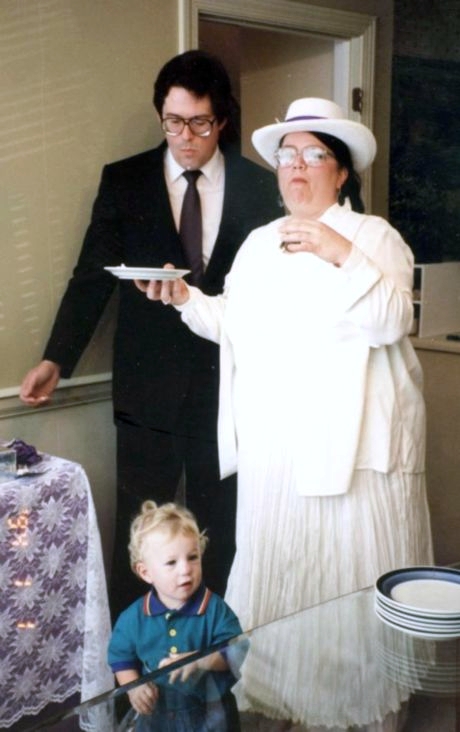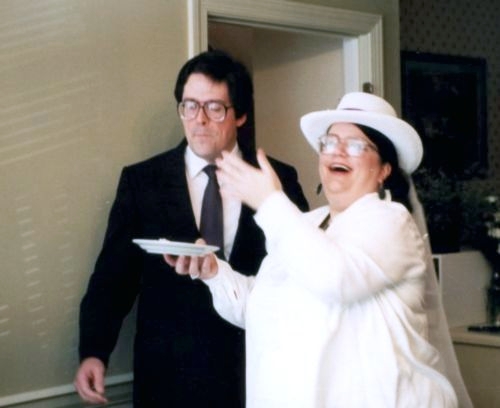 Meredith took over cutting and serving.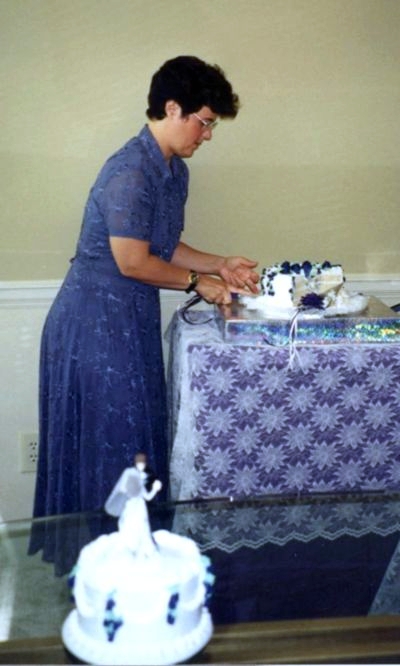 A toast!
Elenor put purple flowers on her and Michael's fancy toasting glasses.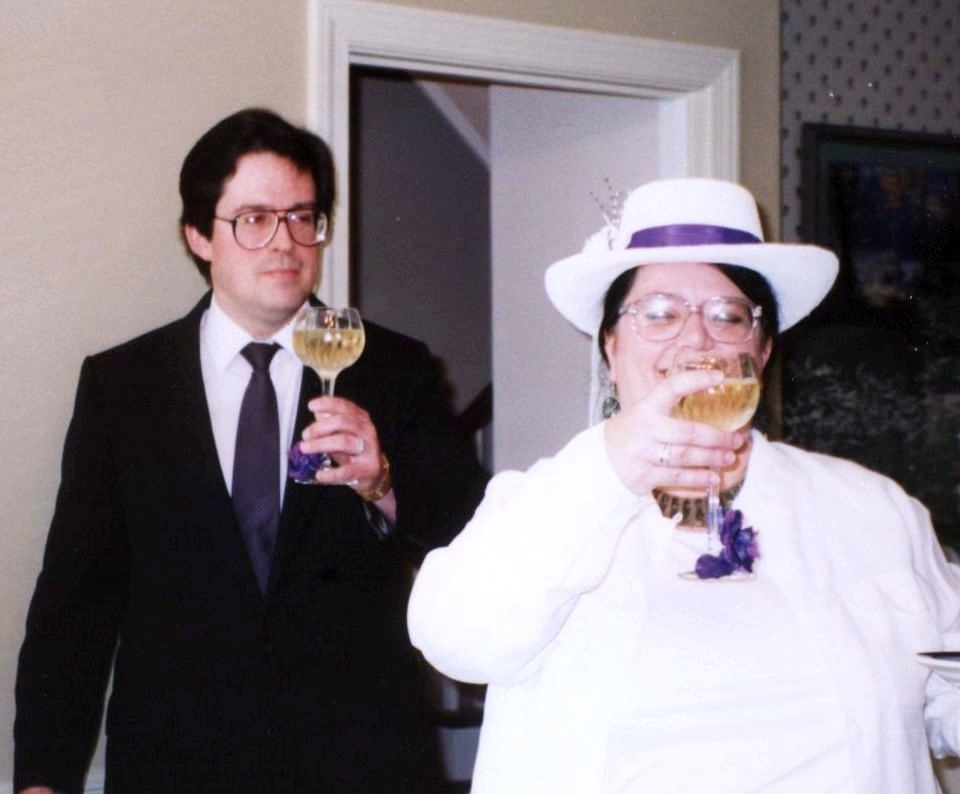 Mere and Wint toasting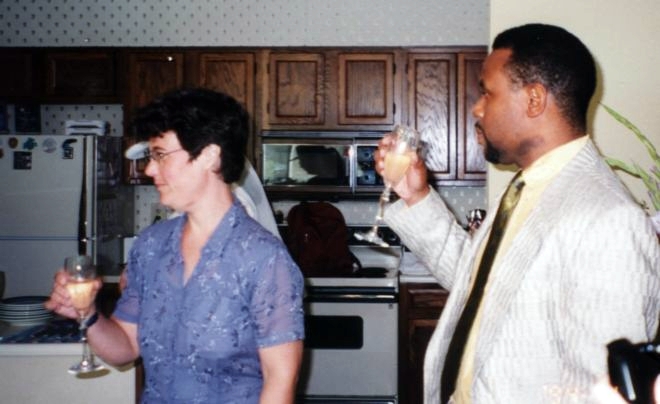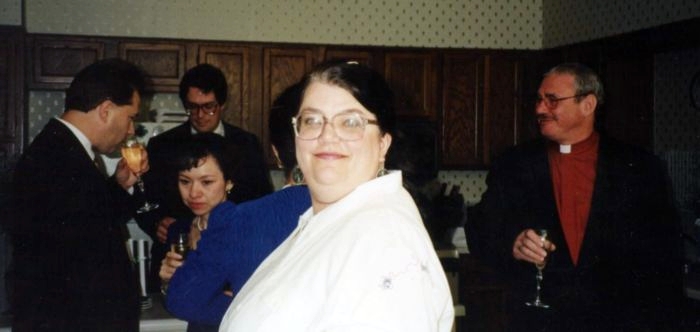 Chaplain Jeremiah and Cousin Tracy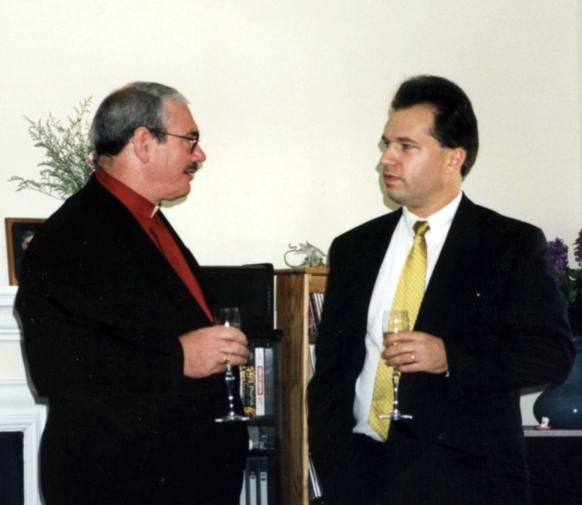 Michael Ray getting teased by Abby and Wint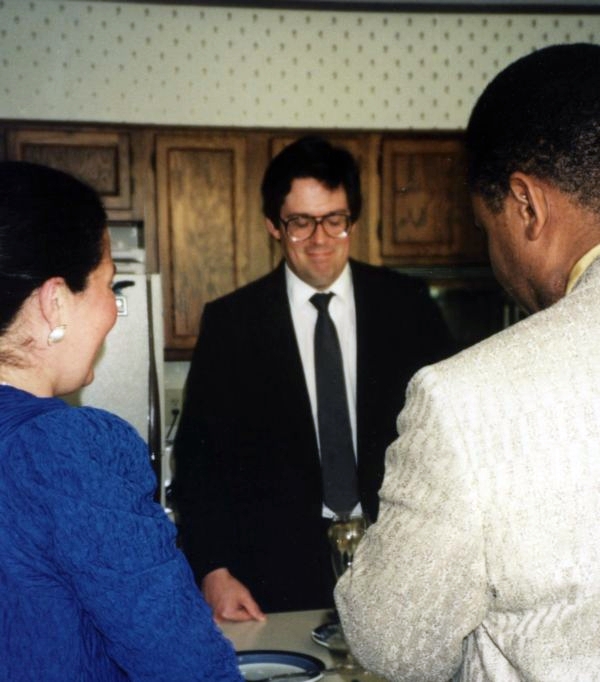 Wint after cake and champagne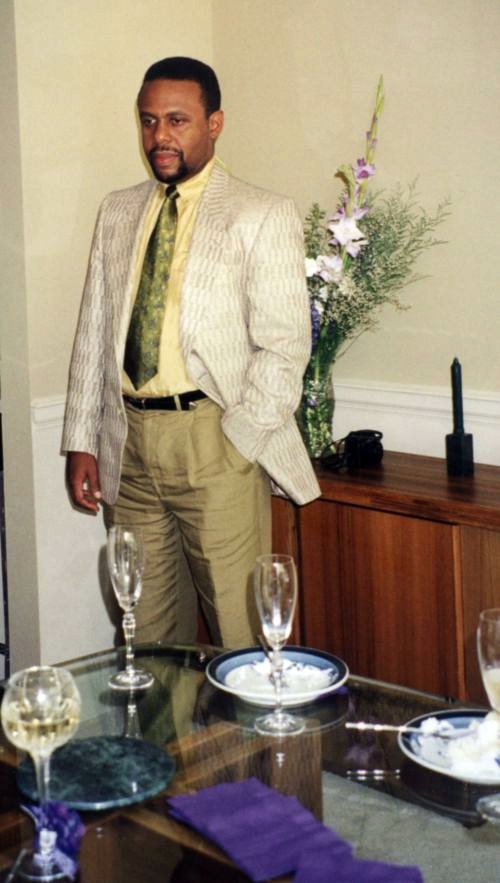 The party afterwards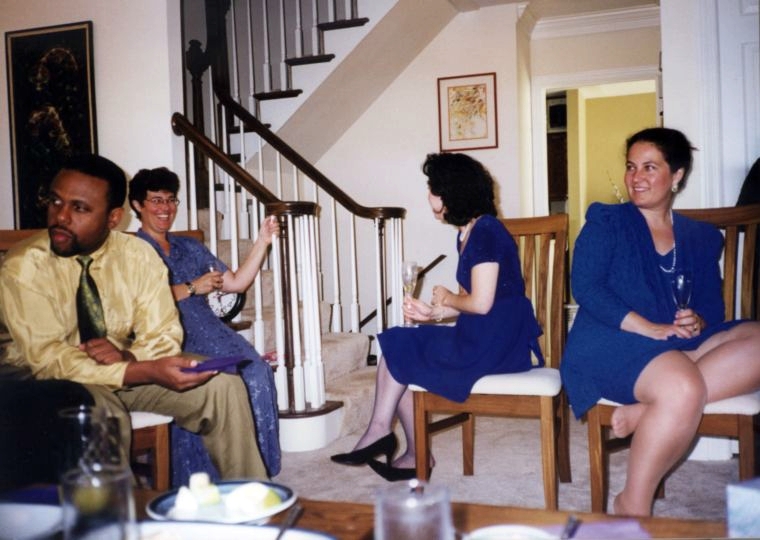 Bea and Abby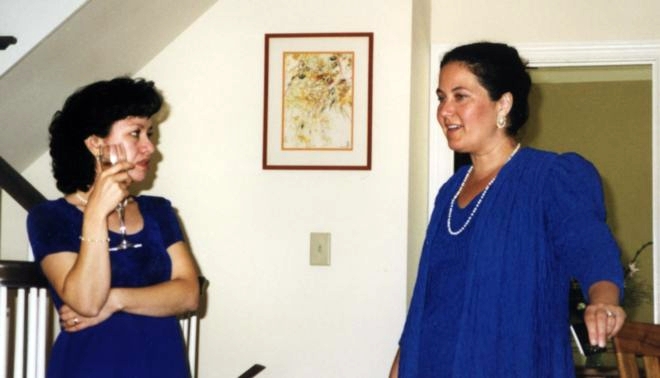 Mom/Jean, Wint, and Mere with Keith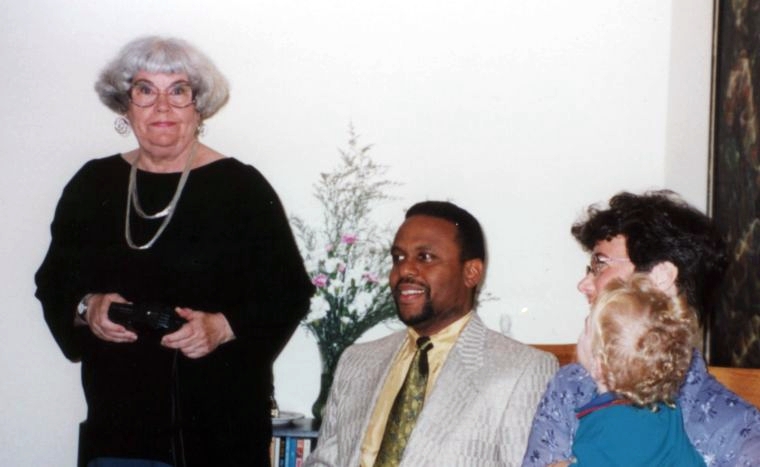 Mere, Keith, and Tracy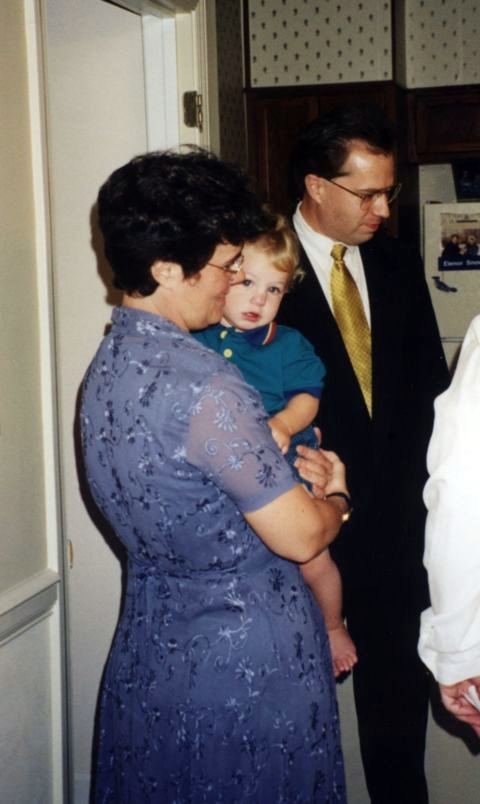 All signed and legal!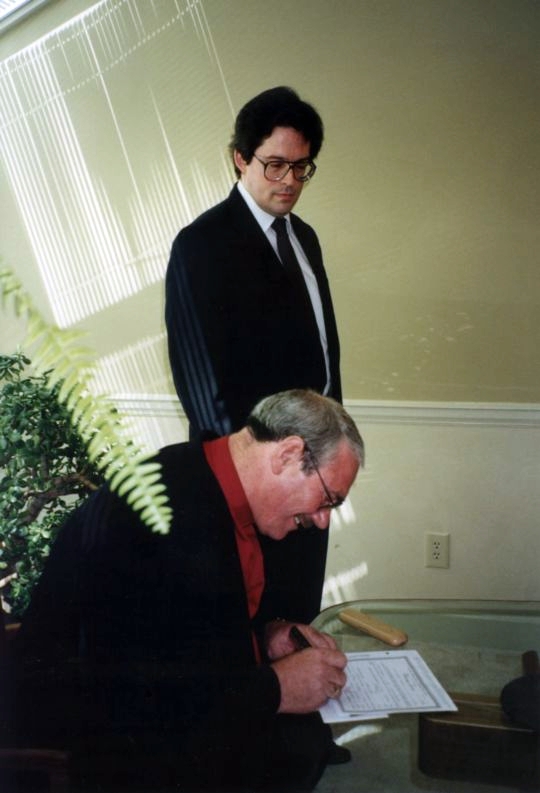 Tracy and Bea drove in for the wedding.
Well, we lived through it!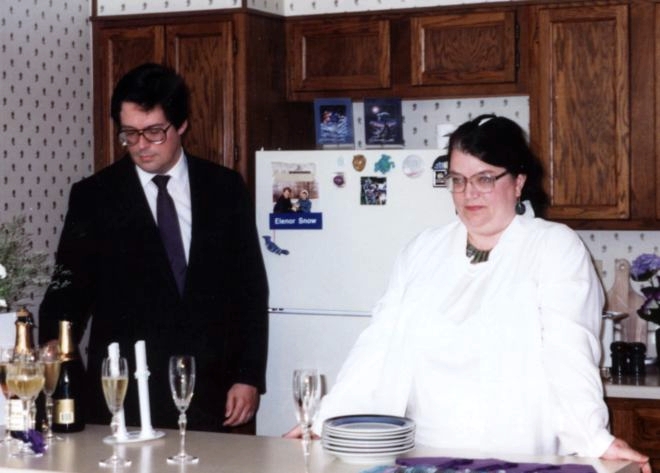 More pages!
This is the party after the wedding page.
The day before the wedding
Nephew Alex's report on the trip
How Michael Ray and Elenor met
See our honeymoon cruise and our other cruises
Write to us at snowtao2005 (at) snowtao.com
or