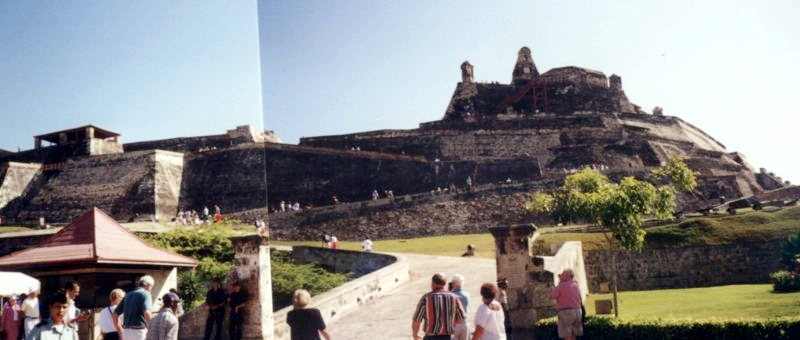 The Fortress at Cartagena: This was a hilltop, that was (laboriously) covered with rock. There was a LOT of pirate activity here, as Cartagena was the main shipping port for emeralds and south American gold away to Spain.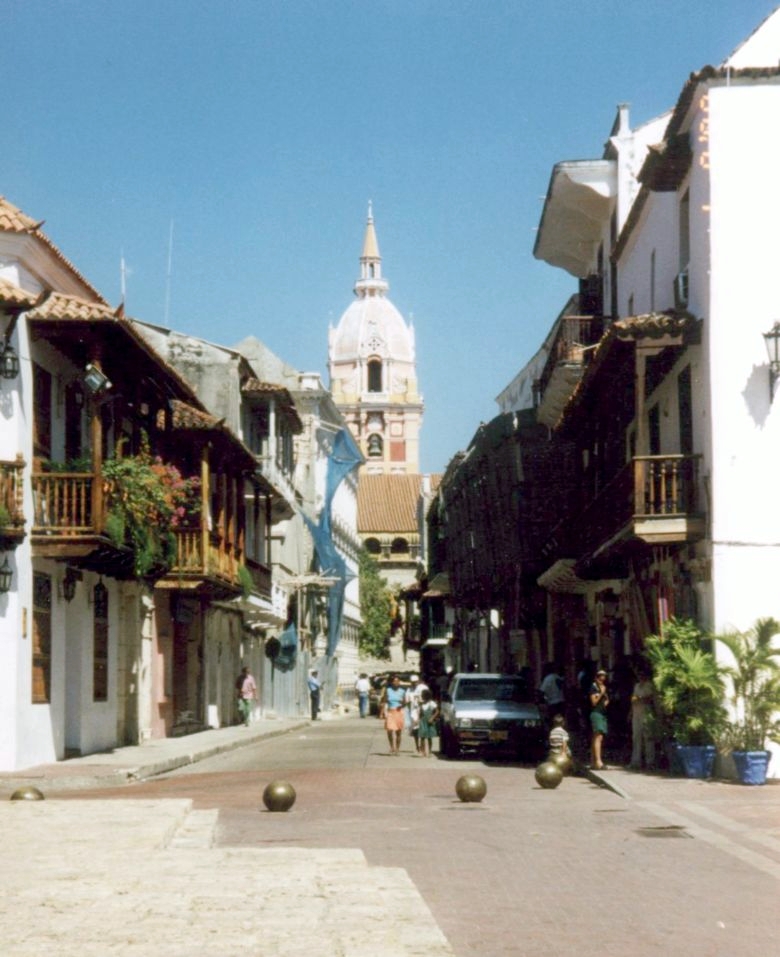 A street downtown. There were police and military men with machine guns every couple of blocks, as the president was due in that day.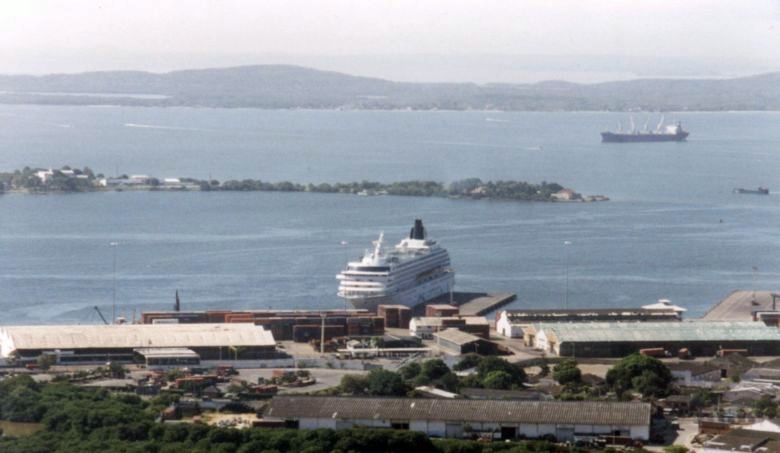 The Symphony moored at the edge of downtown.